Settings
The 'Setting' section in the CedCommerce Amazon Channel App is where you take charge of customizing your integration. Here, you can efficiently connect multiple Amazon accounts with your Shopify store, streamlining how everything works.
In this section, you can adjust important product details like inventory and pricing. You can also fine-tune how orders are managed, and how shipments are handled, and even set up synchronization for cancellations and refunds. 
Manage Product Templates, edit existing ones, or create new ones for different categories. Plus, you can precisely match attributes between Amazon and Shopify using the Value Mapping feature, making sure data matches up seamlessly. You can also manage all of your Local Selling-related settings from here as well.
In short, the setting section gives you exact control, letting you expertly manage your CedCommerce Amazon Channel App to match your particular needs. Explore what it offers, tweak settings, and create a smooth link between Amazon accounts and your Shopify store.
Accessing the Setting Section
Once logged In, in the main menu, find and click on the "Setting" option. 

Clicking on "Setting" will take you directly to the account and configuration section. Here, you'll have access to a range of settings and options to tailor your integration experience.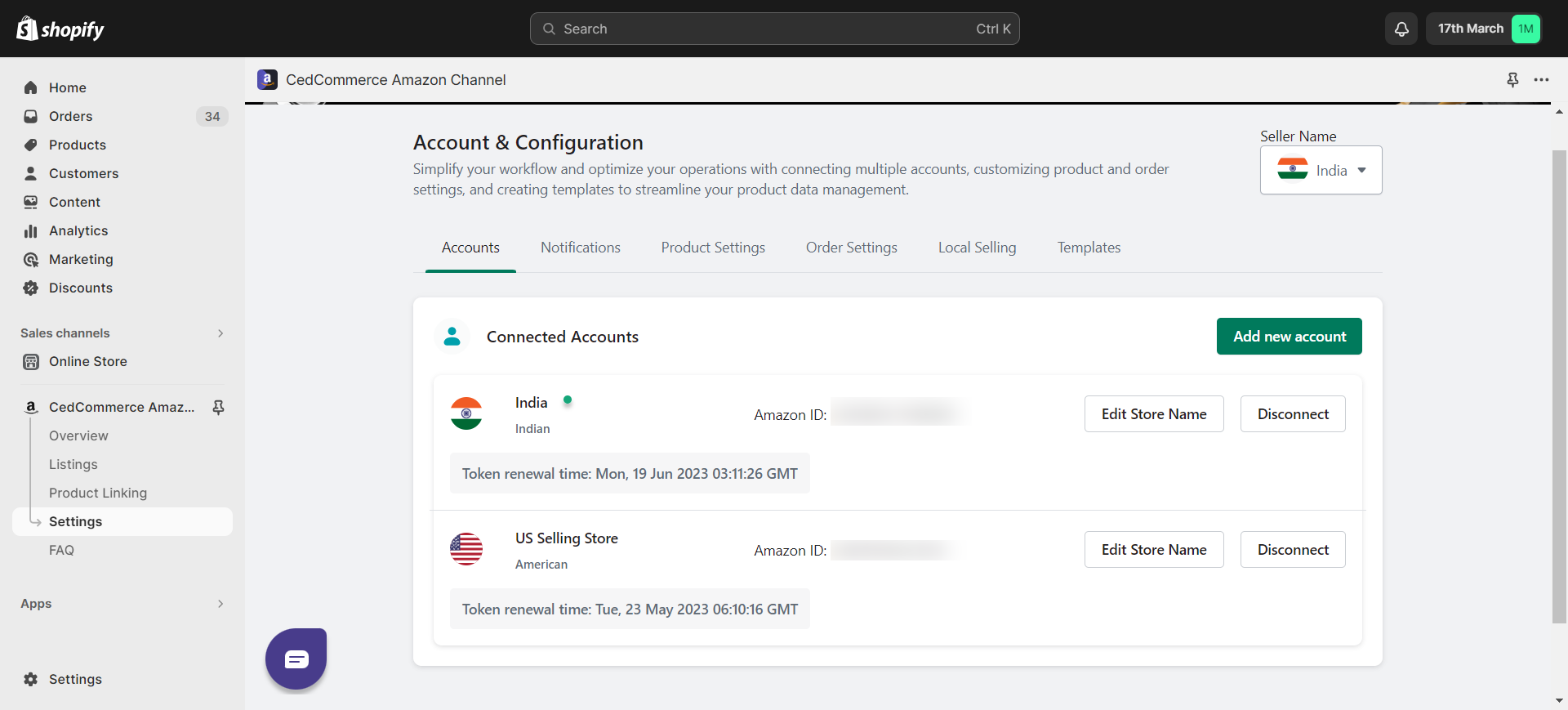 You can manage these settings under this:
×