Order Settings
Efficiently manage your Amazon orders with the CedCommerce Amazon Channel App's Order Settings. Gain control over order processing and how they seamlessly integrate into your Shopify store. Whether it's about shipments, cancellations, or refunds, this section empowers you to define your order management strategy.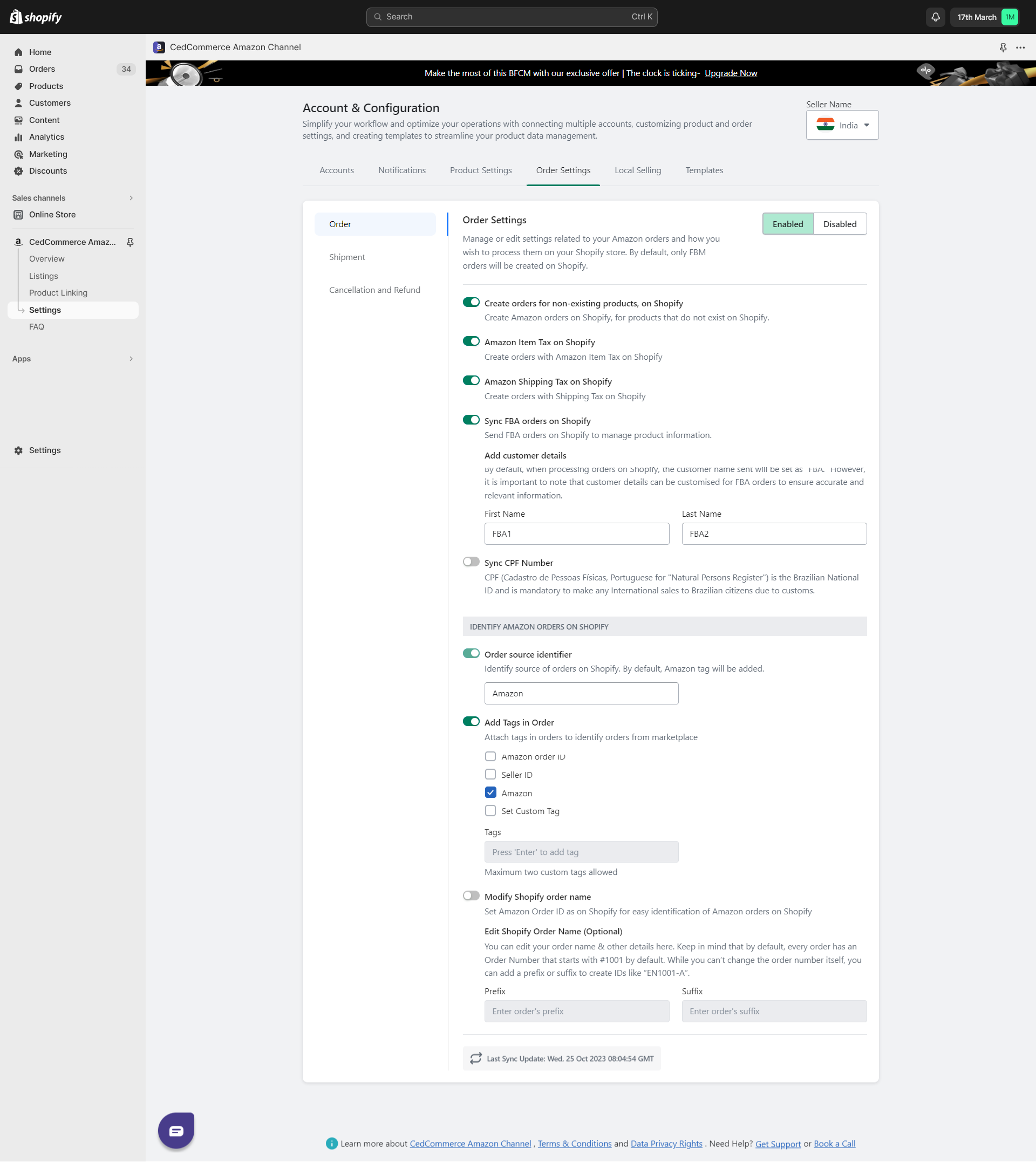 Order management directly impacts customer satisfaction and operational efficiency. By configuring these settings, you ensure smooth order processing, timely shipments, and effective handling of cancellations and refunds.
Important: By default, only FBM orders will be created on Shopify.
To configure your Order Settings within the CedCommerce Amazon Channel App, follow these straightforward steps:
Locate Order Settings:
Find the Order Settings section positioned next to the Product Settings section.

Enable it to synchronize Amazon orders with your Shopify or keep it disabled if you are not interested in managing Amazon orders from your Shopify store itself.
Access Desired Configuration:
Choose "Order" to configure order-related settings.
Got to "Shipment" to configure shipment-related settings.
Click on "Cancellation and Refund" to configure settings related to order cancellations and refunds.
×