Communication over a ticket, created by a vendor or customer can be can be communicated from both ends.
To check for the ticket and send the reply for any of the particular ticket vendor can log in to his panel and click on Manage Ticket
Here all the list of the ticket are listed with their status.

Now, whichever ticket vendor need to reply back he clicks on that and enters the details of the ticket.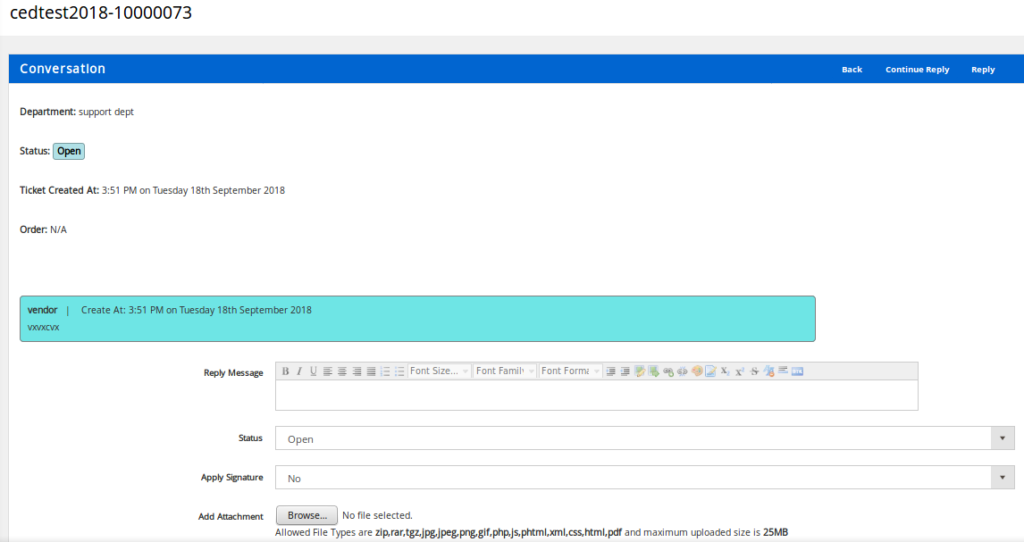 This is a panel which can be seen when you enter the ticketing panel, and from here vendor can communicate with the customer over the ticket.
When the ticket communication is finished or currently in progress customer can manage the status of the ticket accordingly.
×