Lazada Importer Settings
The next part after the Lazada Seller/Developer Settings is Lazada Importer Settings. Upon clicking its tab, it gets expanded and looks like the figure below.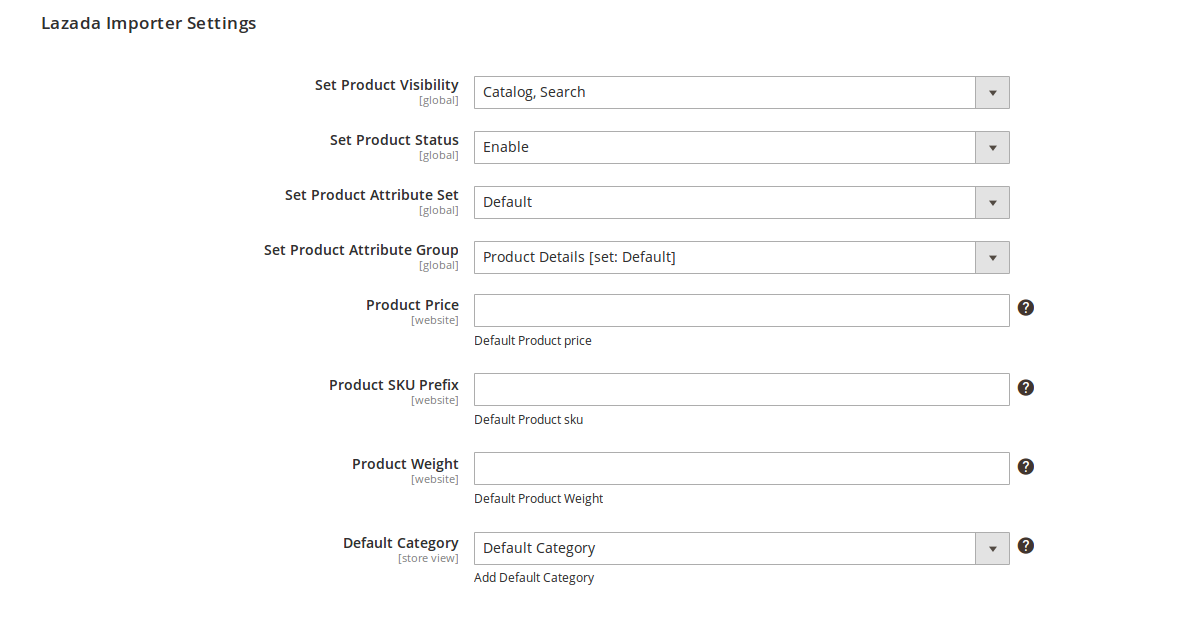 As you can see in the figure, you can customize your Importer settings as per your business needs
In the Set Product Visibility, select the option which you want and your product will be shown on your Magento store in sync with it. For example, if you use Catalog, Search option, your product will be shown in the front end in the search as well as the catalog.
In the Set Product Status, select Enable
In the Set Product Attribute Set, select Default
In the Set Product Attribute Group, select Product Details [set Default]
In the Product Price, enter the default price of the product if it's unfetchable from Lazada
In Product SKU Prefix, put the prefix that you need for your Lazada products
Enter the default weight of your product in the Product Weight category if its unfetchable fro the Lazada store
In Default Category, select the Default Category
After filling all the above details, click on the Save Config button on the top right of the page.
×