Selected Product Upload
To upload a Simple product, go to the Jet > Jet Product > Upload Products Grid, select the products to be uploaded followed by selecting the "Selected Product Upload" option from the Action drop-down and click on the Submit button.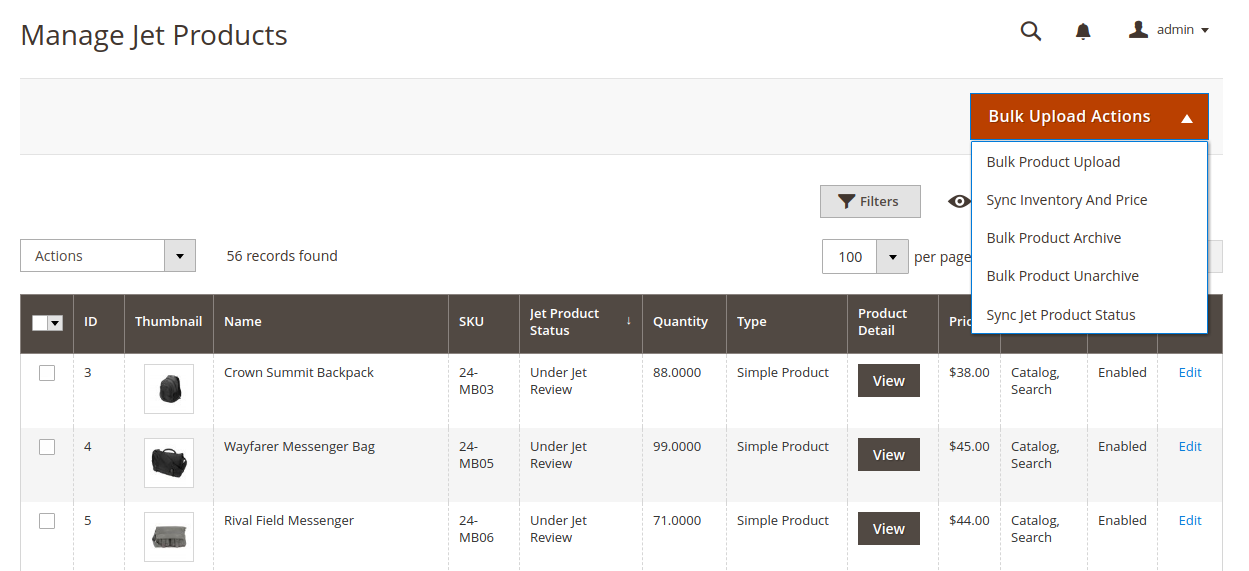 Select the simple product to be uploaded, choose the Selected Product Upload option from the mass Action and click Submit button.

Click the View button of that product to get the latest information from Jet.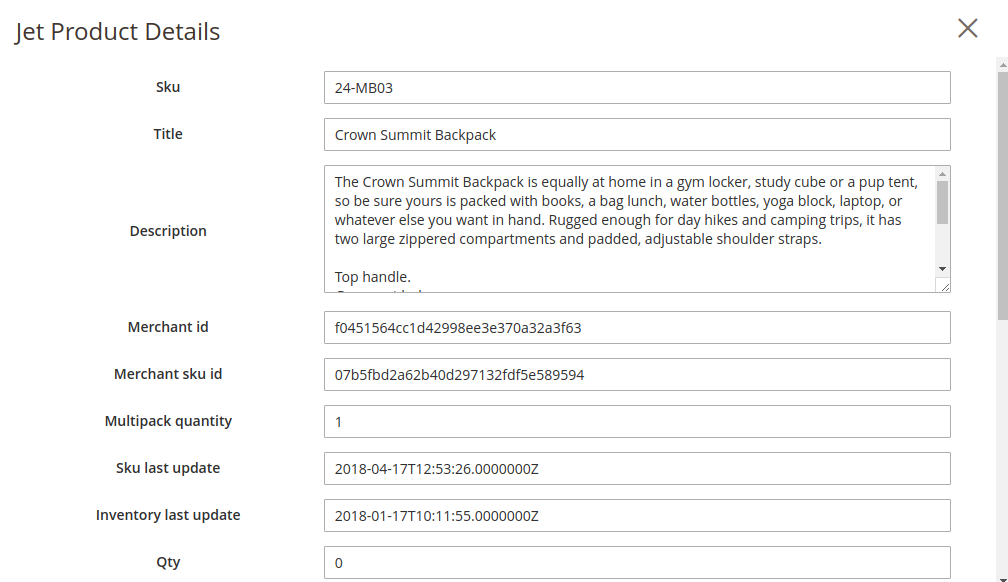 ×