Import and Acknowledge Order
Test API Mode Generate Order from Partner panel steps are as follows:
Step 1: Go to the Partner Panel API menu & click on the Order generator link. Generate order for the uploaded product for example: Sku sony_expria.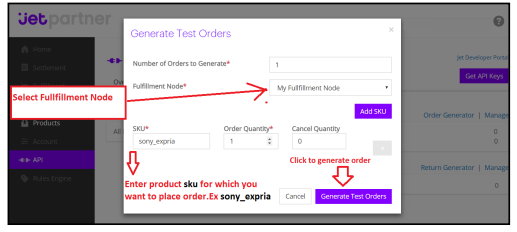 Step 2: Now go to Magento Jet >> Jet Orders >> View Jet Orders menu which will enlist all the order imported from jet.
Step 3: Click on Fetch Latest Jet Order button to import the order which is placed through order generator at merchant Partner Panel (please note orders are automatically imported via CRON in every 10 min):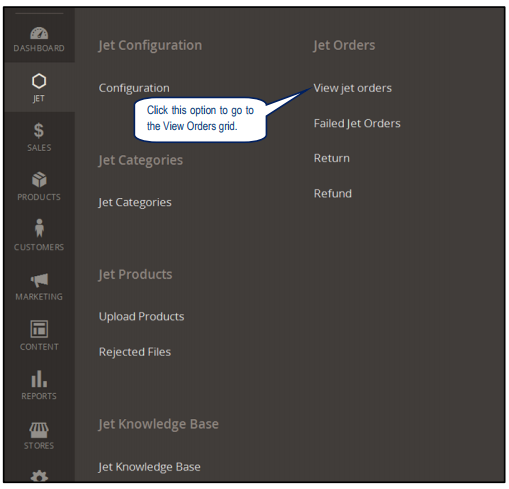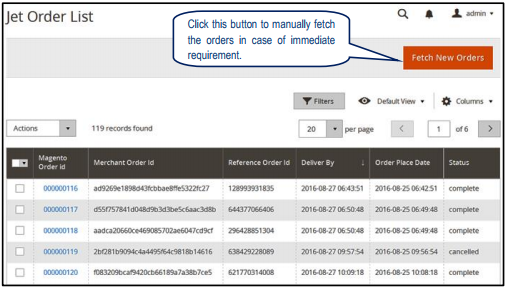 Step 4: If order imported successfully then a new row can be found in the Jet Order Details grid like in above image imported Jet order 100000124 now click on this link to Acknowledge & Ship jet order
Note:
1. Orders will be auto acknowledged as soon as they are imported from jet.
2. If no Order is imported, then please check the Failed order log from Jet >> Jet Order >> Failed Jet Orders.
3. Order will be Auto Rejected on jet at following condition:
When Jet Product SKU does not exist in Magento 2.
When Product is Out of Stock in Magento 2.
When product is disabled in Magento 2.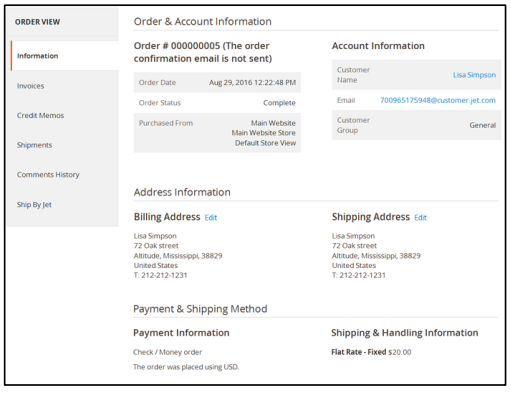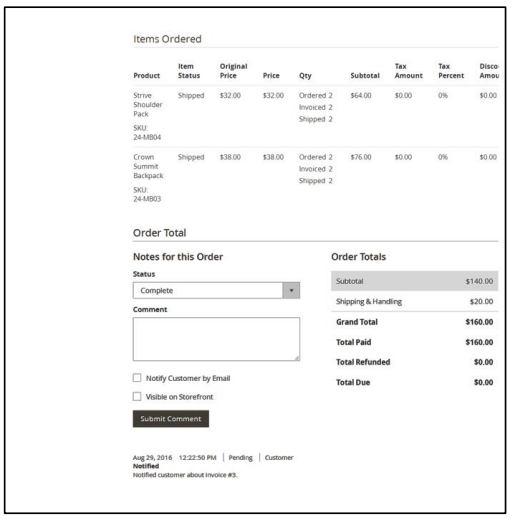 Note:
Order imported from jet will use Payment method dependent upon the System Configuration setting of Jet extension.
Order imported with our Jet.com shipping method (custom shipping method created by our extension).
×