Profiling
Under this section, you will find all the profiles listed here that were created during the Category Mapping process.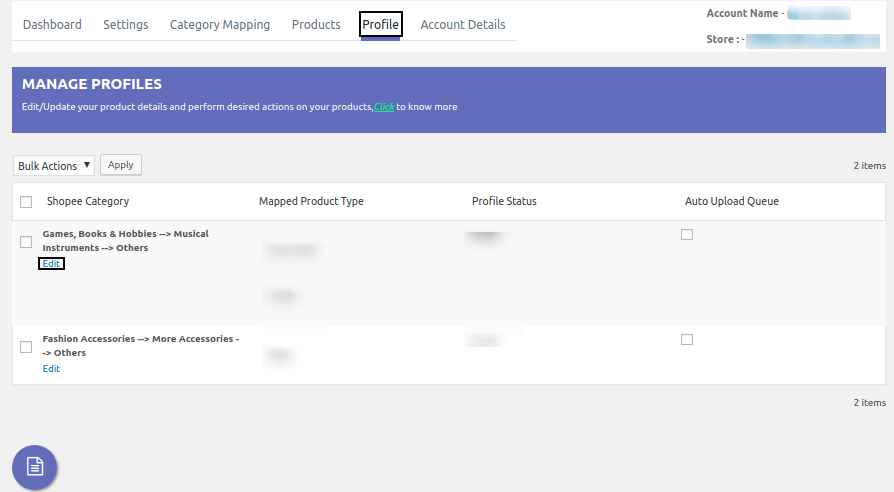 In order to edit product details, click on Edit (highlighted in the above screenshot).
As you click on Edit you will be redirected to the below page. Here you will be able to update the various product details as shown in the below screenshot.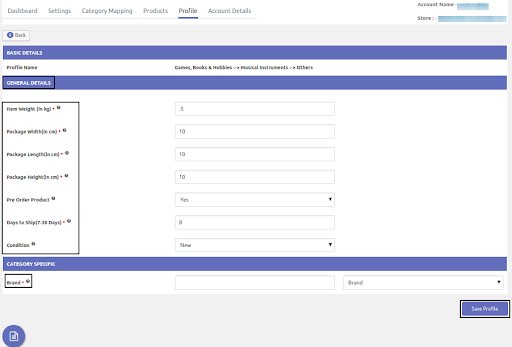 Here, under CATEGORY SPECIFIC there can be different attributes based on the Shopee category chosen by you during the Category Mapping process. 
If you want to add custom attributes to your product (to be displayed on Shopee) then fill it in the input box present in front of every attribute.
You can also map attributes (you will find them in the drop-down box) of your Shopify store such that these details will be displayed on Shopee.
All mandatory attributes are marked with a red asterisk.
Now, click on the Save Profile button and your changes will be updated.
×