Mapping the Categories Of Shopee
To Map The Categories Of Shopee:
To carry out the category mapping, the admin has to follow some necessary steps.
Go to your Shopify admin panel, below the CedCommerce Menu which is on the left navigation bar.
Click on the Shopee section of the panel.

On clicking Shopee it will appear a page you where you will click on Category Mapping to map the categories.

In this section, map your Shopify products types with the Shopee Categories. As soon as, the category is mapped an auto profile is created which will be listed in the profile section.
Process For Mapping Categories: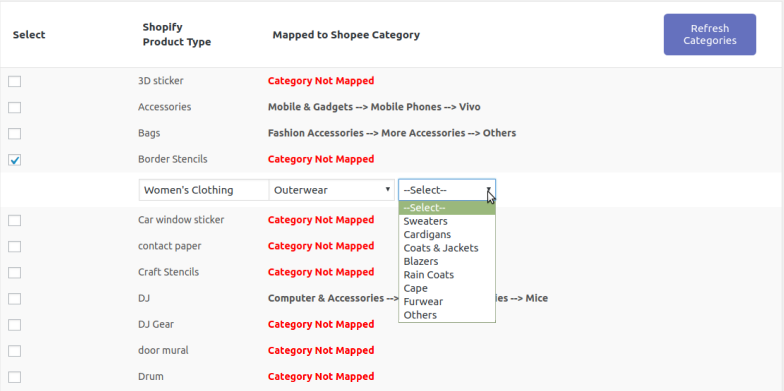 As shown, in the above image for mapping the categories you have to perform some steps:
a) Firstly select the Checkbox.
b) Then select the First Category from the dropdown menu as shown in the above image.
c) Once you have performed the above step, select the Second Category from the dropdown menu as you can have a look in the above image.
d) At last, select the Third Category from the dropdown menu then click on the SAVE button and then the select categories will be mapped as shown in the image below:


  OR
You can also assign Profile directly in the profile section as shown in the below image: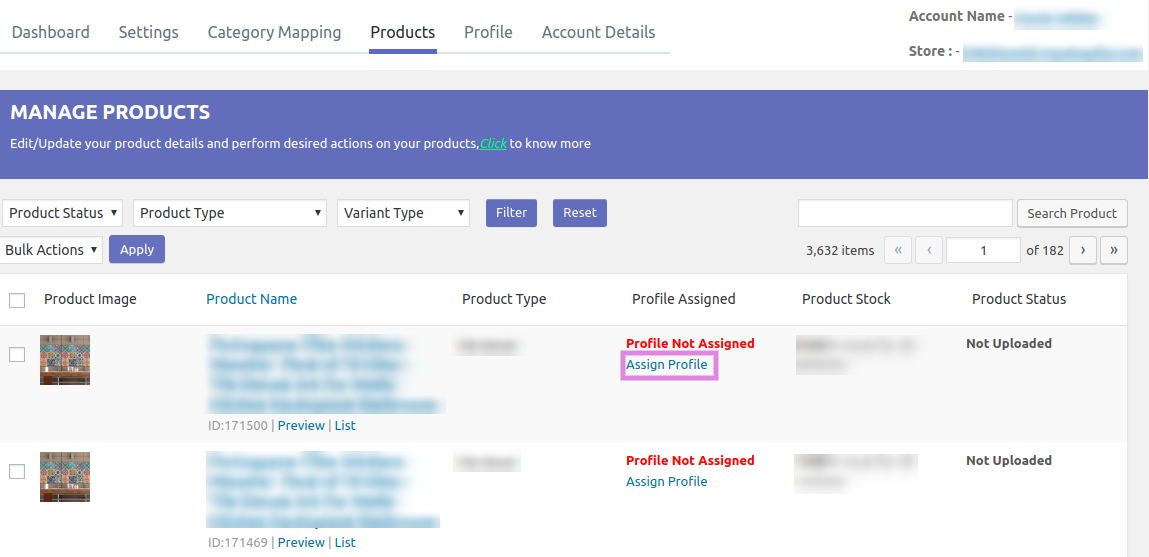 By clicking on Assign Profile, it will redirect you to a Category Mapping section where you will perform certain things as shown below: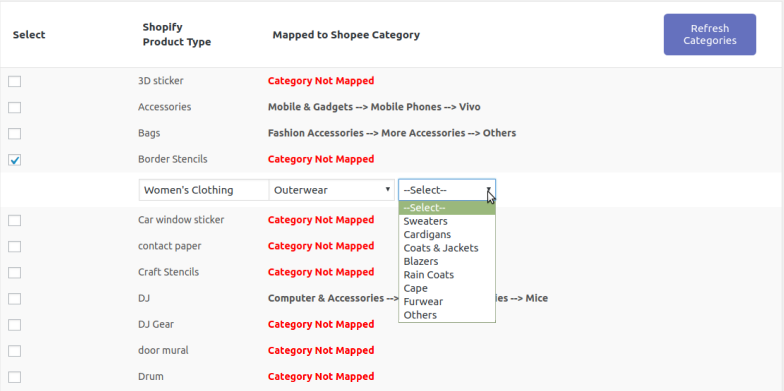 Once you mapped all the categories, click on SAVE your profiles will be saved.
×