Profiling
Profiling is a set of rules that we apply to the same products to put them into collections, for example, using the Product Type, Product Vendor & various other attributes. The details provided in the Profile are sent with the products when published on NeweggBusiness.
You can perform operations like Edit, Delete, and Clone Profile.
To Edit a pre-existing profile, Click on

icon. It will open the selected Profile where you can perform any changes you wish to achieve.
To Delete an existing Profile, click on 

. A dialogue box will appear where you'll have to click on the Confirm button to successfully delete the selected Profile.
To Clone Profile, click on 

. The new profile with attributes of the selected profile will be created. You can rename it and click SAVE to complete the Cloned Profile.
The Profiling Page gives you the option to manage existing profiles as well as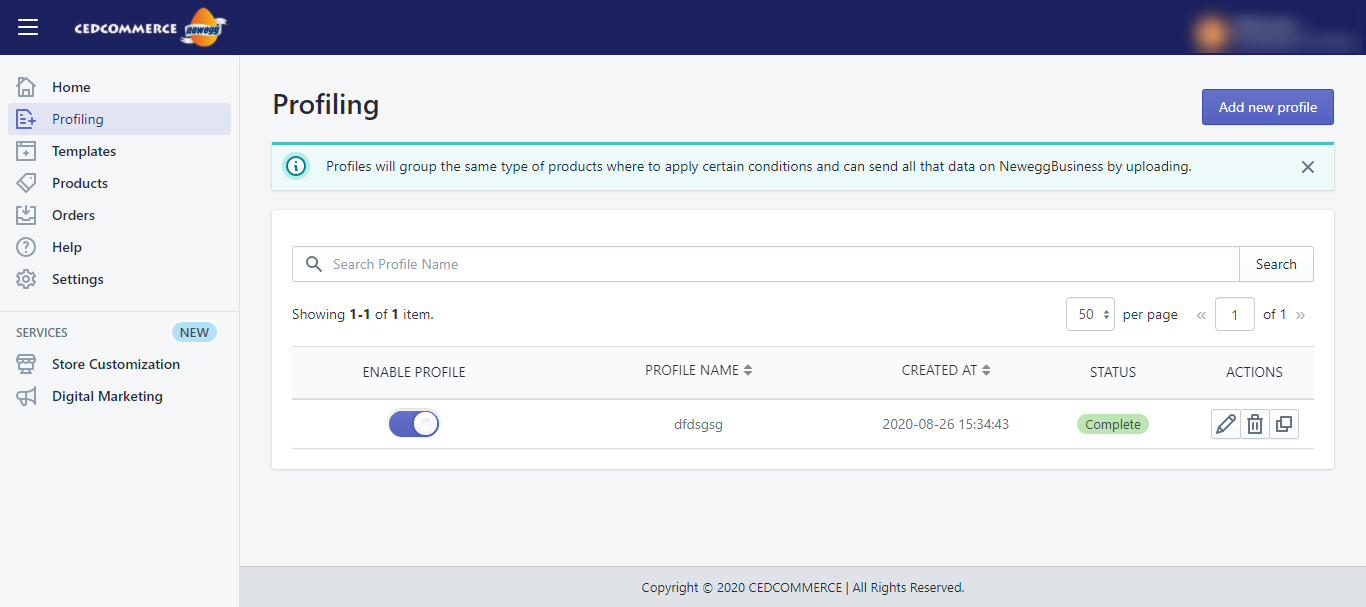 ×