Feed
The Feed section provides information related to the product feeds generated through the App. You can find the Feed ID, Feed Status, Date Created, and perform actions like View or Download a given feed.

To Perform a Feed Search, enter the Feed ID in the search box and click Search.
Download Feed
The selected feed can be downloaded by clicking on

View Feed
Upon clicking on

you get redirected to a new page with complete information related to the selected Feed.
The page displays Feed details and Feed Item Details, as shown in the image below.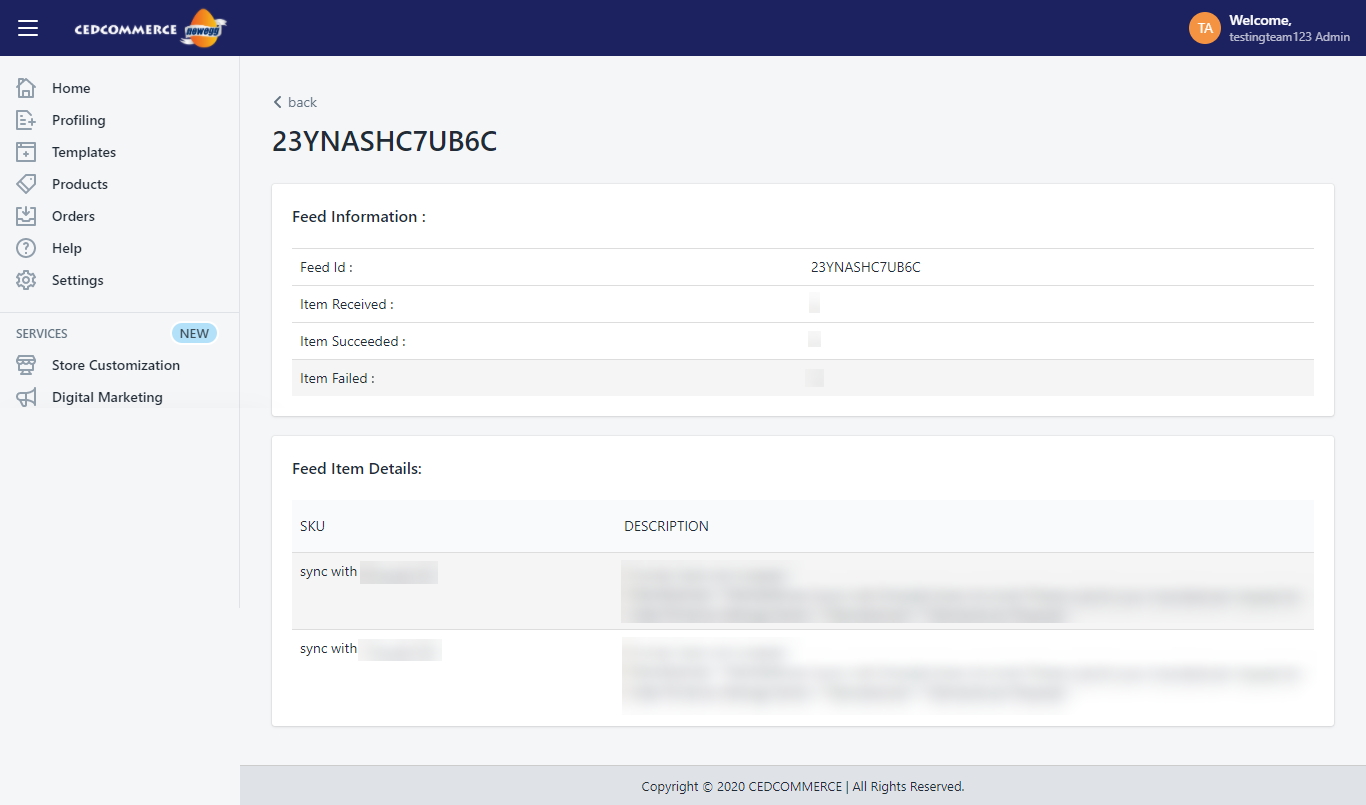 You can also Update the Feed Status for more than one feed by selecting the checkboxes for required feeds and performing a bulk Action by selecting Update Feed Status and clicking on Action.

×