Managing All Products
On the Left Panel, you can see the All Products section under the Products tab.
All Products are where you get to see all your products along with all their product information. App users can View Product Image, Title, Profile, Product Status, Inventory on the All Products page.
Users can also View the Product by clicking on

and edit the product attributes through this section by clicking on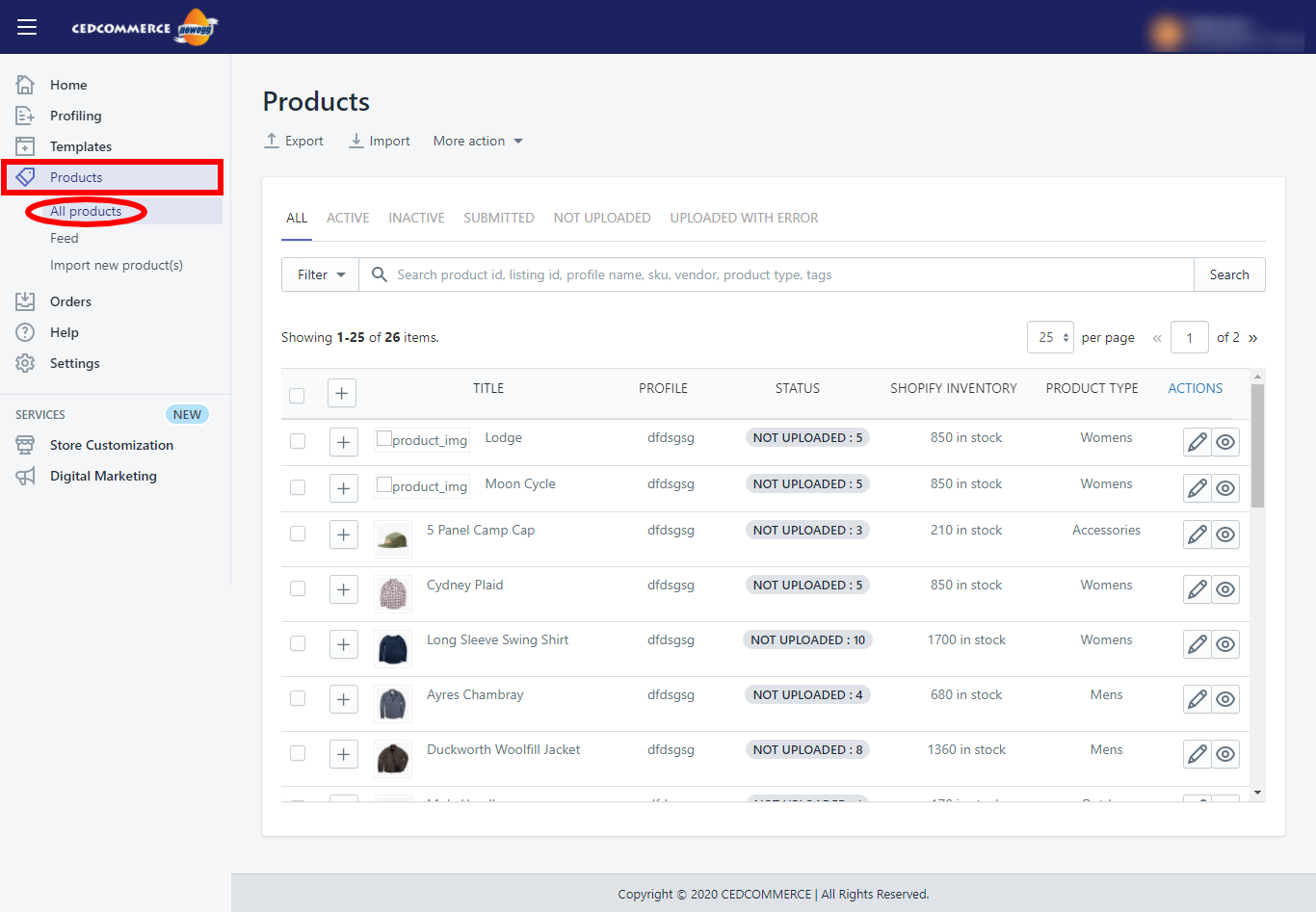 You can perform the following tasks from the bulk action:
Upload Product
Image Update
Sync From Shopify
Also, you can perform specific Newegg Actions like:
Inventory Update
Price Update
Status Update
You can also perform the following tasks.
Export: The option lets you export a CSV file to make bulk changes to the product details.
Import: The updates made on the CSV can be imported through this option to reflect the changes done on CSV.
Sync with Shopify: You can click on the button to perform the synchronization at will with Shopify.

×