Set your business policies
It is very important to have appropriate business policies ( Payment, Shipping, Return) before you start to sell on eBay. In this step, you need to either choose an existing business policy or create a new one, which will be used as a default business policy for your products.
This section has been created with a point of view to help existing eBay sellers choose business policies that can be used as the default ones.
This section even helps to set selling details such as ITEM LOCATION (Country & Zip Code).
Through this section, you can enable or disable auto-product syncing & auto-order syncing.
Auto-product syncing: Automatic synchronisation of product details from Shopify to eBay through our app.
Auto-order syncing: Automatic synchronisation of order details from eBay to Shopify through our app.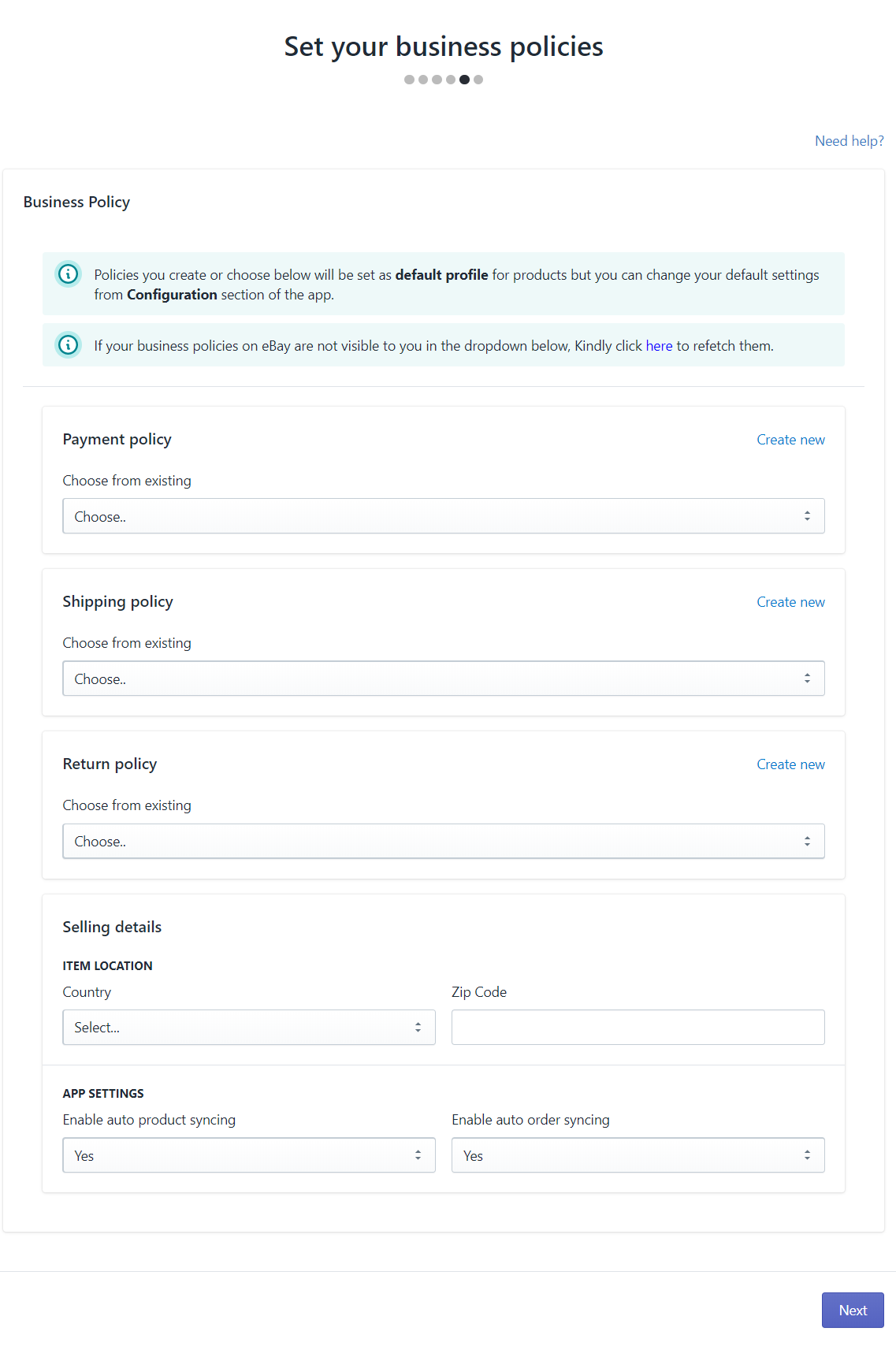 ×