Cancelling the orders
To cancel orders
Go to

Prestashop

Admin

panel.

On the

left

navigation bar, move the cursor over the Mlibre

 Integration

menu.
The menu appears as shown in the following figure: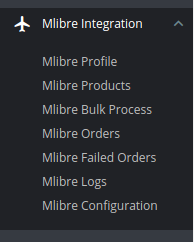 Now click

the Mlibre

 Orders

menu.

And on the same page, click on

Fetch Orders

. The page appears as shown in the image below: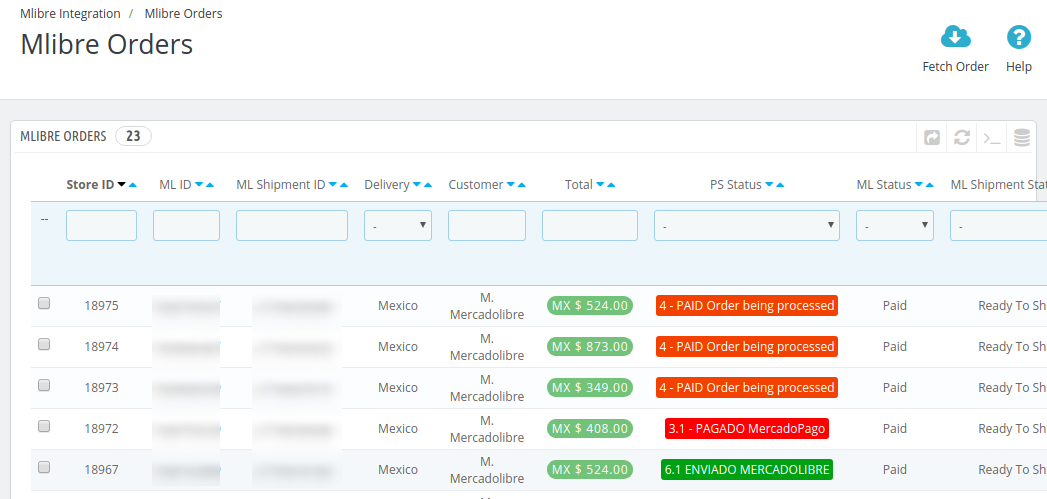 N

ow, to

cancel the order one by one, select the order and then click on the drop-down arrow adjacent to the

View button

and you may see the button like this: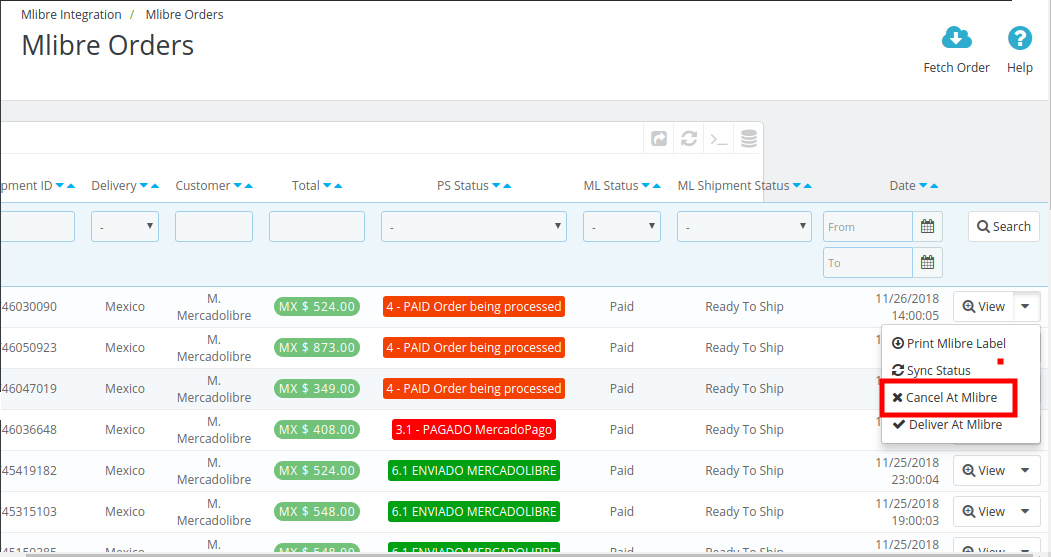 You may click on the

cancel

button and the order will be canceled.

You may also cancel the orders in bulk by selecting the multiple orders.

Once multiple orders are selected,

click on the

bulk actions button.

And it will appear as below: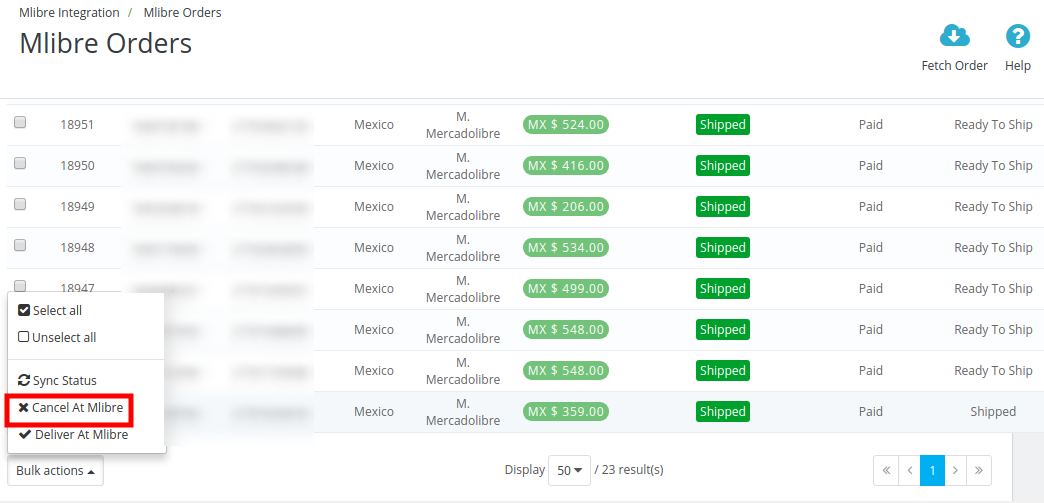 N

ow, all that you have to do is to click on the cancel button and all the selected orders will be canceled.
×