Create Proposal
Only after approving the quotation, the vendor can create the Proposal.
To create a Proposal

Go to the Vendor panel.
On the left navigation bar, click the REQUEST FOR QUOTATION menu.
Click Manage Quotes.
Scroll down to the required quotation and select the quote.
Open the quote and select create proposal.
The page appears as shown in the following figure: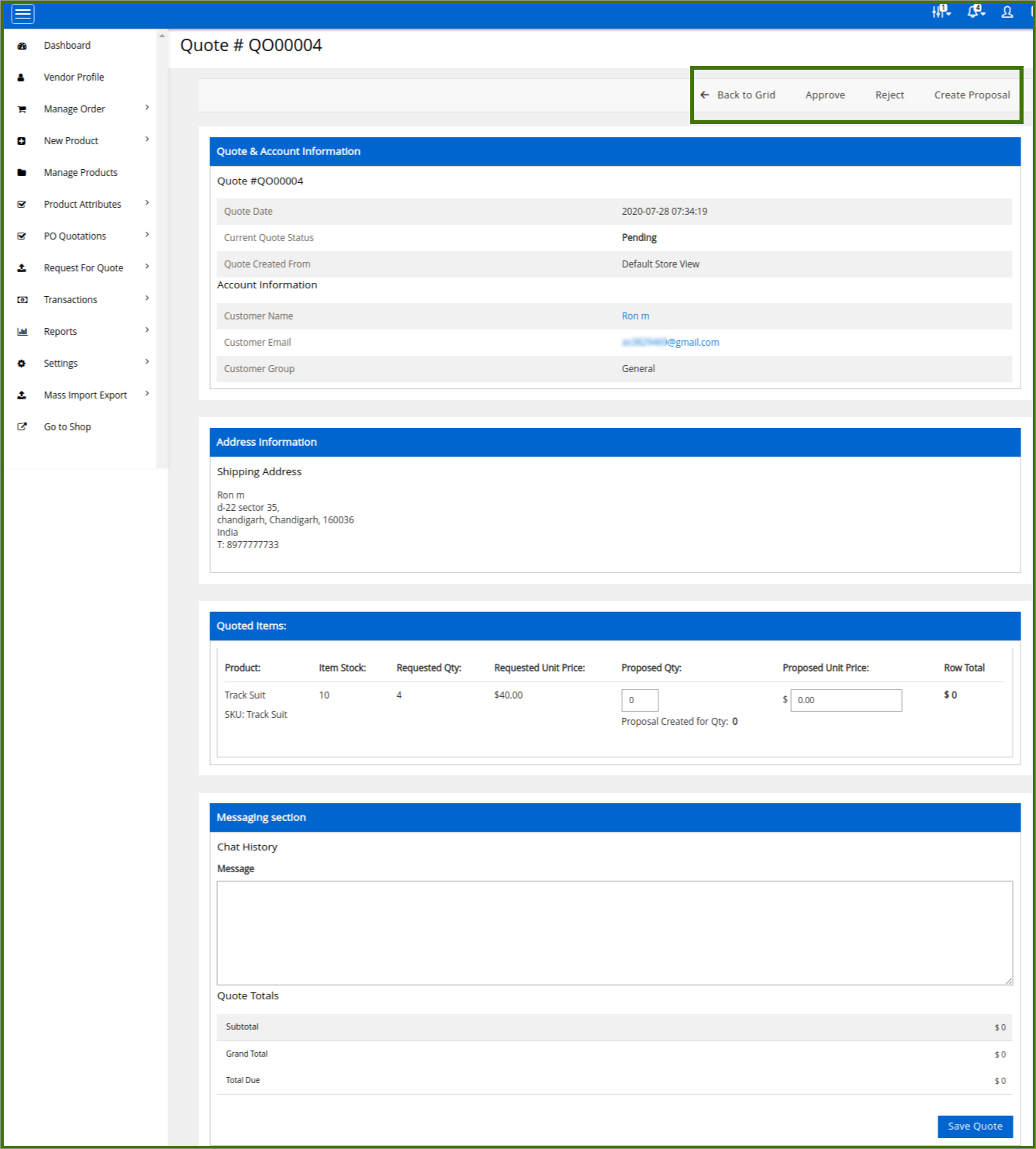 The proposal page opens and it looks like the below attached image.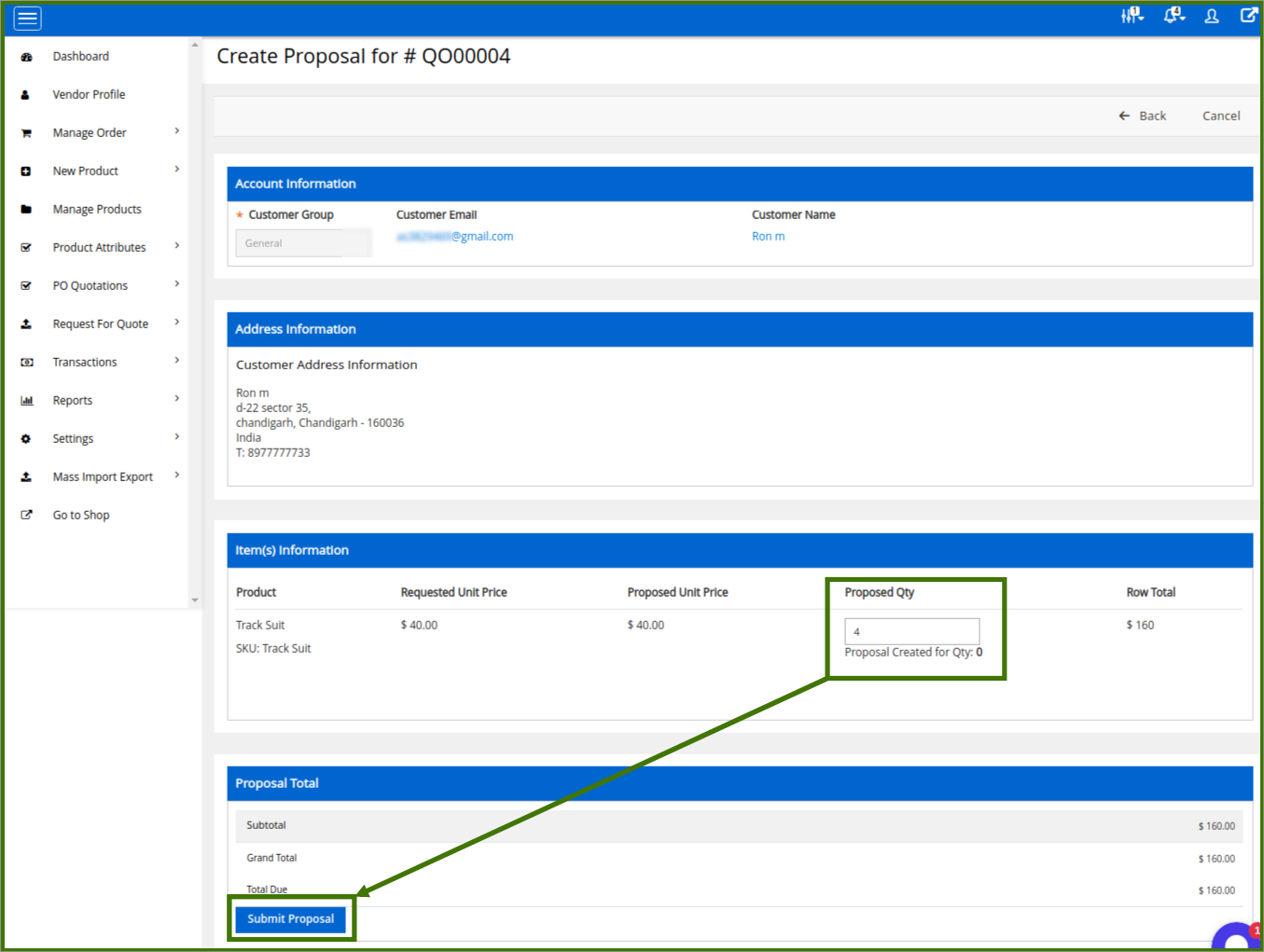 Make the changes, if required, and then click the Submit Proposal button.
A success message appears, and the page is redirected to the Manage PO page. The created PO is listed on the page. the status appears as Not Yet Ordered/Pending/Ordered.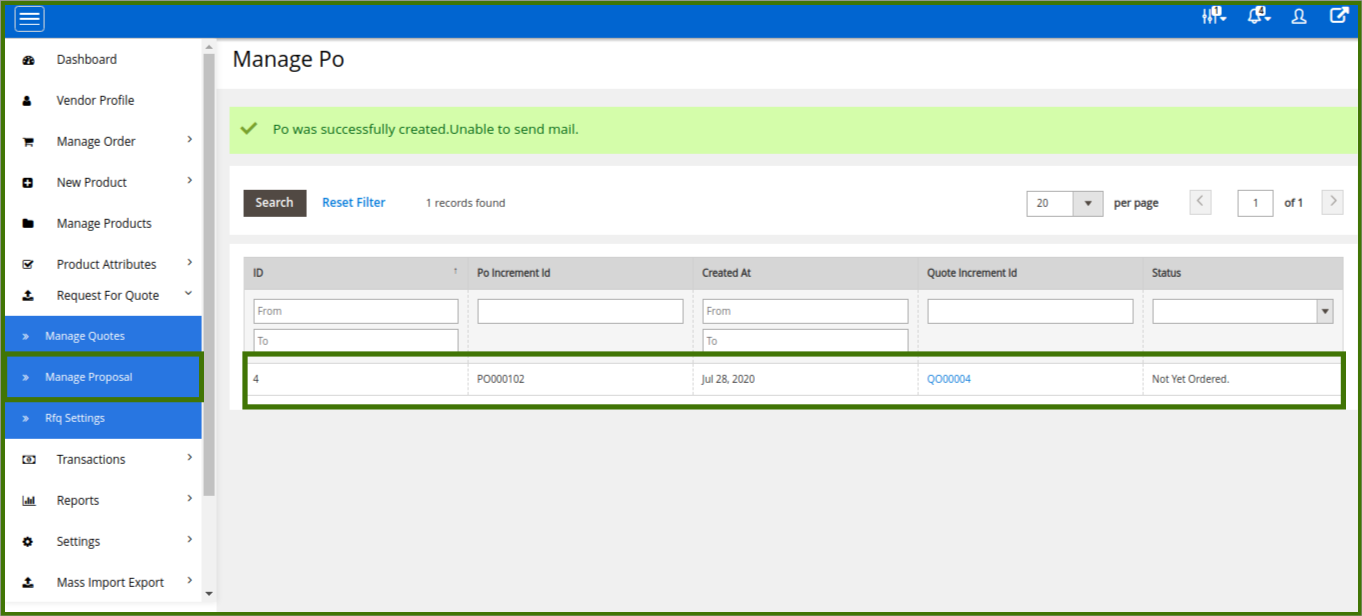 Once a proposal is submitted by the Vendor to the customer after that customer will get the notification of the quote update and according to that customer place an order.
The user can add the product to the cart by clicking the Continue and Add to Cart button appearing in the email, or can log in to the user account and follow a certain process to manage the PO and finally place the order.
×