POS Agent Panel
The Point of Sale panel needs to be installed at the port, and this POS panel is used by the sales agent in the store. Various benefits are provided to the sales agent, as the feature of the POS system that is:
Sales Agent can Directly add any new Customer to the system and create his account from the POS panel.
If the Product is not available in the eCommerce store and is available in the physical store layout, the sales agent can directly add the custom product to the system for easy checkout.
If the product runs out of inventory, the sales agent can easily manage the product stock.
The sales agent can create the Credit Memo (Refund) for an order generated by the POS System.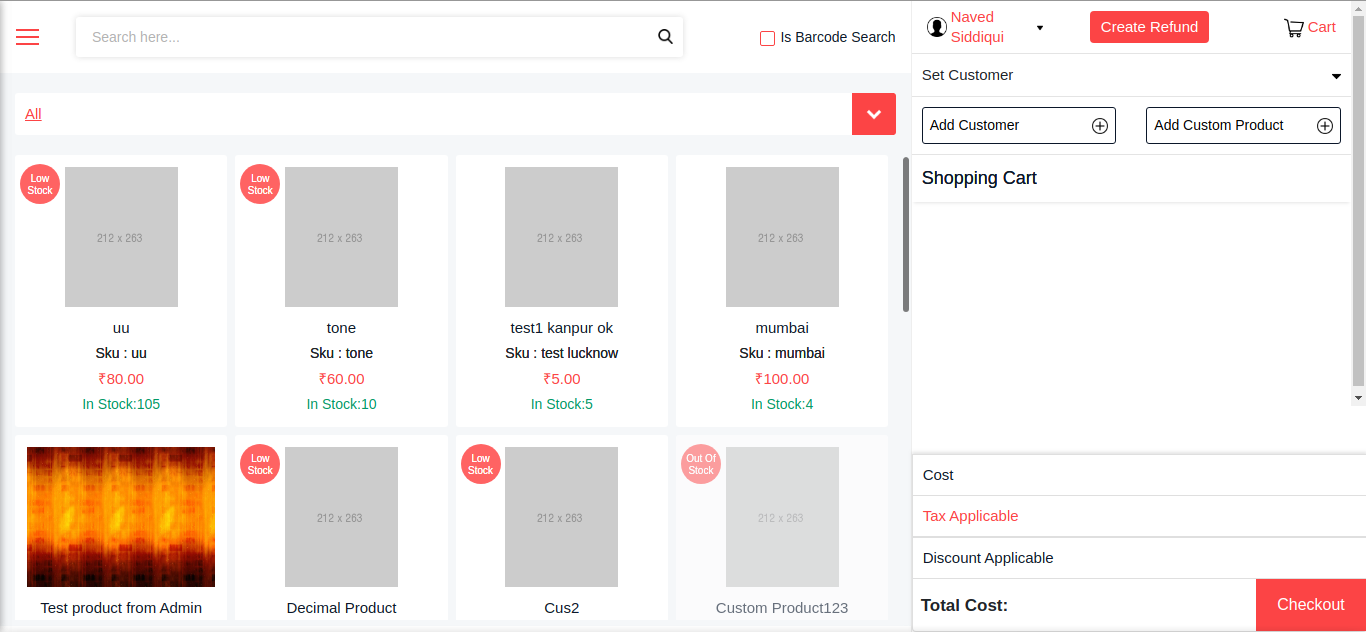 ×