Add Store Agent
Point of Sale Solution can create the agent and assign this store agent to the store layout that was created.
From the section Magento Admin < POS < Manage Agent, store admin can create the agents and manage them as required.
Add New Agent

Status: (Yes / No)
Admin can enable or disable the vendor agent profile.
Name: Name of the agent
Profile Image: Admin needs to update the image of the sales agent.
Email: Email of the sales agent that is used to log in the POS panel profile, and used at other required placed.
email is sent to the Agent on the email id provided with the POS sales agent account credentials.
Contact Number: Contact number of sales agents.
Country / State/Province / City / Street / Pincode: Detail that is required of the sales agent in the system for further use.
Allowed Store: This is the list of the Store Layout that has been created, Admin needs to select the Store to which he needs to assign the sales agent.
Password / Confirm Password: This is the sales agent profile password (POS Panel).

Email and Password are the detail that is sent to the Agent as his credentials to log in to the POS sales panel.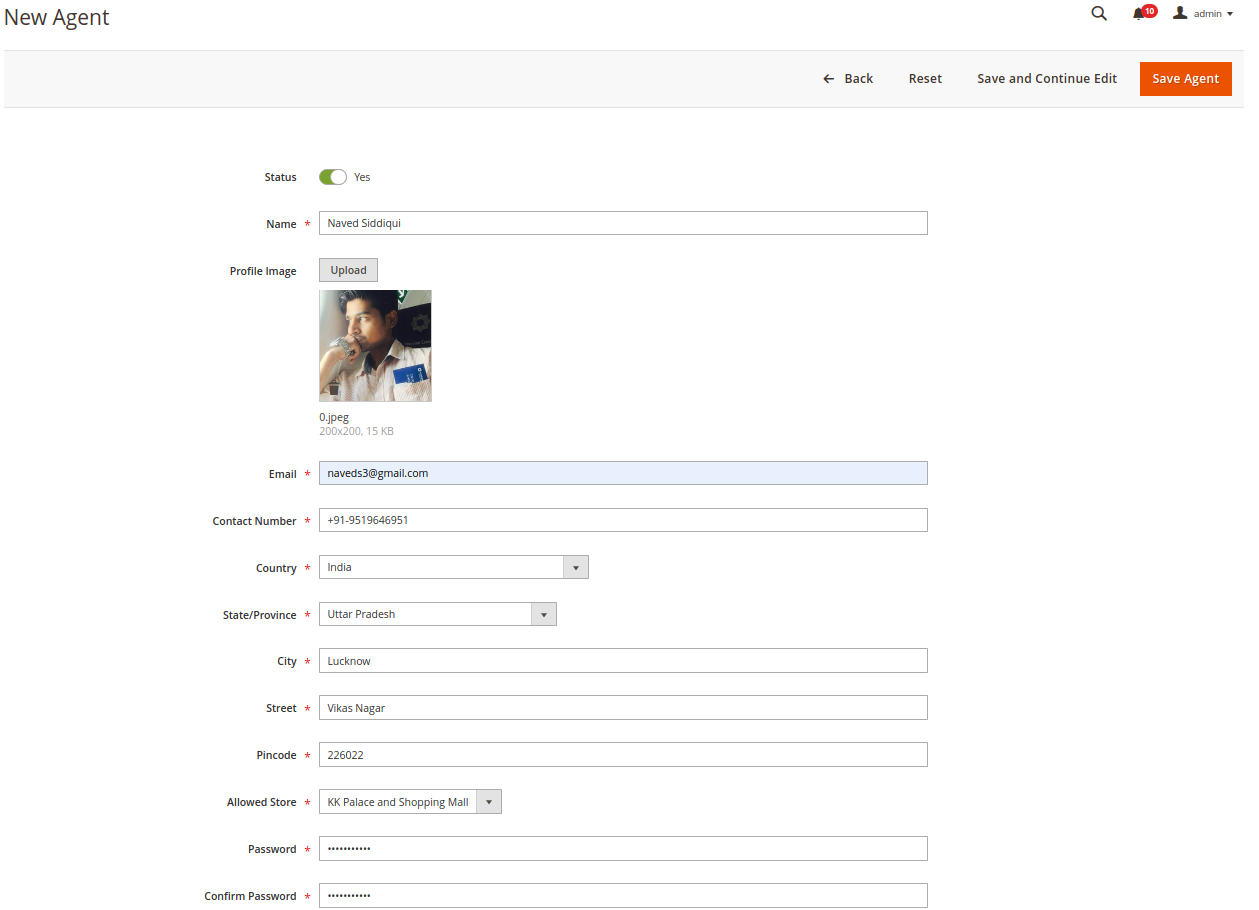 ×