Creating and Managing the Store Layout
If the Magento admin needs to create a physical layout store account where he installed the POS Solution, they need to navigate to Magneto Admin Panel < POS < Manage Stores, here you can check all the list of store layout that have been created and therefore can manage them
Add New Store Layout

To add the store click on ADD NEW button and complete the required details, to set up a store.
Status: (Yes/No)
The option is used to enable or disable the store that has been created.
Store Admin: (Feature will be released in the next POS upgrade)
Store Name: Here the admin can enter the name of the store, which is also further used in invoice and other places if required.
Country: Admin need to select the country of the store that it has been located into
State/Province: Admin needs to provide the Store detail, to which state does that belong too.
City: Admin needs to enter the name of the city to which the store is located.
Pincode / Street: As per the store location admin need to provide the details required.
NOTE: These details are even used for the tax management purpose so that as per the province tax is bifurcated and calculated.
Store View: There might be various store view that might be created by the admin for multiple locations, and those store view can have a different type of product attached to that, so here admin need to select the store view that he wants to link with his physical store.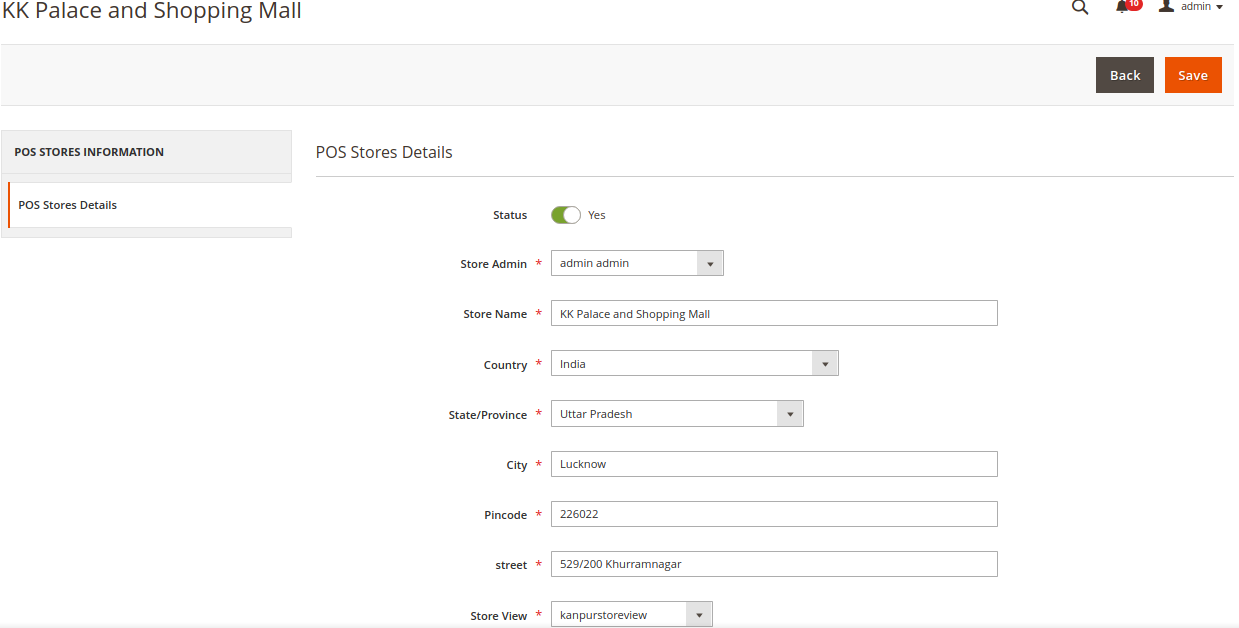 Manage Store Layout

Admin can click on Edit to to change the store details that are entered.
×