Importing Jet Categories and Mapping them With Magento Categories
To map jet categories in Magento 2, go to Jet > Jet Categories.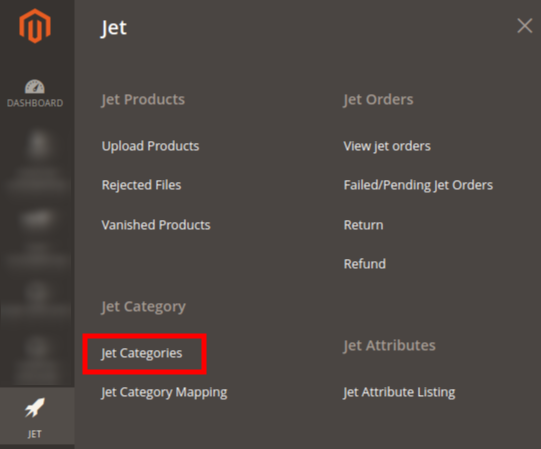 On this page the categories can be uploaded/imported via CSV file for which a seller needs to click the Upload CSV
button.
[Note: The importing/CSV Upload process takes 5 minutes to import categories on Magento.]
On clicking the button, the page will appears as:

To upload category CSV, click Browse and upload the CSV files of categories.
To upload the category attribute mapping CSV, click Browse and upload CSV files.
Once the files are uploaded from your system, click on Upload & Update button.
The categories will be listed as: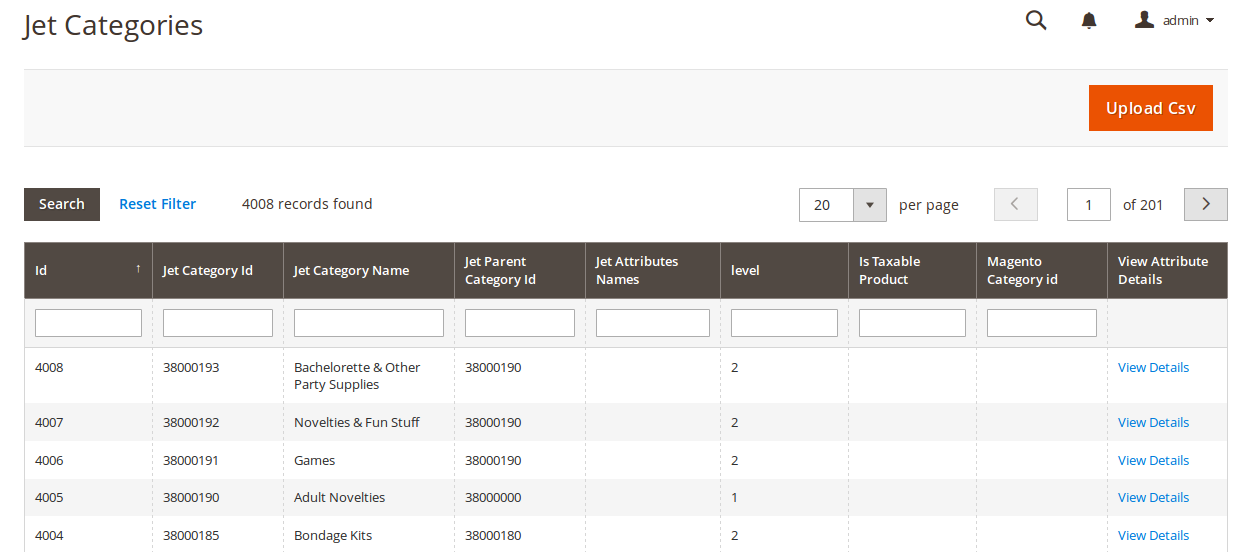 Category Mapping
Now go to the navigation bar from the admin panel and click on Jet Category Mapping.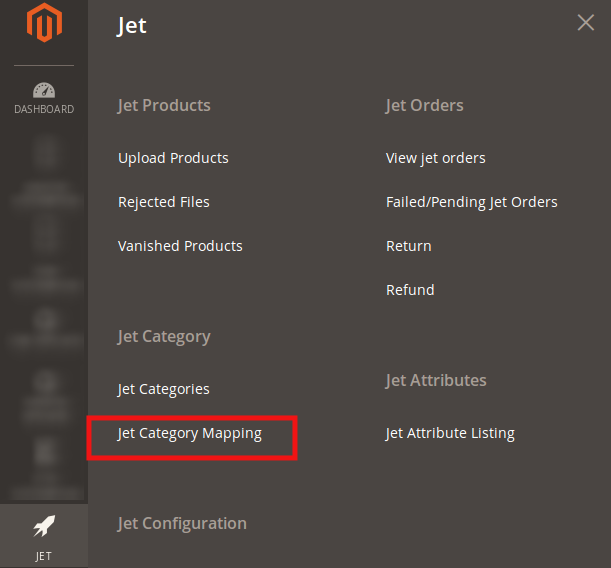 On clicking it, you will be navigated to the page as: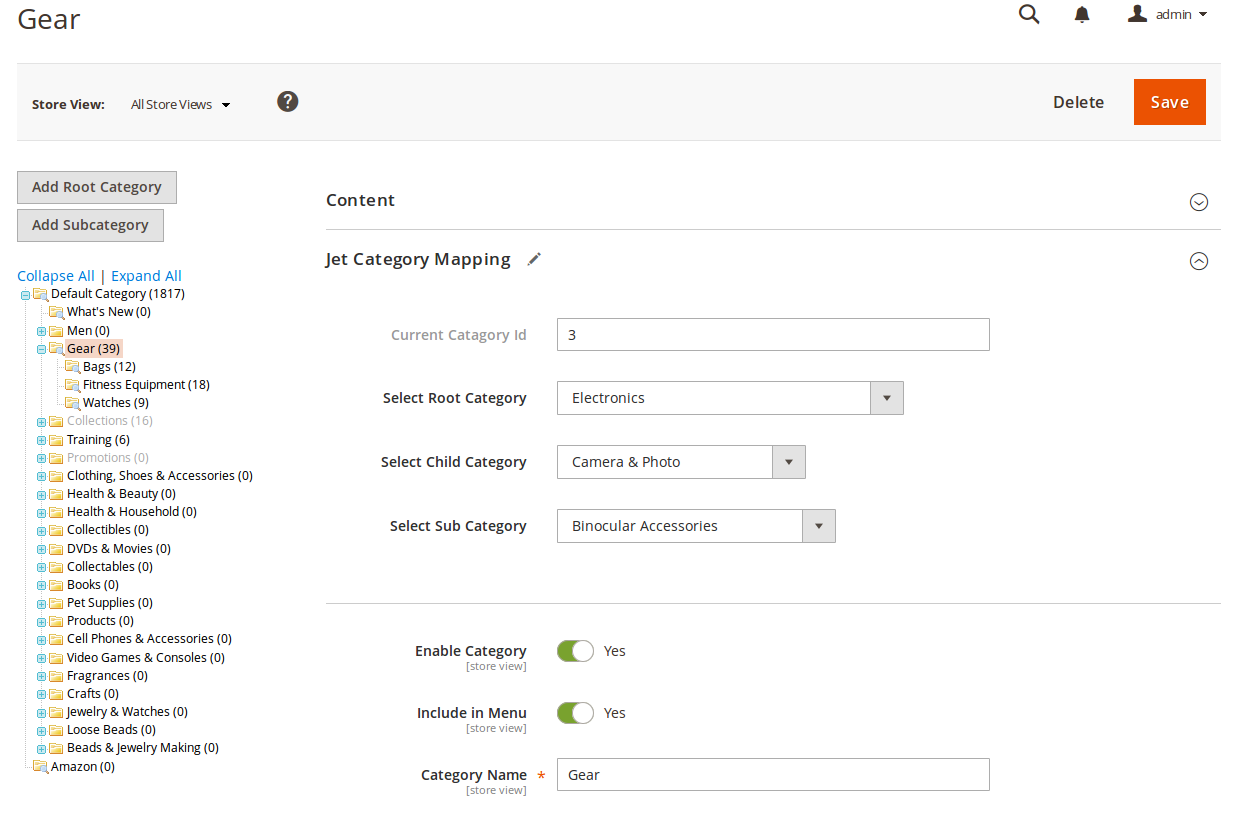 Now choose the category from the left panel and the options to select the Root Category, Child Category, and Sub Category get enable.
Choose the relevant categories from sections and click on Save button from the top right of the page.
The categories will be mapped and a message will appear on the page as:

×