Jet Refund
If a customer returns that product/order directly to the merchant without the involvement of jet.com, then the merchant needs to send a request on jet.com for completing this type of return. To manage this type of return there is a panel 'Jet Refund'.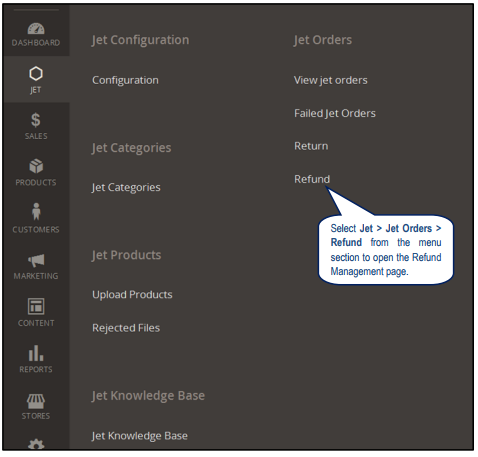 Click Refund and you'll be navigated to a page as shown below:

Click Add New Refund button to create a new Refund.
Click Get Updated Refund Status button to get Updated Refund Status immediately.
If any jet.com product will be returned directly to the merchant, then to complete this return the merchant needs to click on 'Create New Refund' button.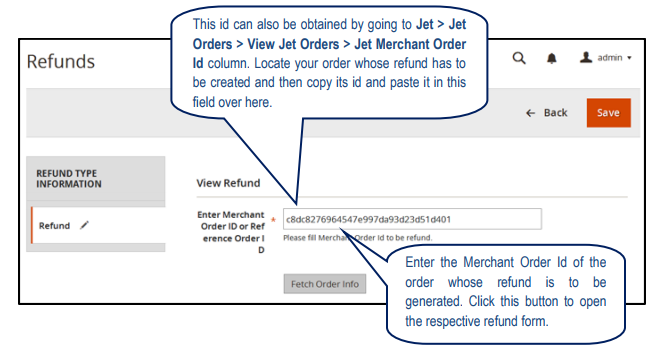 The respective order details get displayed item-wise in the new section (s) that gets listed below.
Click on the "Add" button adjacent to the SKU tab to display the form shown below.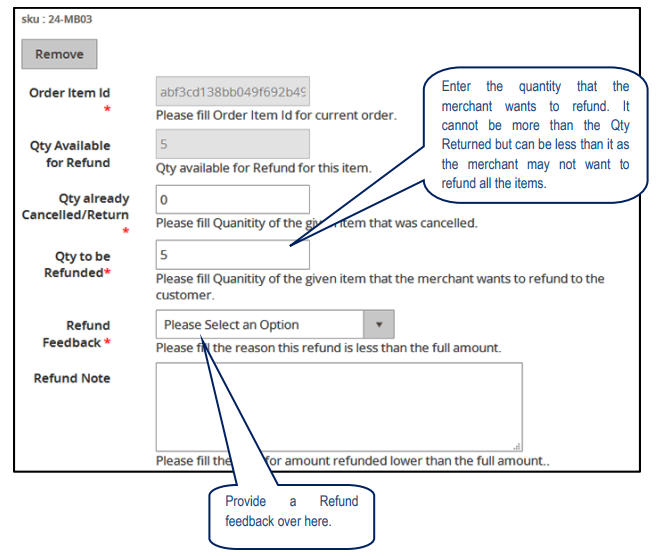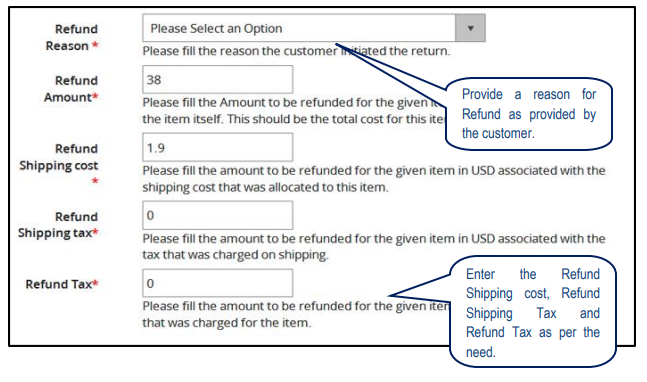 Refund id: Refund id that the merchant will get from jet.com.
Refund Merchant Id: Merchant id of the merchant.
Order item id: Item id that has been ordered.
Qty Requested: Total items ordered in the current order.
Qty Already Refunded: Items which have been already refunded to the customer.
Qty Available for Refund: Number of items which can be refunded.
Qty Returned: Total quantity returned by the customer (should be <= shipped qty).
Qty Refunded: Qty which the merchant wants to refund (should be <= returned qty).
Refund tax: Tax applied on the products returned.
Refund Amount: Amount that jet has to return to the customer.
Refund Shipping Cost: Shipping cost applied on the returned product.
Refund Shipping tax: Shipping tax applied on the returned product.
Refund Feedback: Merchant's feedback about the returned product.
Refund Reason: Reason why customer has returned the product.
×