Overview
Wish.com Integration for WooCommerce helps the WooCommerce store owner to synchronize inventory, price, and other product details for the product creation and its management between the WooCommerce store and the Wish marketplace.
This plugin interacts with the Wish Marketplace to integrate the synchronized product listing between the WooCommerce and the Wish retailers. After installing the plugin, the merchant can create the Wish Categories and the dependent attributes on the WooCommerce store.
Thus, it enables the merchant to configure the desired product category to the WooCommerce store for automatic submission of the selected product to the same type on the Wish website.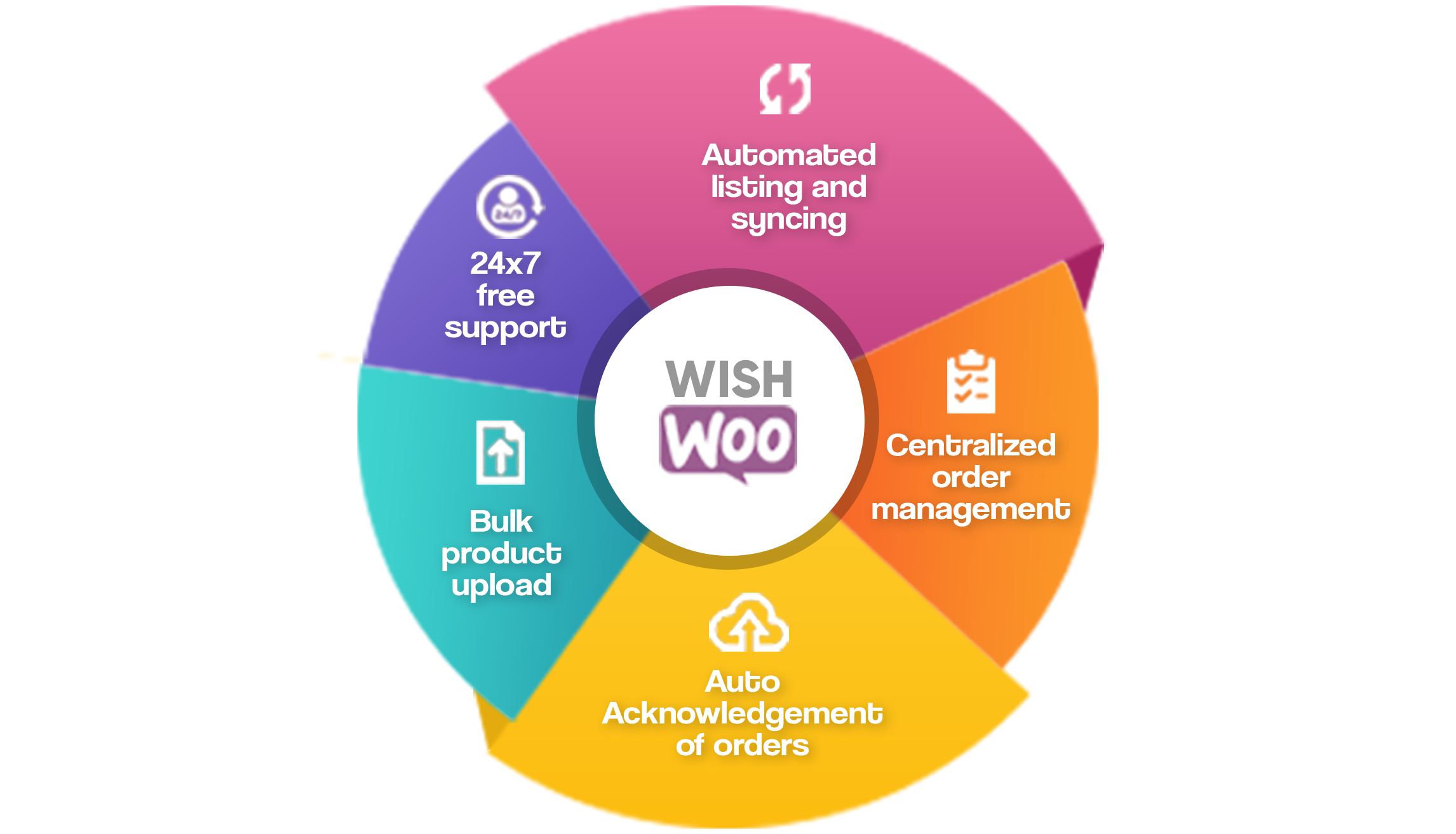 Key Features
Synchronized Inventory: Inventory Synchronization at regular intervals. A product listing established between WooCommerce and Wish.
Synchronized Product Editing: Besides adding the products, any product information changes made on the WooCommerce store reflects on the Wish website.
Bulk Upload System: The merchant has the flexibility to upload any number of products on the Wish Website using the bulk product upload feature.
Creation of WooCommerce Orders: The newly placed orders on the Wish Website are automatically created in the WooCommerce store with all the required details as it is on the Wish Website.
×