Information Of Schedulers
This feature allows you to schedule the events for the price, stock, and orders from the Shopee Marketplace to the WooCommerce store.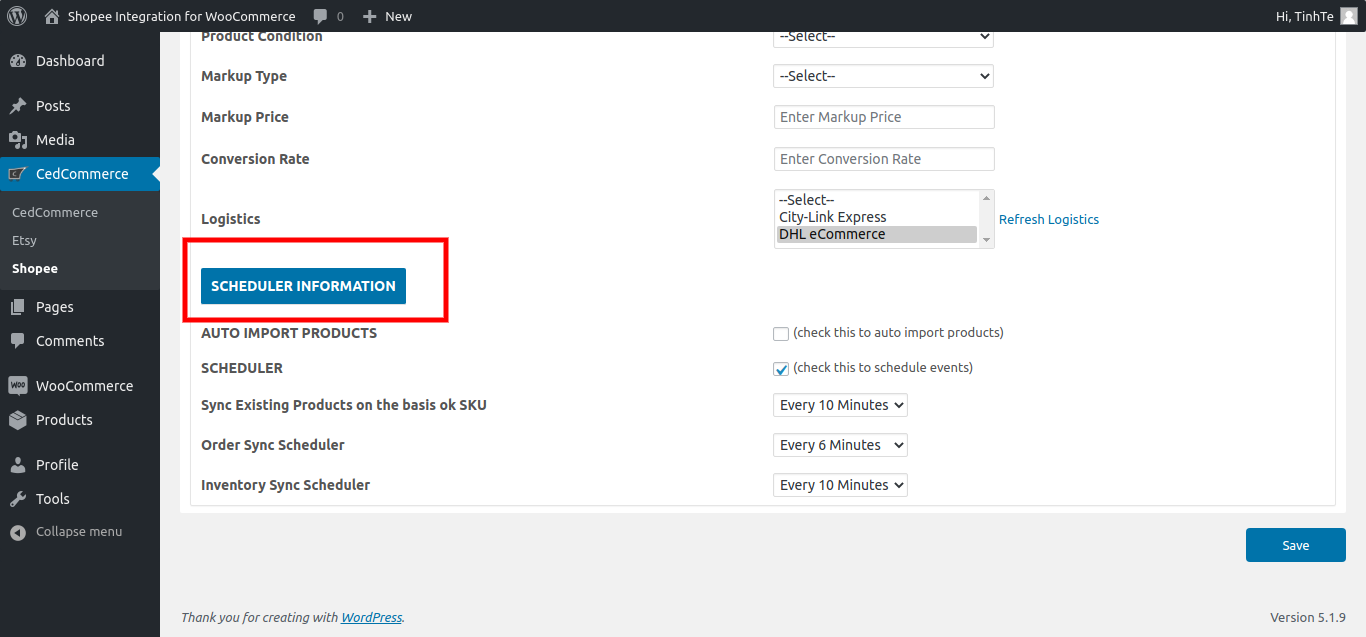 Auto Import Product:
When you click on the check box, the plugin works as an importer, importing the products from the Shopee marketplace to the WooCommerce store.

Scheduler:

Select the check box for updating the scheduler information for the products.

Furthermore, options will be visible to you for updating the information, such as:

Sync Existing Products based on SKU: The feature can be used to sync the products between Shopee and WooCommerce.

Order Sync Scheduler: The order sync scheduler will automatically fetch the orders in a specific interval of time as chosen by you.

Inventory Sync Scheduler: The product inventory and the prices are automatically updated from woocommerce to shopee, not from shopee to WooCommerce, in the time interval chosen by you.


Hit the SAVE button to save the updated information.
×