Global options
Fields under this category are not mandatory yet recommended to be filled up by the sellers.
The information required is related to the Seller SKU, Brand name, Title, Description, Manufacturer, Model Number, and few more. 
The attributes in this section will act as a template and you don't need to fill them up again and again. This will allow you to automatically map your product profile with the Amazon template fields.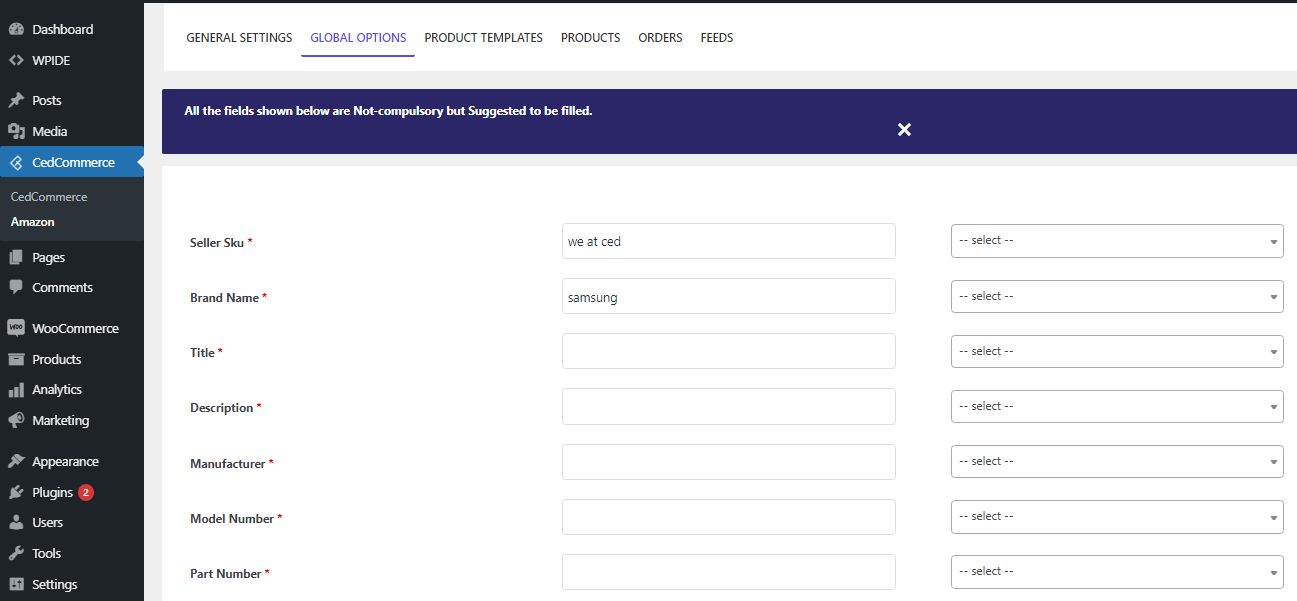 ×