Overview
Founded in 2000, Newegg is one of the most trusted consumer electronics and computer related hardware and software marketplace.
On June 15, 2017, during London Tech Week, Newegg announced a global expansion plan to serve key parts of Asia Pacific, Europe, Latin America and the Middle East. Once complete, the online retailer is expected to reach customers in a total of 50 countries. [Refrence from Newegg Wikipedia] Hence, this integration plug-in is useful for the sellers those are targeting the customers from these regions.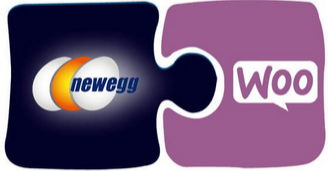 Newegg WooCommerce Integration at Cedcommece involves the integration of the WooCommerce e-commerce store with the Newegg marketplace through this extension, which automates the ordering process and facilitates the products handling and management.
This extension interacts with the Newegg Marketplace to integrate the synchronized product listing between the WooCommerce and the Newegg retailers. After installing the extension, the merchant can create the Newegg Categories and the dependent attributes on the WooCommerce store.
The process enables the merchant to configure the desired product category into WooCommerce for automatic submission of the selected product to the same Category on Newegg.
 Key Features are as follows:
Profile-based product Upload: Admin can create a profile and map the Newegg category and attributes to the WooCommerce category and attributes, and then after assigning the products to the profile can easily upload products to the Newegg Web site.
Synchronized Inventory and Profile Based Pricing: Inventory Synchronization at regular intervals. product Listing is established between WooCommerce and Newegg. Profile-based price increase or decrease.
Synchronized Product Editing: Besides adding the products, any product information changes made on the WooCommerce store reflects on the Newegg.
Automated Inventory Updates: No manual updating is required. Automatic inventory updates are available for the better management.
Creation of WooCommerce Orders: The newly placed orders on the Newegg Web site are automatically created in the WooCommerce store with all the required details as it is on the Newegg Web site.
Consolidate Orders: Easily manipulate orders from the WooCommerce store.
Product Category Mapping: Follows many-to-one category mapping philosophy. Admin can map many categories of the WooCommerce store to the single category of Newegg.
Updates Information: Changes made in the WooCommerce store reflects on the Newegg Web site.
Bulk Upload System: The merchant has the flexibility to upload any number of products on the Newegg Web site using bulk product upload feature.
Feed status: Creates a Log of the Feed of all API requests made to Newegg. Admin can view all the details of that feed in the log.
×