General settings
Amazon configuration
You need to fill this section if you skipped the general settings during the plugin setup. 
Under the listing configuration, sellers can configure the stock levels and the markup values based on their preferences. 
Stock levels- 
The stock level is to set up the maximum quantity you want to display for your products on Amazon. So if you don't want to sync all stock of WooCommerce products to Amazon, then you can set the value of the maximum threshold for stock level.
Markup-
Set your preferences to assign an increased or decreased markup value to the product prices while listing on Amazon. Markup is a specific or percentage value attached to the product prices on complete automation.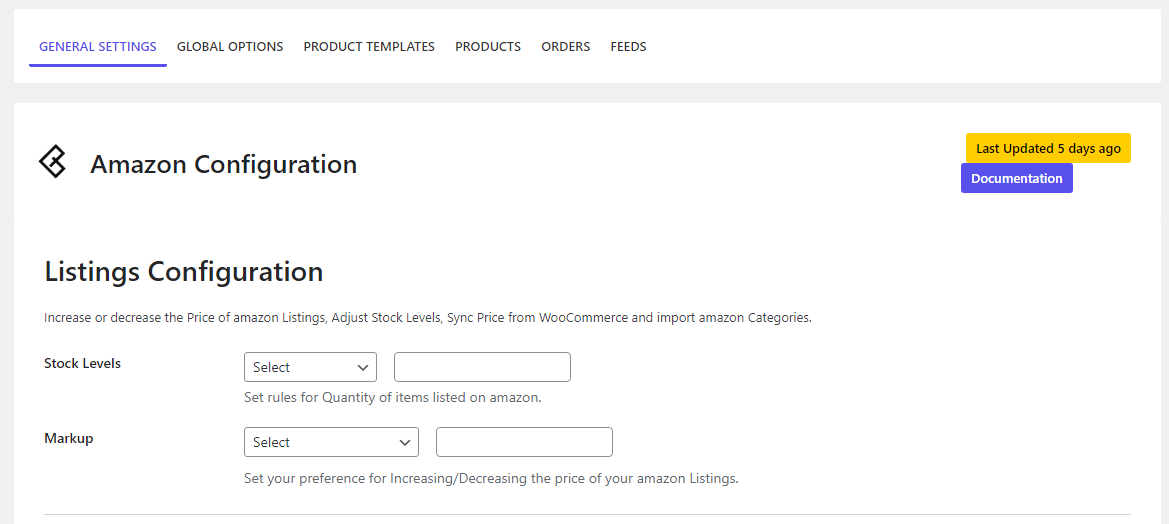 With the help of schedulers, you can manage the order, inventory, and existing products sync on complete automation.
Order sync- 
The order sync feature allows your orders generated on Amazon to be fetched automatically on the WooCommerce dashboard. 
Inventory sync-
Keep your Amazon inventory in sync with all the stock changes at your WooCommerce store on complete automation.
Existing products sync-
Sync your existing Amazon listings with WooCommerce based on SKU and avoid confusion. 
ASIN Sync
ASIN stands for Amazon Standard Identification Number. These are unique codes assigned to products on Amazon to facilitate easy identification for sellers and buyers. With this feature, you can schedule syncing of Amazon ASIN with your WooCommerce products based on UPC or EAN codes. This helps in relisting your products on Amazon whose template is already available on the marketplace.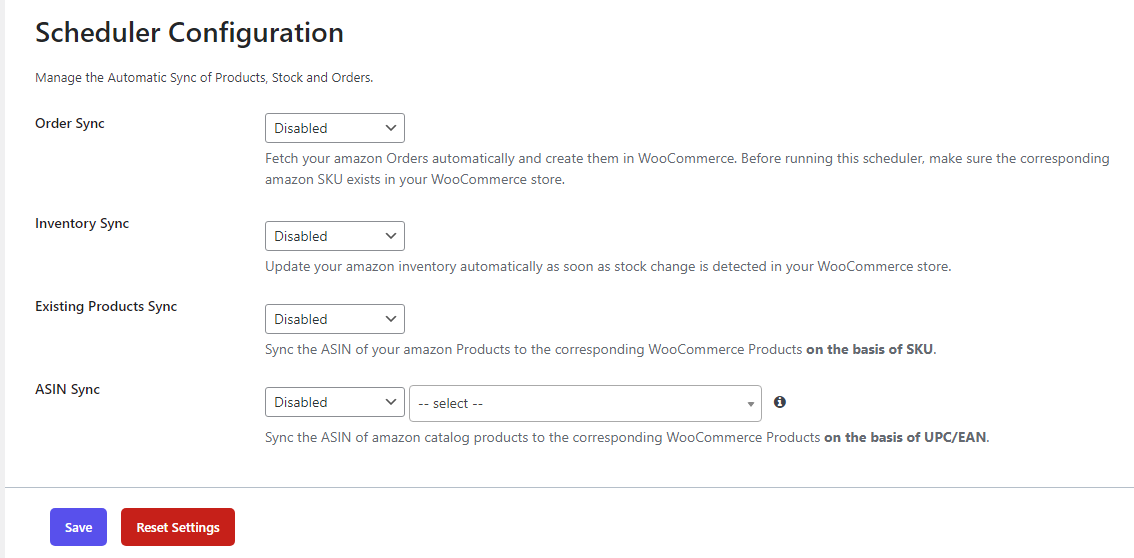 ×