Pricing
Subscriptions are crucial to scale your business on larger levels. Subscription plans come with set of features that help you make higher profits by fulfilling more orders and creating more listings on Michaels.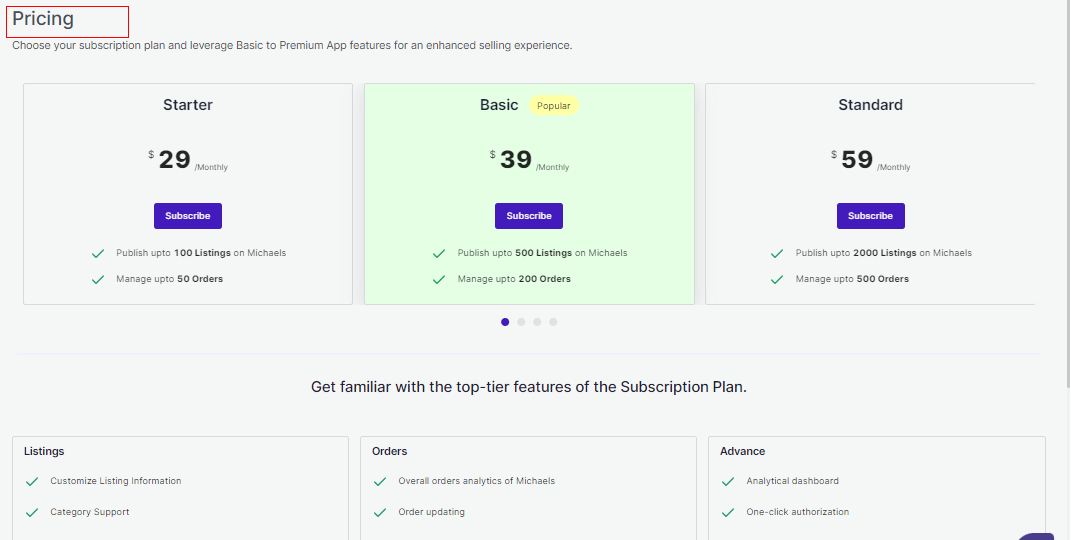 There are 6 Subscription plans, and each come with its own outstanding features and merits.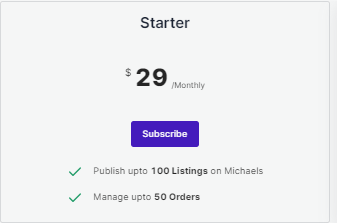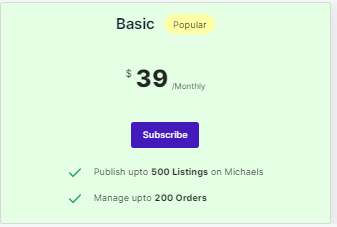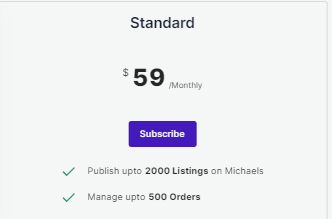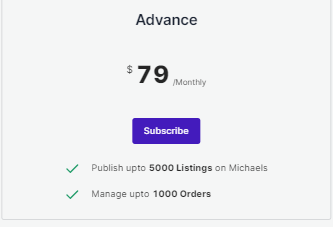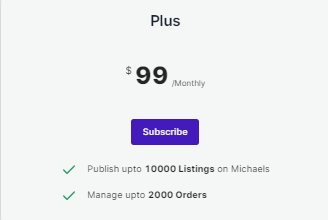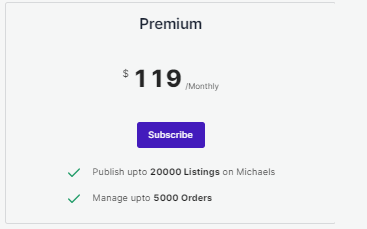 To update or choose your subscription plan follow the steps.
Click on the Plan that best suits your business requirements.
Proceed with the Checkout.
Once successfully made the payment, you can now leverage the benefits.
×