The "View Listing" Page
Click on the 'Eye Icon' in the Actions column from the Listing Grid to go to the View Listing Page.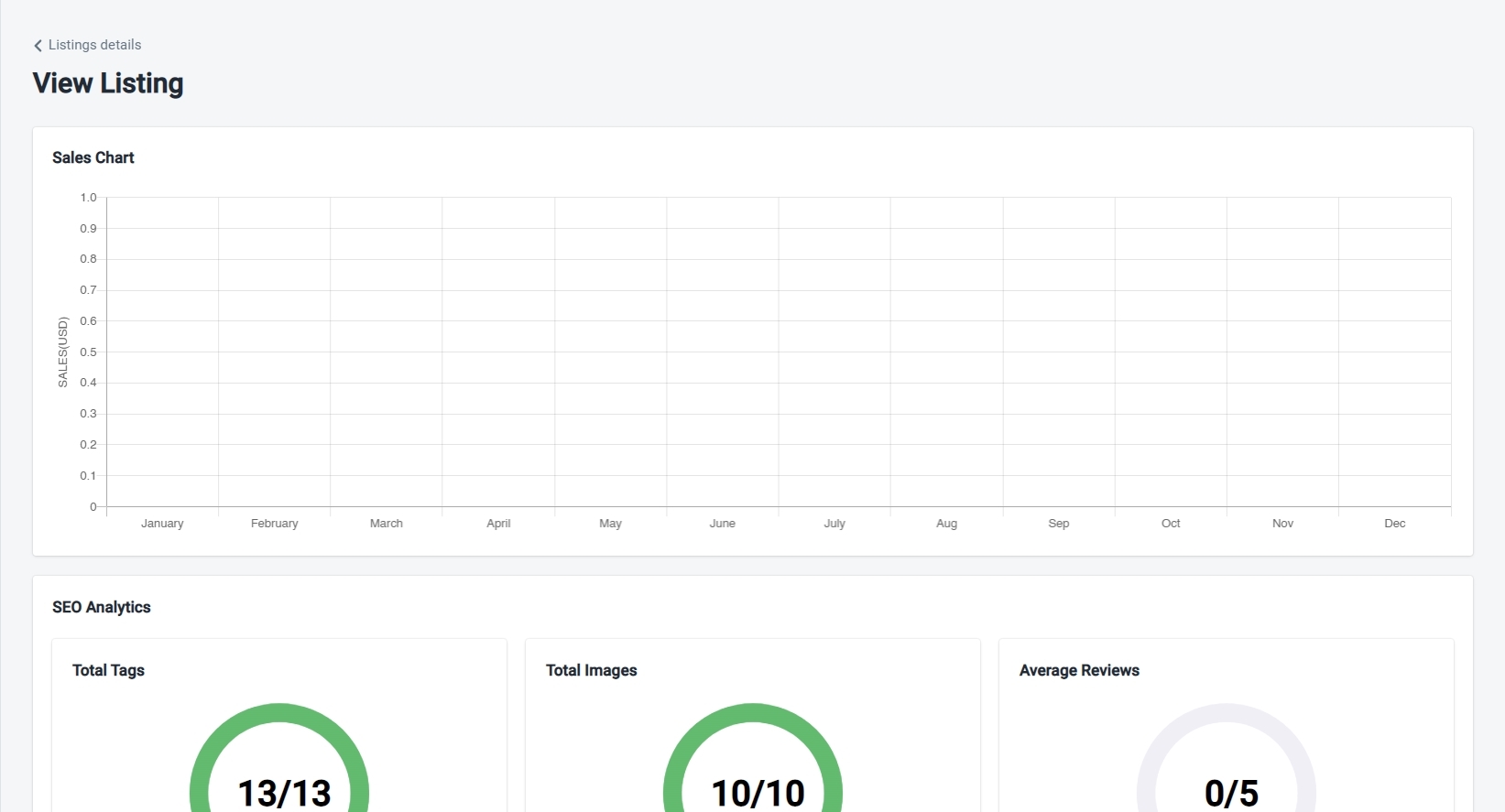 The View Listing page shows you insights about the individual listing like Sales Chart, SEO Analytics, and Content Issue.
Sales Chart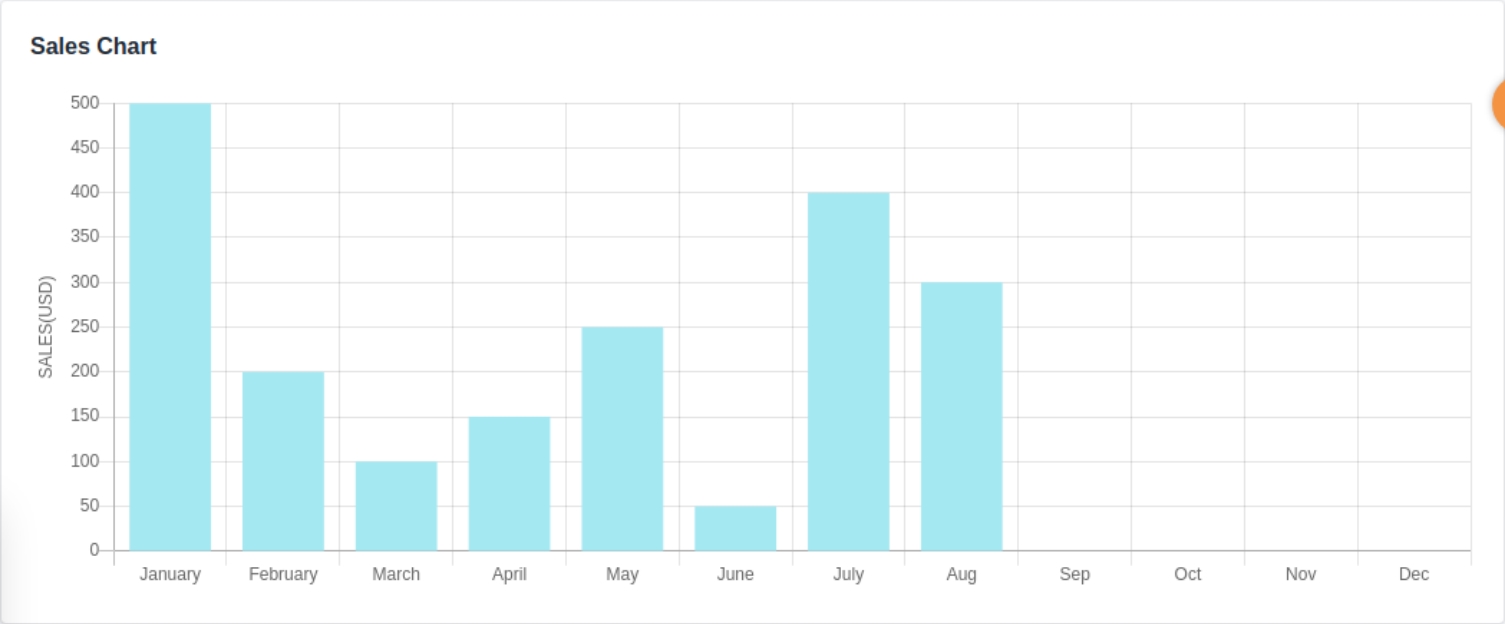 The Sales Chart panel shows you the sales for the listing in each month of the year with a simple graph where the x-axis represents the months of the year and the y-axis represents the sales in USD.
SEO Analytics

The SEO Analytics panel shows you the quality of your listing based on the number of tags used, the number of images used, and the average rating of your product on Etsy. Using all 13 tags, all 10 images, and a higher average rating for your product on Etsy will result in a high listing quality score.
Content Issue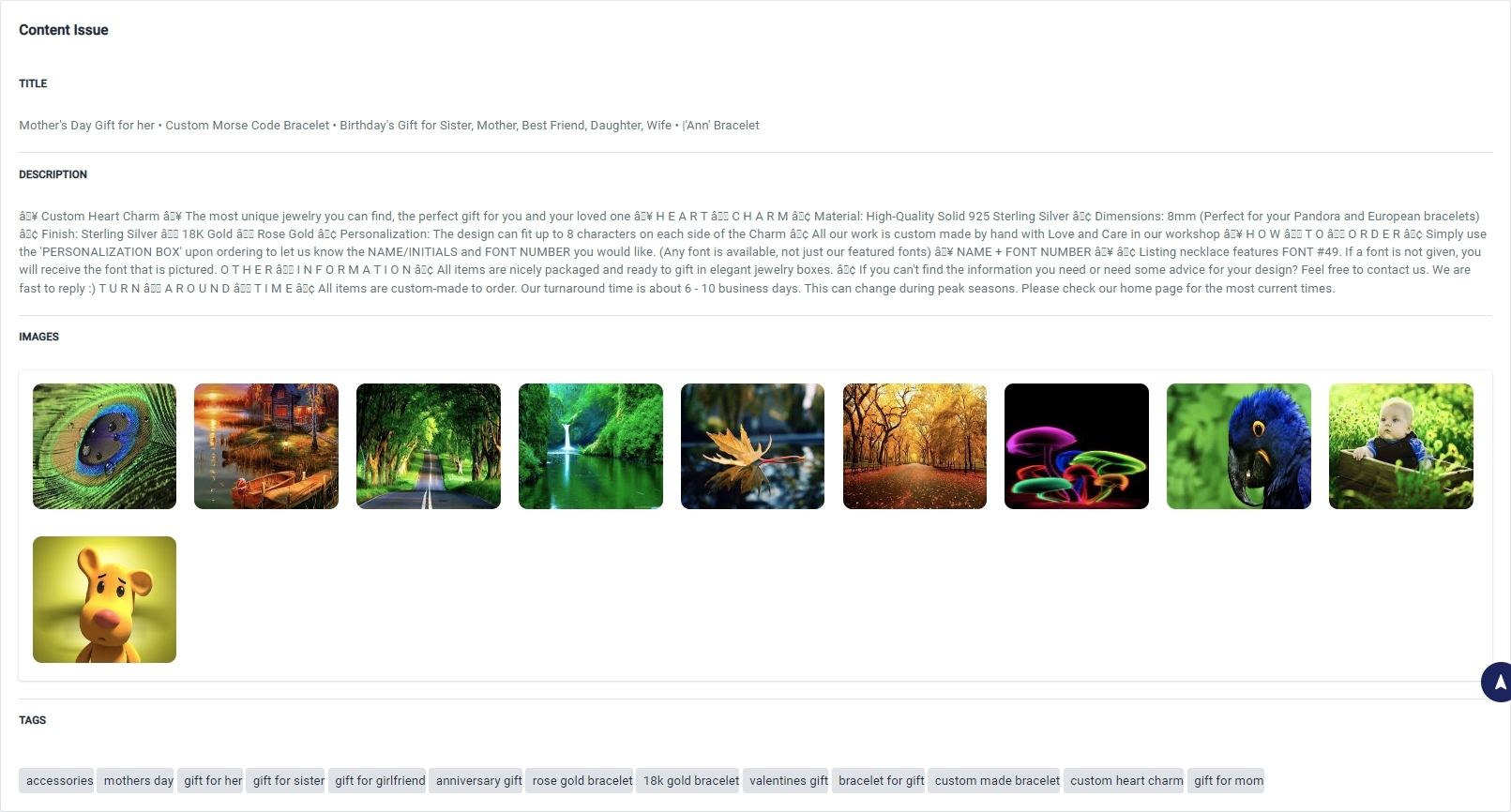 The content issue panel shows you the contents of the Title, Description, Images, and Tags for the listing.
×