Activities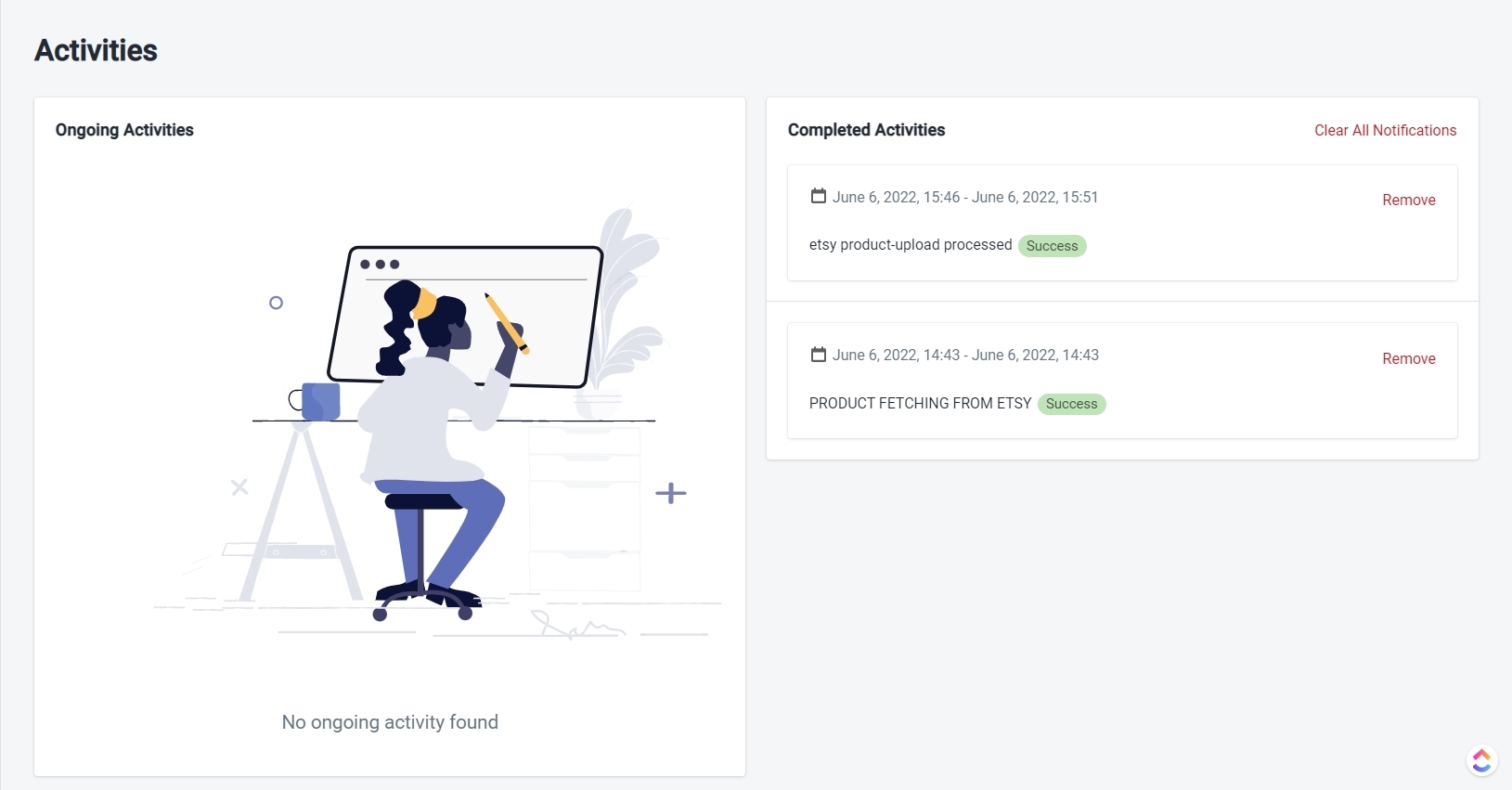 The Activities page is the 7th item from the top in the left-hand navigation menu and it shows you both the ongoing activities and also the completed activities that the app has performed over time. Ongoing activities are any bulk actions that the app automatically transfers to the backend so that you don't have to wait for every single action to complete before you can do anything else.
For example, when we were talking about importing products, we mentioned that the app will ask you whether you want to import the products instantly or transfer the process to the backend. If you choose to transfer to the backend, you can see that action running on this page under the ongoing activities section. Once an action is completed, it will be moved to the Completed Activities section.
You can remove items from the Completed Activities section individually by using the Remove button or you can remove all of them at once by using the Clear All Notifications button.
×