Shop Details
The shop details page is the 8th item from the top in the left-hand navigation menu and it gives you information about your Etsy Shop and your App Account details. It is divided into the following 4 sections –
Etsy Shop Sections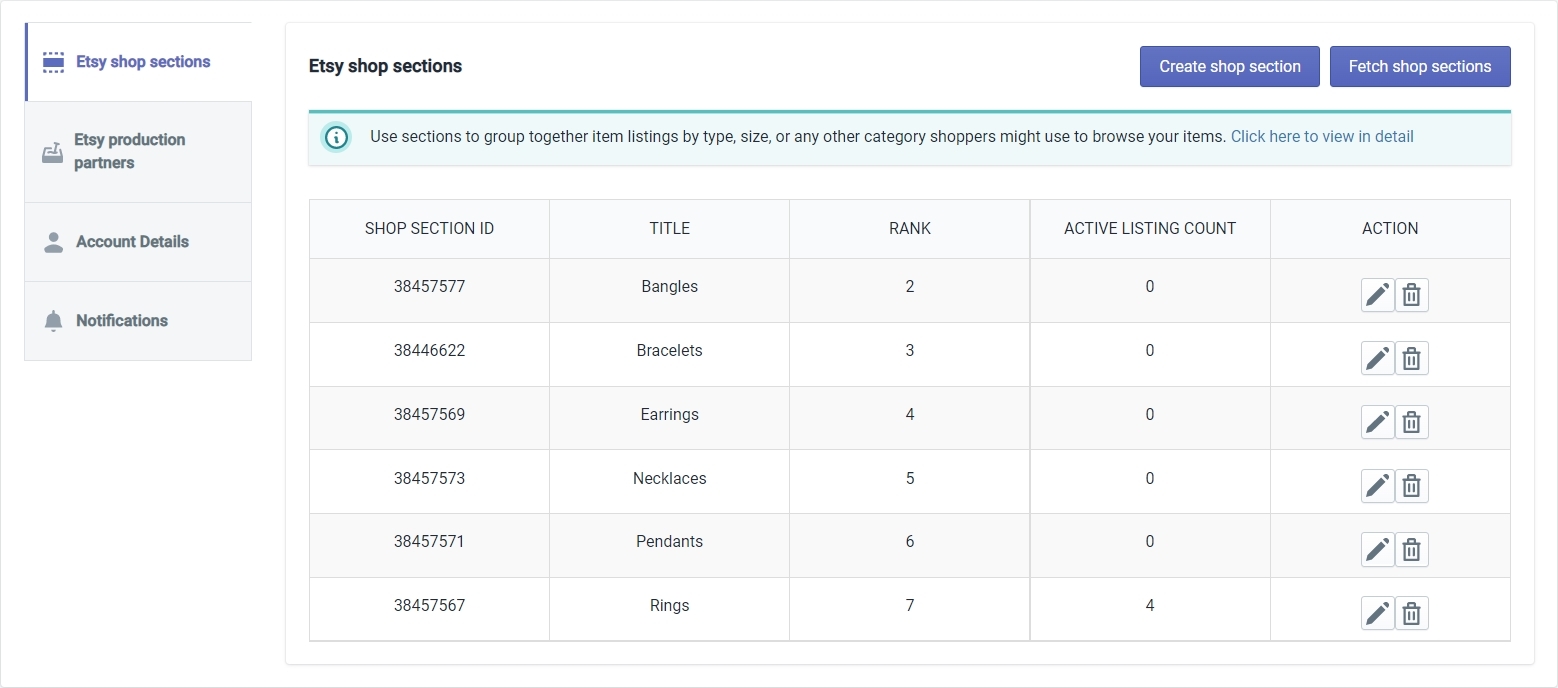 On Etsy, Shop Sections are a way to organize your shop. For example, let's say you sell clothing on Etsy. In such a case, you can have two different sections for Men's clothing and Women's clothing or you can have two different sections for Summer Clothing and Winter Clothing. Basically, you can group your products in any way you want. This way you can stay organized in how your products are located within the shop.
The App allows you to both Create a new Shop section and Fetch an existing Shop section from your Etsy Shop. The App will also show you some details about your Shop sections like Shop Section Id, Title, Rank, Active Listing Count, and Actions for editing the section name or deleting it.
Etsy Production Partners
Using a Production Partner, Etsy Selles can collaborate with Production businesses to grow their shop quickly. For example, let's say you are a designer who creates designs that can be printed on T-shirts. Producing designer T-shirts in bulk and on-demand is something that people are already doing out there so it makes much more sense to partner with such a business rather than producing them on your own.
This is why one of the Required Attributes to list your products on Etsy is 'Who Made It' where you can either select made by me or made by someone in my business or made by another company or person. When you choose the third option – made by another company or person – you must provide information about your production partner. And that's what this section is all about.
You have to provide the Production Partners on your Etsy Shop, but you can fetch them in the app using the 'Fetch production partners' button. And when you're creating a profile, you'll need to specify this production partner if it applies to the products in that profile.

Account Details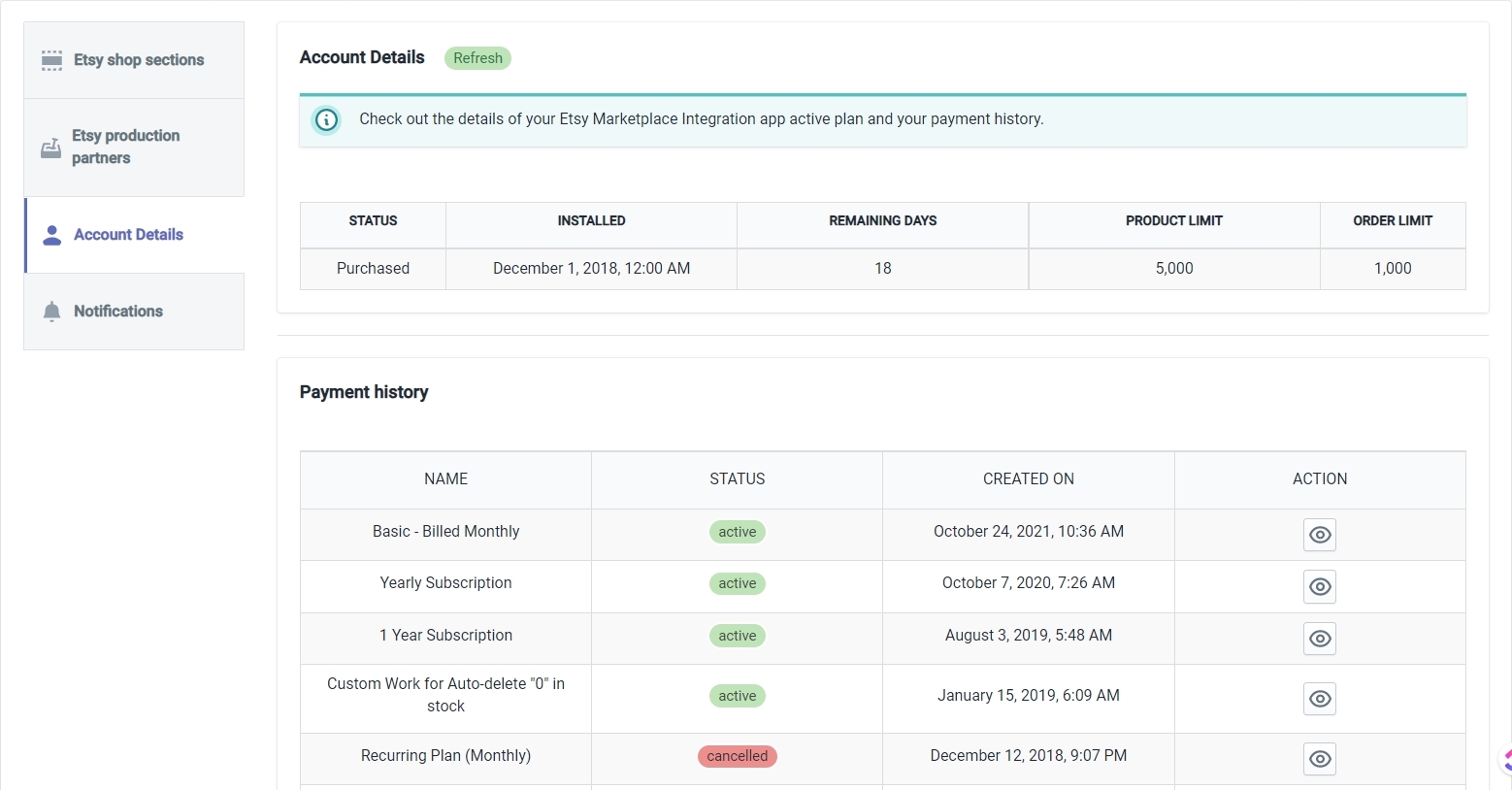 The Account details section will give you information about the plan you are subscribed to, when did you install the app, how many days are remaining in the subscription, and your payment history.
Notifications

The notifications section allows you to select why and how you will be notified. For the Email Subscription, the app will automatically send you email notifications for the selected triggers. For the Call subscription, you will receive a call from our representatives for the selected triggers.
Select your preferred triggers and Click on the 'Save' button in the top right to confirm your notification settings.
×