Pricing
Pricing Plan is the 12th item from the top in the left-hand navigation menu and it will show you the different plans for the CedCommerce – Etsy Integration app. It will also show you the order booster plans. When you click on it, a sub-menu will appear with the following items –
App's subscription
The App's subscription page will show you all the plans that we offer for our app. You can browse through the plans to see through the different perks and benefits of each plan. Switch between the Annual and Monthly billing options to see the pricing for each plan accordingly.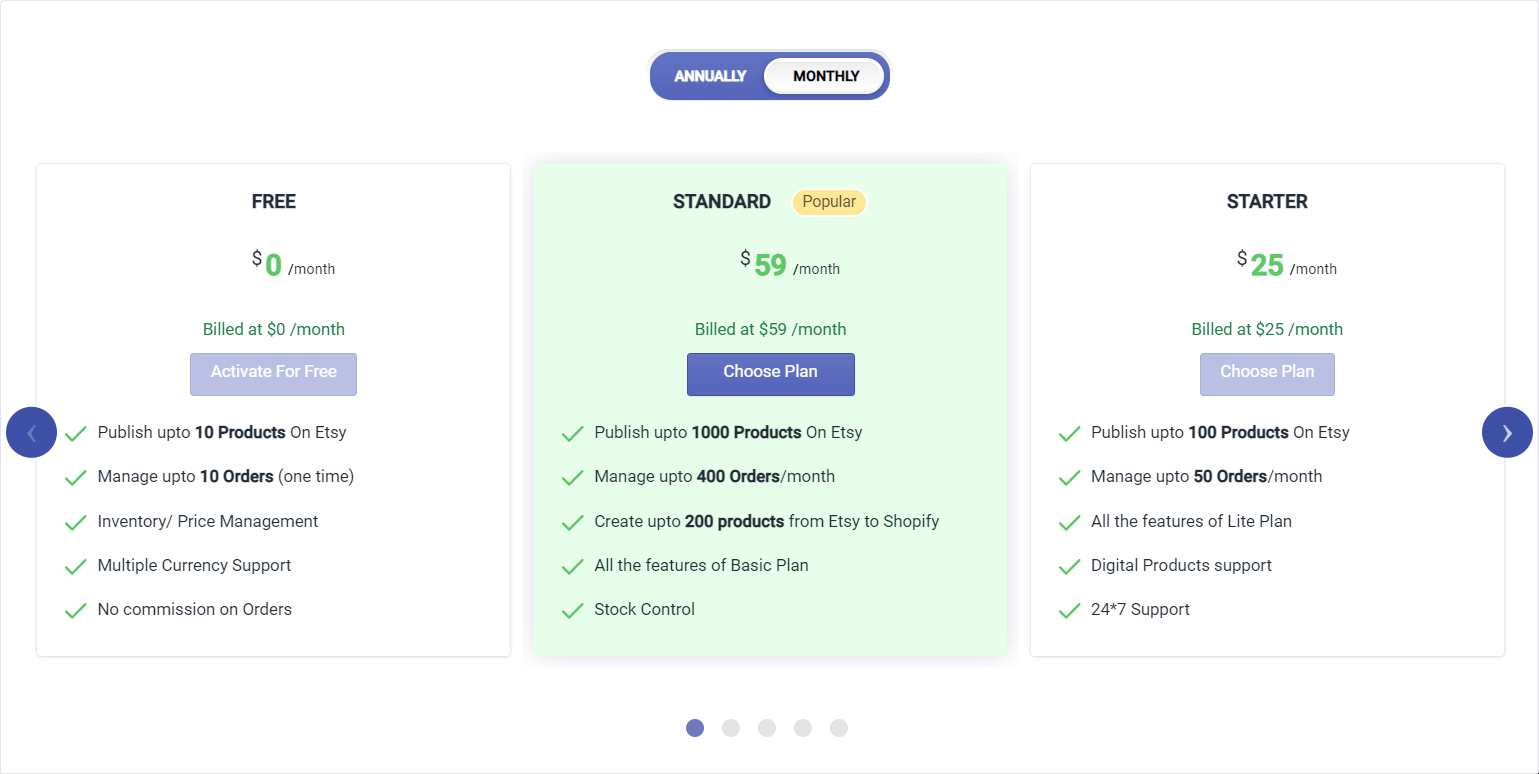 Order booster plan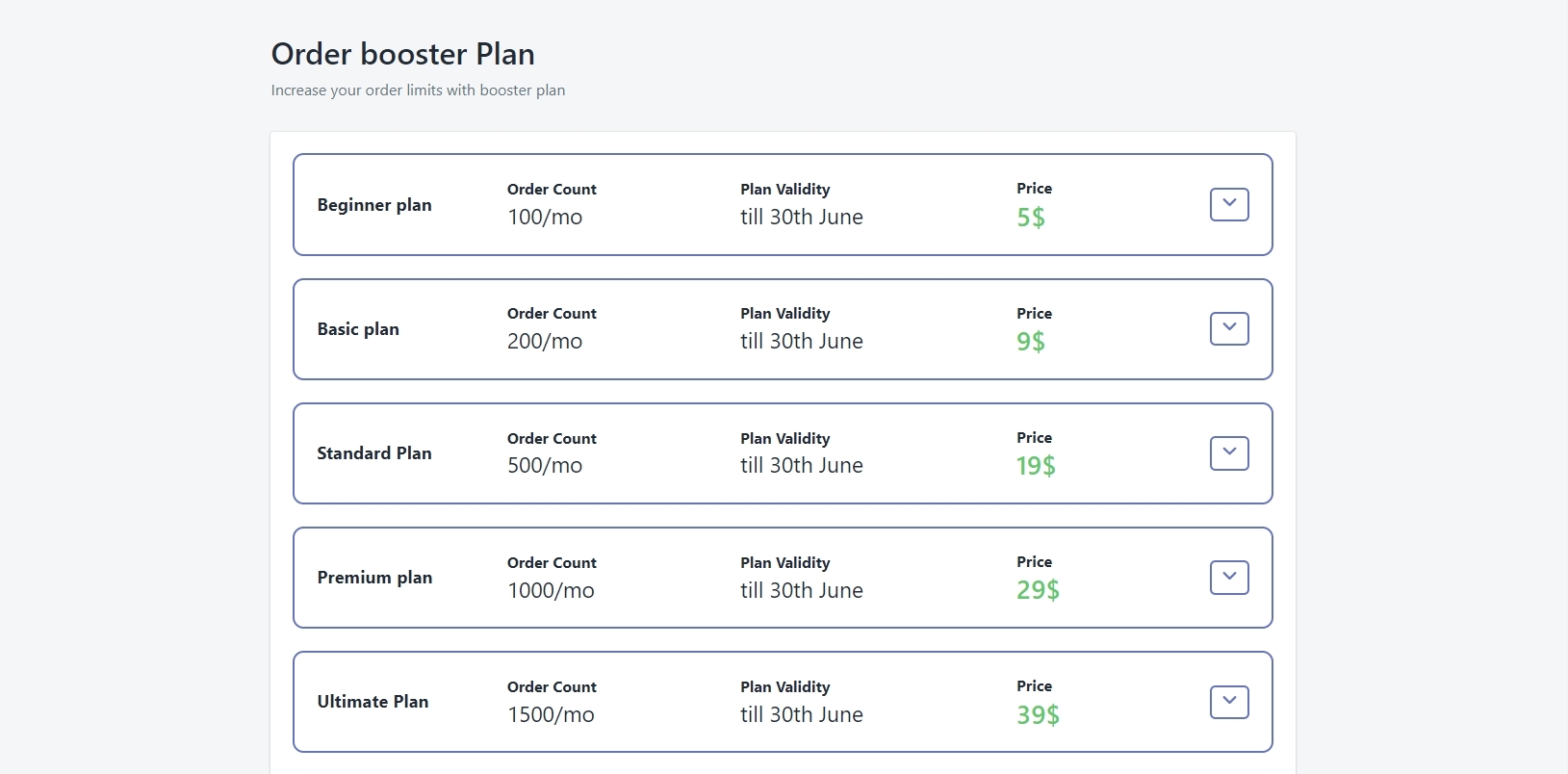 The order booster plan exists because you can only manage a limited number of orders per month depending on the plan you have subscribed to. The Order booster plan will increase the number of orders you can manage in a month. For example, let's say that you've subscribed for the Basic plan which allows you to manage 200 orders per month. But you've already received 200 orders by the 20th of the month and expect even more orders in the last 10 days. This is the case where you will benefit from the Order Booster Plan.
These plans will allow you to manage more orders, but any unused orders will not be carried over in the next month. So let's say you took the beginner order booster plan which will add 100 orders per month to your current plan. If you didn't get all 100 orders in those 10 days, this plan will not contribute to the number of orders for the next month.
To get an order booster plan, simply click on the arrow and click on 'Activate now' to get additional orders for the month.
×