Order Details
The order section elaborates on all the important order details such as eBay order ID, Customer Name, Shopify Order Name, etc.
Let's give you crystal clear description about each order detail that you can view in the order details:
1) eBay order ID: This is a hyphened numeric value assigned to orders received on eBay.
On clicking eBay order ID, you can view the following order details: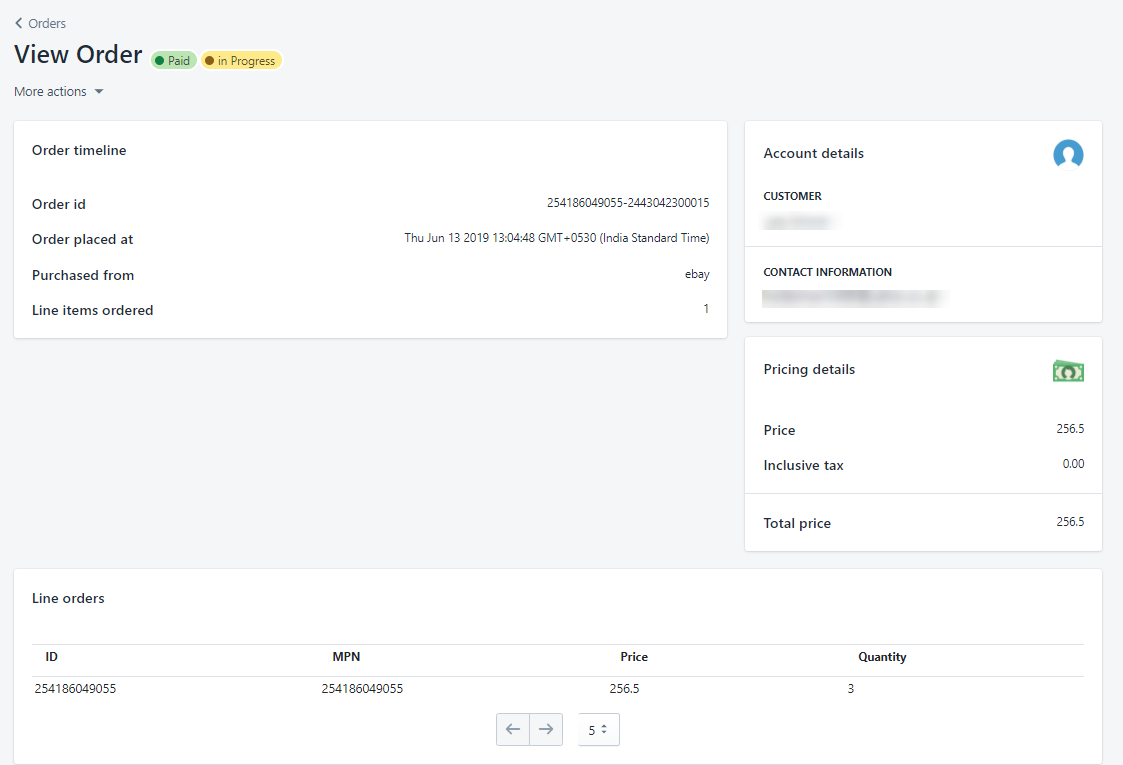 2) Shopify Order Name: This is a record number which assigned by eBay for the order. we can call it sequence number on eBay.
3) Fulfillment: Know whether the order has been fulfilled or not.
4) Customer Name: Know the name of the person, who placed the order.
5) Imported At: Reflects the date on which you brought your products from Shopify to the app.

×