Map eBay & Shopify fields
This functionality of the app ensures that you effortlessly map eBay and Shopify attributes of already existing eBay products. This process is to help you avoid duplicate product upload of Shopify products on eBay. You can map Shopify attributes with eBay Title or SKU.
You can import the Shopify products in the app by applying the following filters Product status, product type, Vendor through the Filter section.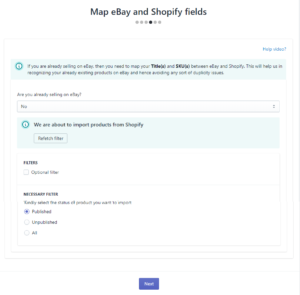 ×