Vendor Shopify Collection Relation
The Shopify to Magento 2 Product Importer enables the users to import the Shopify Collection to Magento.
What does it mean?
The products that are assigned to a particular Collection ID on Shopify can be imported to Magento 2 Admin Panel.
To Do It:  Vendor goes to his Dashboard Panel. On the left navigation bar, click Shopify Importer. Then click on Shopify Collection Relation.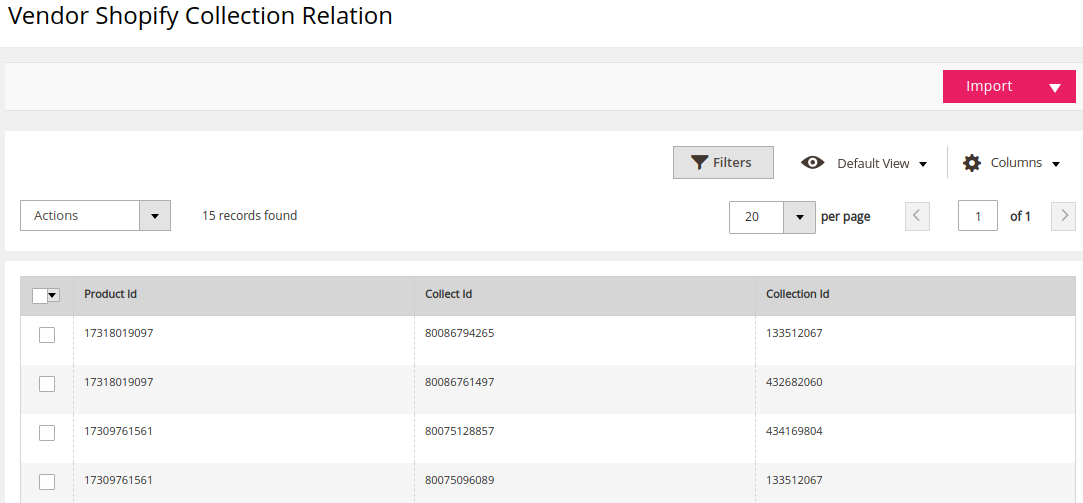 Here, you may see the imported Shopify Collection.
To Import the other Shopify collections, click on Import. You will see a success message on doing so, as shown here: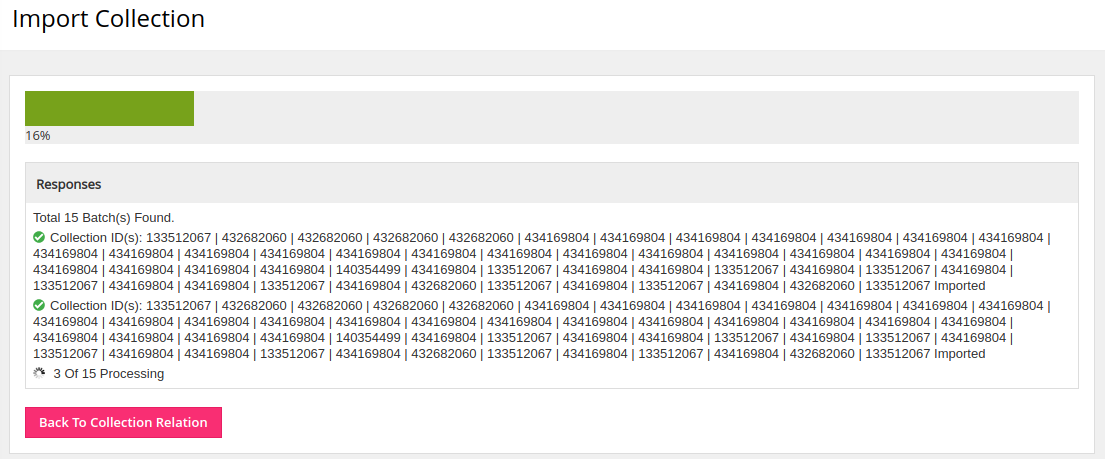 To import Bulk Collection, click on the drop-down arrow beside the Import button and then click on Bulk Collection Import
The Shopify Collections will be imported in bulk successfully.
×