Shopify Collection
Shopify to Magento 2 Product Importer also enables you to import the categories available on Shopify to your Magento 2
For that, the Vendor needs to navigate the left navigation bar of his vendor dashboard panel and click on Shopify Collection.
Vendor Dashboard < Shopify Importer < Shopify Collection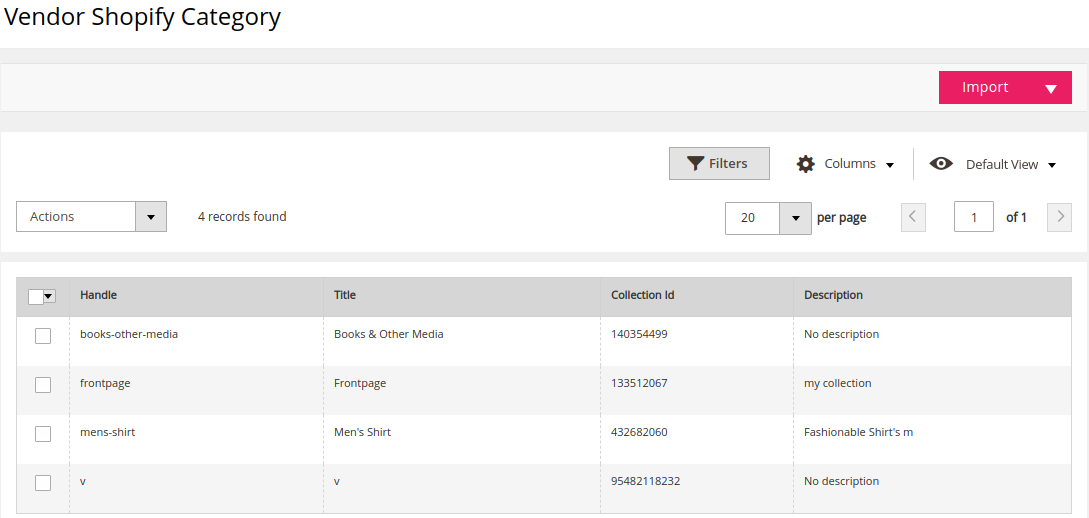 You may see here the Handle, Title, Collection Id, and Description.
Also, if there is a new category created on Shopify, you may fetch it on your Magento store by simply clicking the same Import button and the new category will be imported in-sync with the existing categories on your Magento.
On importing, a success message appears as shown below:

With these categories, it becomes easy for you as a merchant to integrate or feature your product at an E-commerce marketplace or your Magento store.
×