Place an Order
Once all the negotiation is completed, the user can place the order by using the Add to Cart link displayed in the Status column of the My Quote's page of the user account.
To place an order
Go to the Front-end View.
Login to customer account
In the left navigation panel, click the My Quote menu.
open the desired quote I'd and then proceed with add to cart option available inside the final proposal.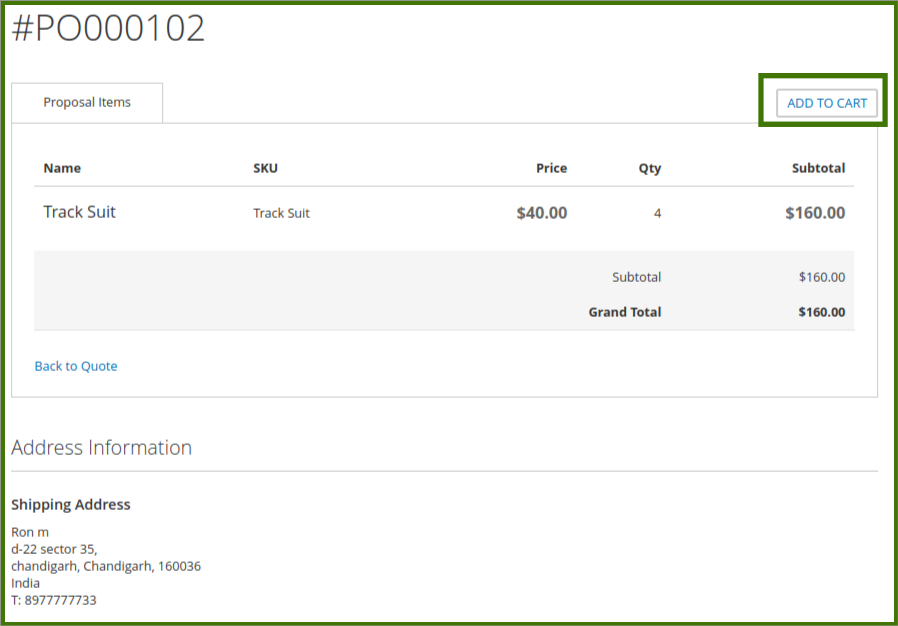 The Shopping Cart page appears then Add To Cart.
Click the Proceed to Checkout button.
The Shipping Address page appears to fill in the shipping details.
Click the Next button.
The Payment page appears as shown in the following figure.
 Click the Place Order button.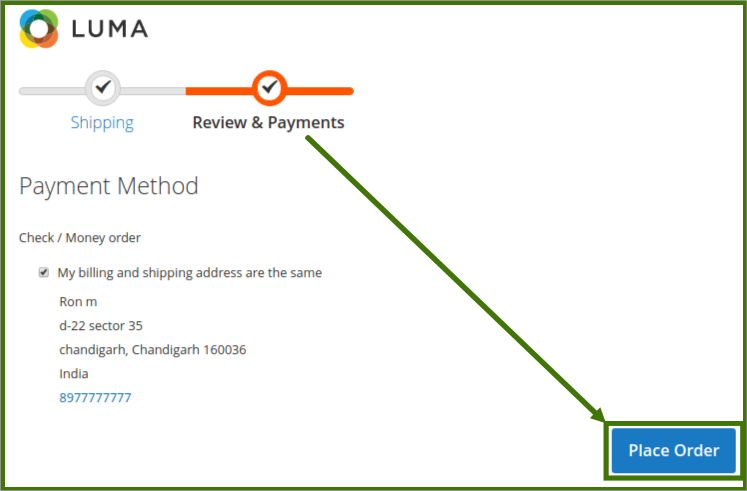 The order is placed and the success message will appear.                                  

Vendor Panel view:
Now the vendor can check the status of the order in the Manage Po section.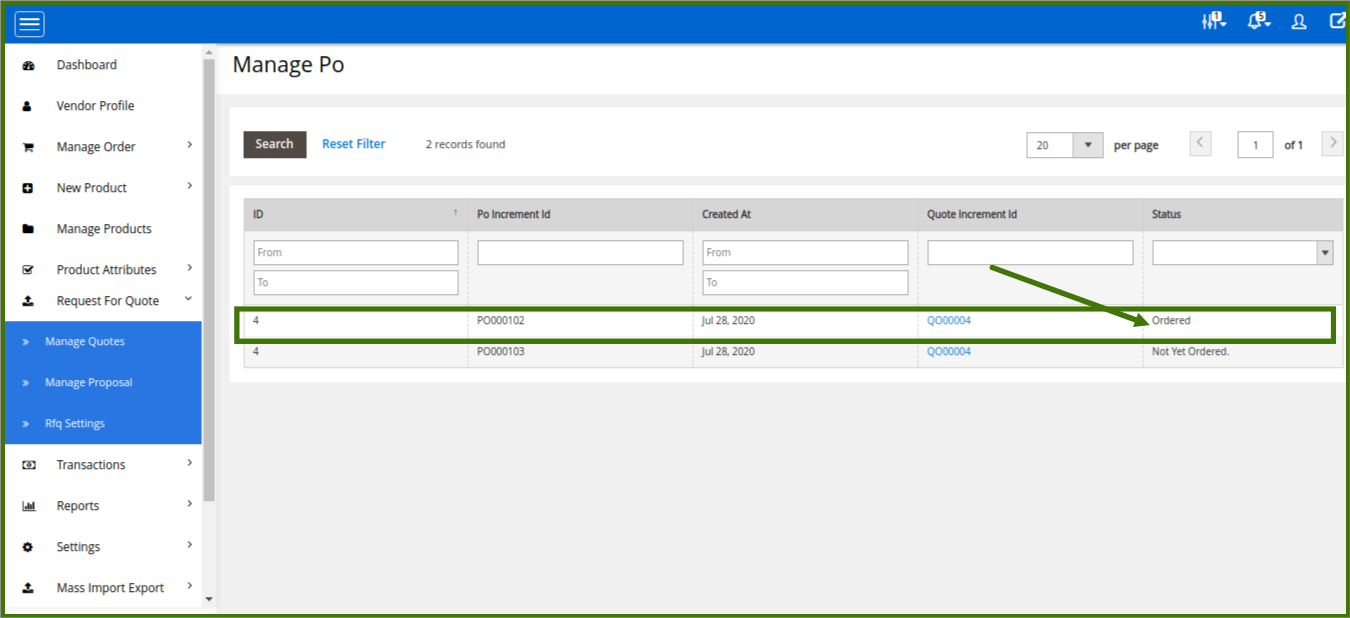 ×