Overview
Vendor Purchase Order Addon, developed by CedCommerce for Magento® 2.x enables the front-end users to submit the request of the product even if it is not available at the admin store.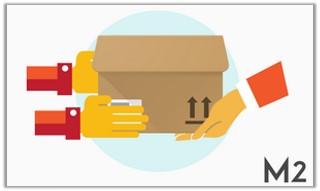 The Vendor purchase order/ Categorywise request for quote entitles the customer to send the quotation to the registered vendors. Vendors can send their price and quantity based on which they want to deliver the product.
Depending upon the requirement, the customer has a choice for the quotation sent by the vendor. Front-end users can generate the request for the product by filling the form; through which they provide the image of the requested product and a document that describes the relative information of the product. In the comment section, they can also add some more information related to the product.
This add-on has a dependency on the Marketplace Basic extension. It means the admin has to install the Marketplace extension prior to the installation of the Vendor Purchase Order/Categorywise request for quote add-on.
Key features are as follows:
Easy to Manage Front-end user's requests and the best way to provide a product.
The vendor can approve or disapprove the purchase order request/Categorywise request for a quote.
Offline Chat system enables users to chat with vendors regarding quotation details.
Users and Vendors can negotiate over price and quantity.
A user can add the product to the cart once the vendor approves the quotation.
Registered users can send a purchase request to the vendor and get custom pricing.
×