Configuration section
The configuration setting connects the app with TikTok Shop. It provides three options, i.e., general, account, and shipping carrier mapping settings.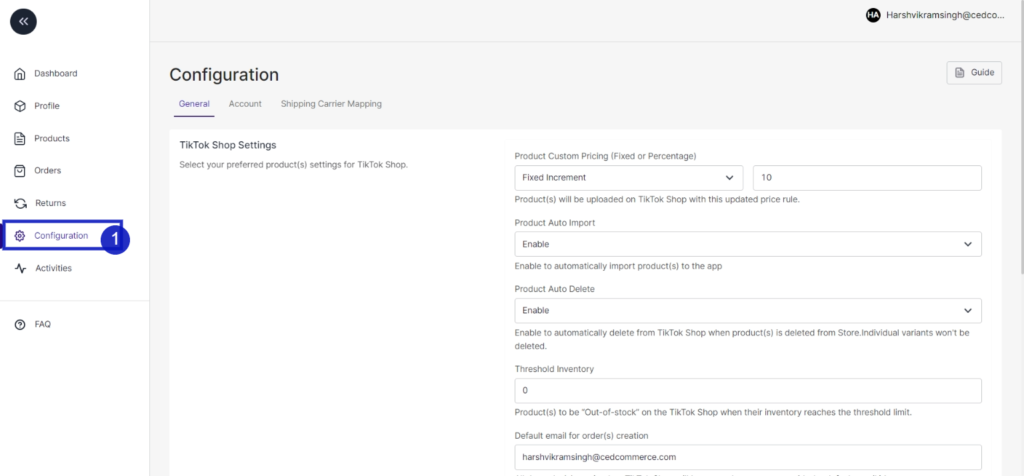 General Settings
Firstly, go to the "Configuration" section. Under the general setting, you can modify and update the price rule, auto-syncing option, and also set the threshold inventory limit.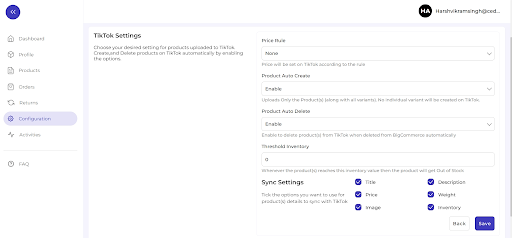 Product Custom Pricing: Here, you can set the price rule like percentage increase or decrease and customize the product price. For example, if you want an increase of 10% in all products, choose percentage increment & then write 10%.
Product Auto Import: By enabling this, you agree to create/ add a new product to the plugin, if any product is created on the Magento store.
Product Auto Delete: Any product deleted in the Magento store will also be reflected in the TikTok Shop.
Note: Individual variants won't be deleted.
Threshold Inventory: Set minimum inventory level, after reaching which product will reflect "Out Of Stock" status. This prevents you from overselling.
Default emails for order creation: Enter email details, on this email, you will get a notification whenever a new order is received and created.
Currency Converter: You can convert Magento USD to TikTok Shop GBP.
Identifier Code: Identifier codes are unique codes/numbers that differentiate one product type from another.
Sync Setting: Select the product details that you wish to sync to the plugin from the Magento store, like product title, description, etc.
Save the changes & you are good to go.
Accounts
Under the 'Account' tab, you can check your TikTok Shop Account status and its unique I.d. Furthermore, you can also switch to other TikTok Shop account.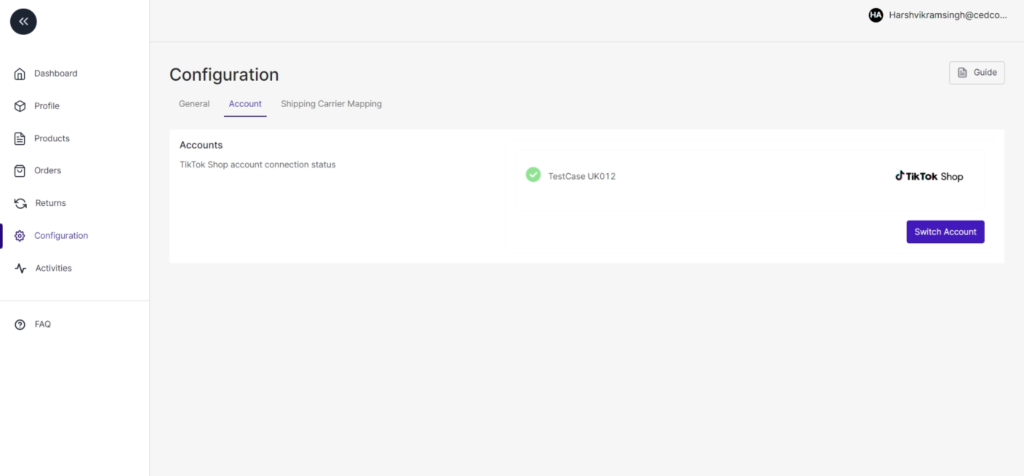 Shipping Carrier Mapping
Here you can map Arise shipping carrier with the Magento shipping carrier to avoid any confusion and to fulfill orders smoothly.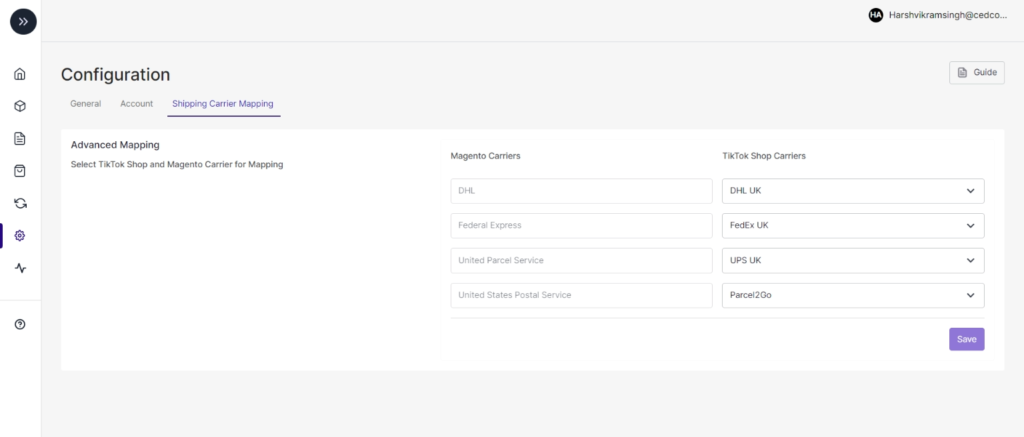 For example, you can map Magento DFL carrier with DFL UK (Which is supported by TikTok Shop). So whenever you ship a product from DFL, TikTok Shop will update it as DLF UK.
×