Generate Credit Memo
POS Sales Agent has the facility in the POS Solution to manage the Credit Memo for any of the order that has been placed. To place the credit memo for the order customer need to know the order id of the order that is printed on the invoice bill.
STEPS FOR GENERATING THE CREDIT MEMO
In the POS agent home screen, the agent needs to click in the CREDIT MEMO button on the right top.

After Clicking on the Create Refund button, the agent needs to enter the Order id to fetch the order detail for whom the refund needs to be generated.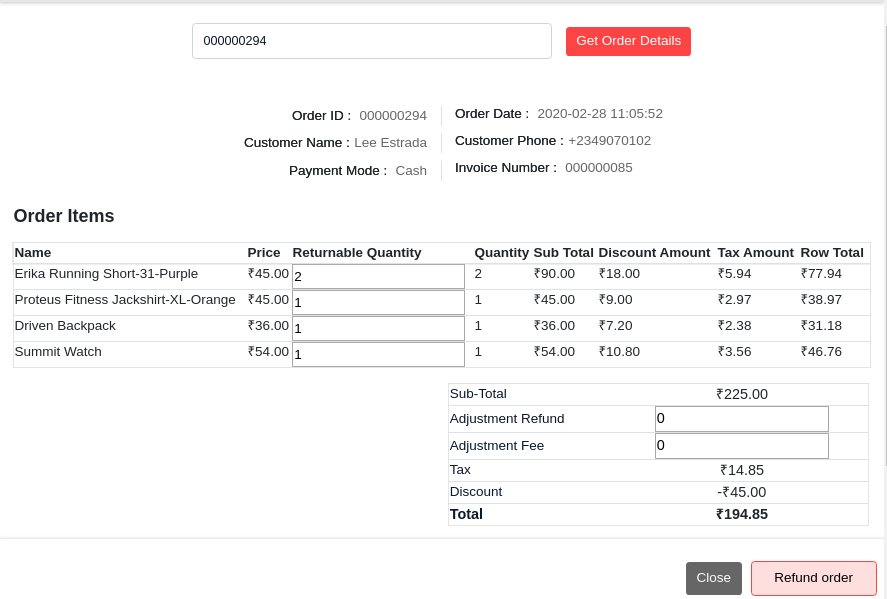 Selecting the Product quantity from the order, the product can be marked as a refund, even a single product in the invoice can be refunded or the complete invoice can be marked as a refund as per requirement.
×