Settings and Configuration
The Admin has got all the privileges to enable or disable the modules
To set up the configuration settings
Go to the Admin panel > Stores > Configurations > Mobile Login > Manage Mobile Login
or
Go to the Admin panel > Mobile login > Manage Mobile Login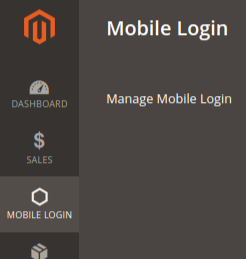 The Admin would be redirected to the Manage Mobile Login page


The following fields need to be configured as follows:
1. Enable Mobile Login: The admin needs to choose options from the drop-down list, whether to enable mobile login or not.
2. Mobile Number Validation: The admin here needs to enter the length of the mobile number for which the validation would be applicable.


Once, admin selects his choices, he clicks on the "Save Config" button. This button allows saving the settings made by the administrator.


×