Downloading Cdiscount Categories
To download the Cdiscount categories to OpenCart,
Go to your OpenCart admin panel.
Place cursor on  on the left navigation bar.
When the menu appears, click Categories and when the field expands, click on Cdiscount Category.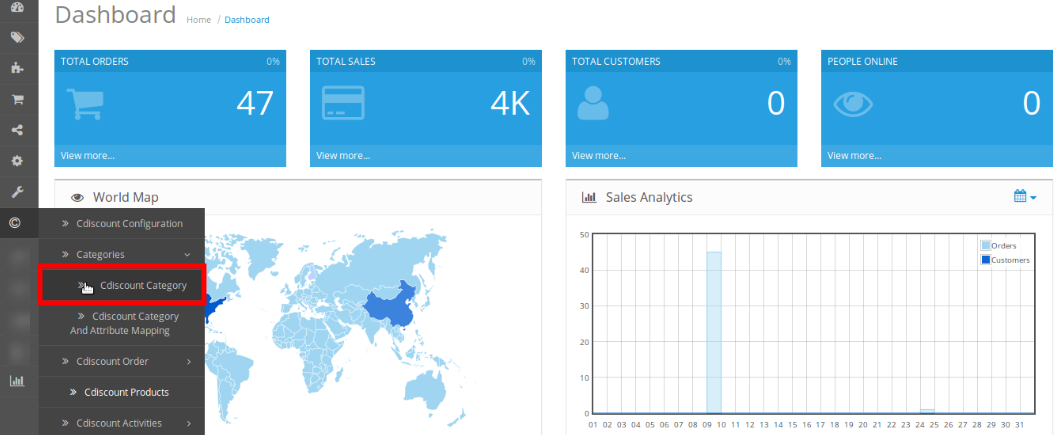 You will be navigated to page as shown below:

Click on the button highlighted in the above image to fetch the Cdiscount categories.
Once you click it, the categories will be fetched and listed as shown in image below: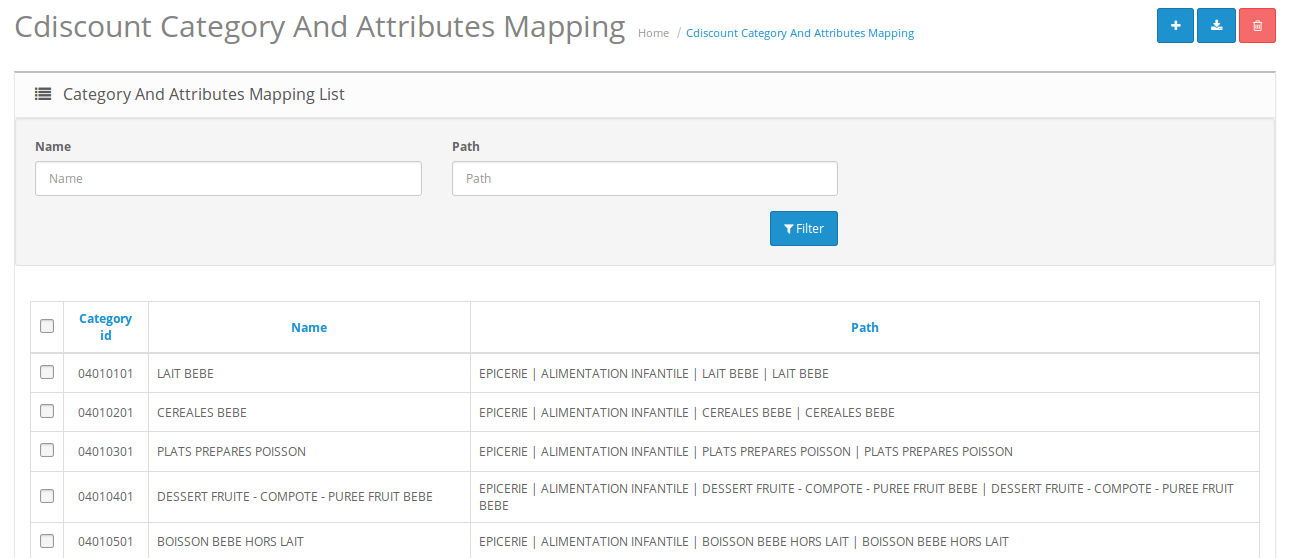 To Delete a category,
Select a category you want to delete from the list by checking the corresponding box.
Click the delete button on the top right of the page as highlighted in the image below:

A box will appear asking you to confirm your action of deleting the category.
Select OK and the category will be deleted.
×