6.Google AdWords
The AdWords section allows you to use basic Google Ads functionality, such as create a basic AdWords campaign for the products or service offerings you wish to advertise for.
Google Ads Account Connection & Creation
The section allows you to connect to the existing Ads account and create a new Ads account. To perform these two functions, you need to follow the following steps:
Connect Existing Account:
To connect existing Google Ads account in the app, navigate to the Google Adwords section and do the following steps:
Click on Connect Existing Account.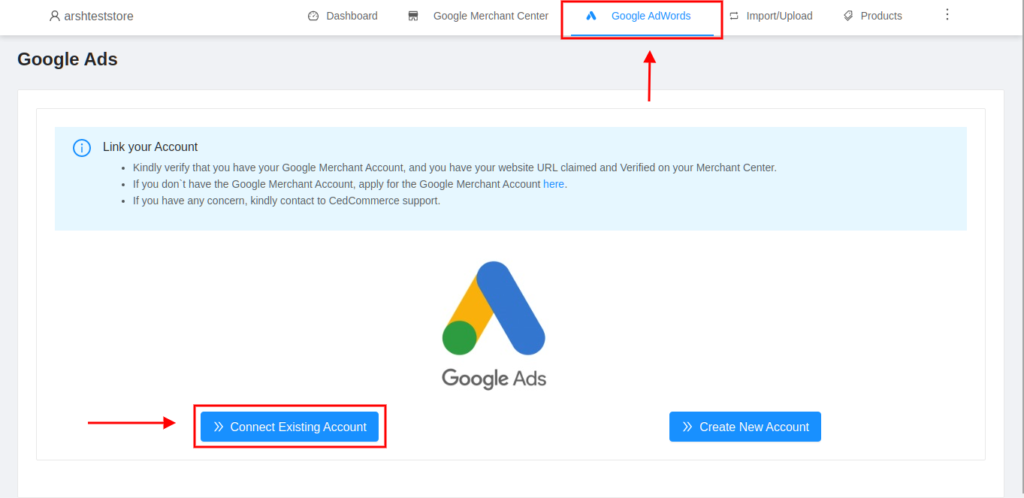 Choose your Google account to connect to the app.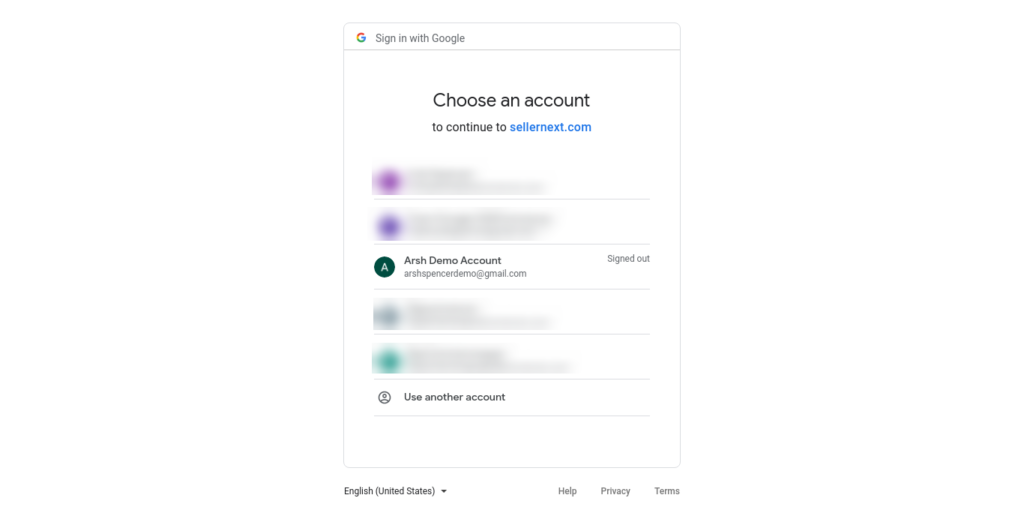 Click on Allow to provide access to the scopes for your account.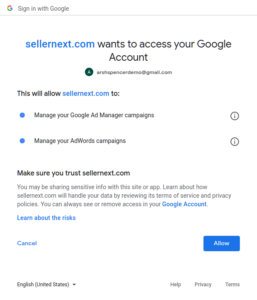 After allowing access to your account, the user can choose the existing merchant center account; your account will be connected to the app successfully.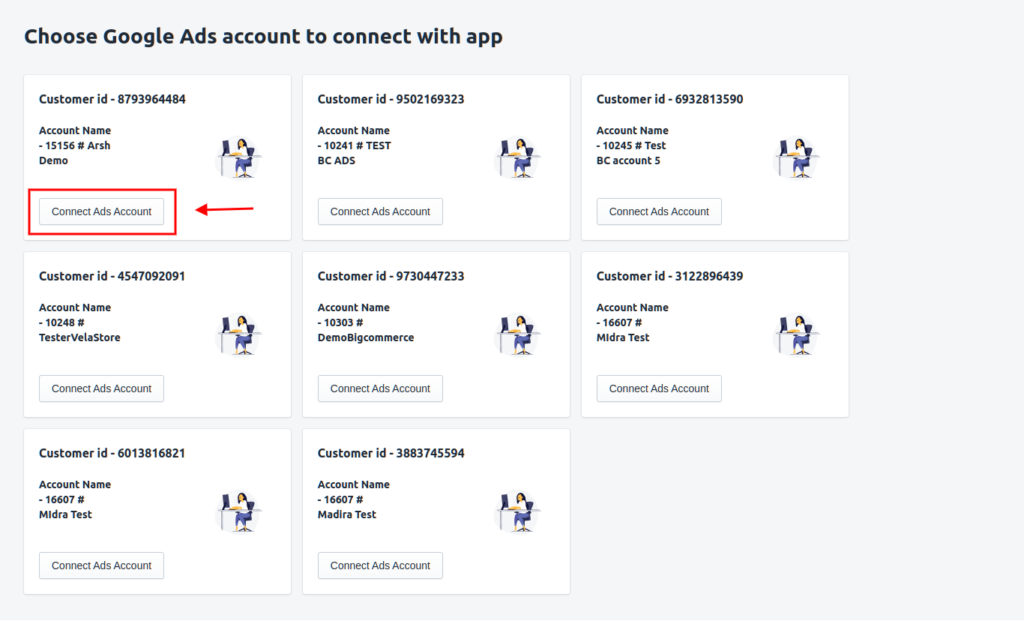 Create New Ads Account:
To create new ads account from the app, follow the given steps:
Click on Create New Account.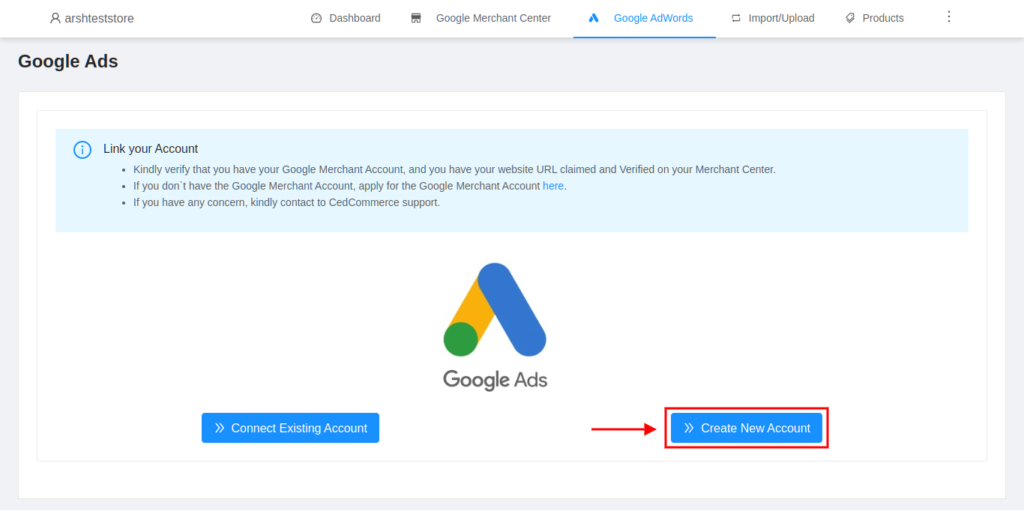 Enter the Account Name, Timezone, and Currency.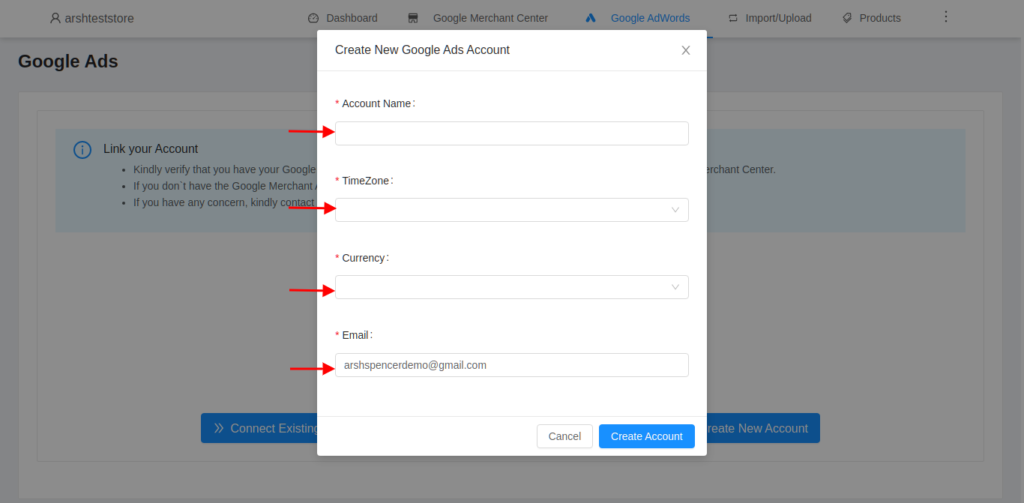 After that, users' Google Ads accounts will be created and automatically linked to the merchant center.
Note: After account creation, users will have to accept the google ads invitation on their same email address. Otherwise, none of the Ads actions will work in the app.
The section has the following sub-section:
×