6.5.Conversions
From this section, you can check the conversion tags of your Ads. It lists conversion name, category, counting type, action/view, etc. The subsection appears as shown below:

Besides, You can even create conversions to track the desired category.
To create Conversion Tracking Tags,
Navigate to Conversions under Google Ads Section.
Click on Create Conversion Button.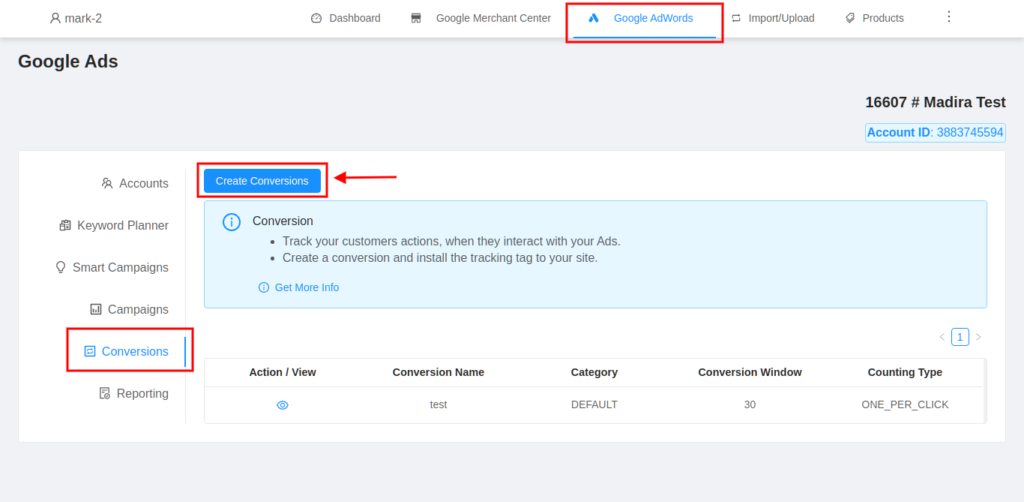 Fill in the conversion name. Category, conversion window. View through conversion window, attribute model.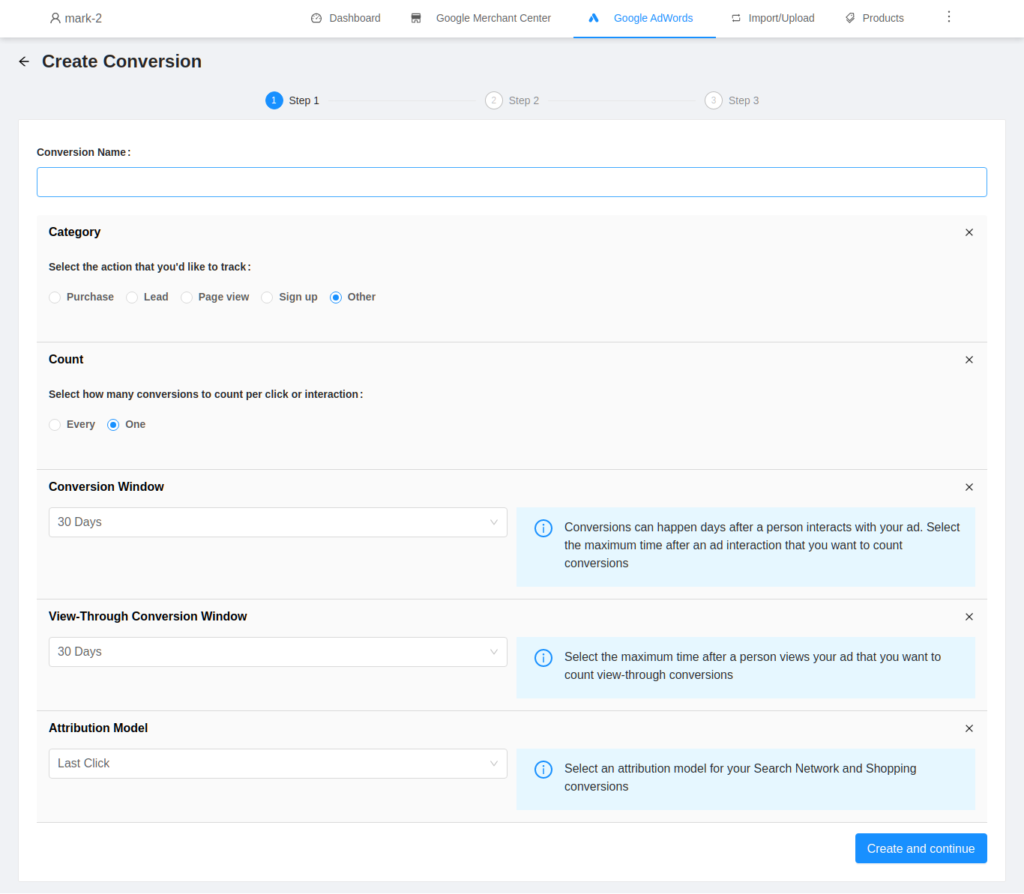 Upload the Global Site Tag through Upload Button, or the user can copy it and paste it in website <head></head>.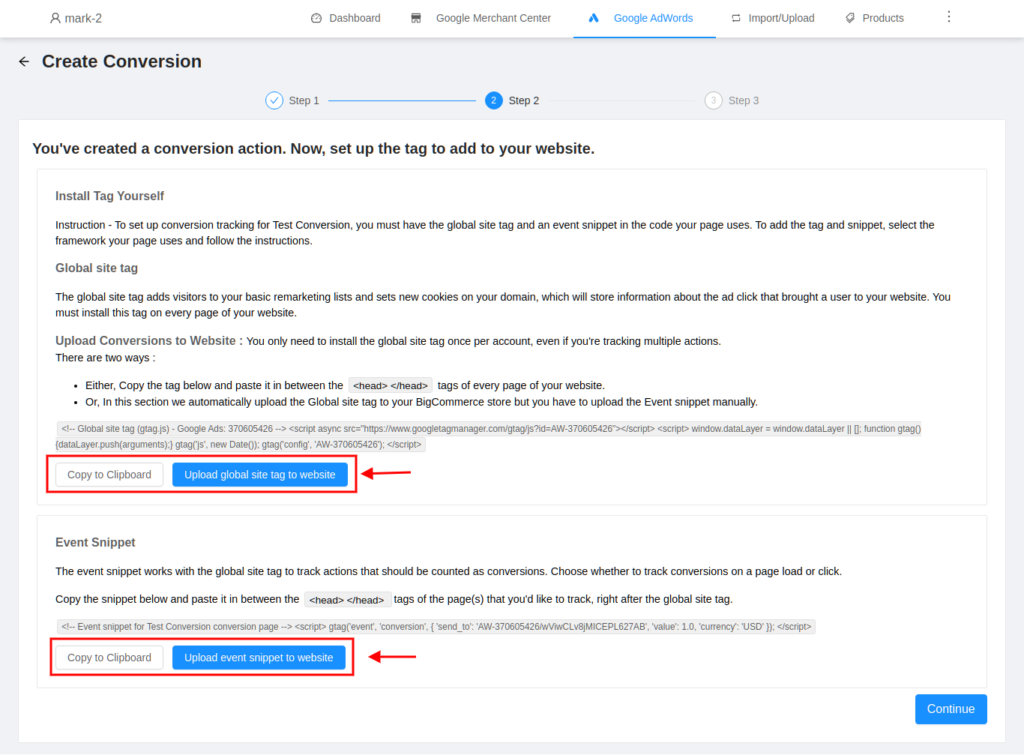 ×