Manage Profile
Profiles are used to save our plugin users from manual work by allowing them to fill the product-level data required for the product to be listed on Shopee once you upload the products by grouping them under a profile based on the category to which they belong.
Go to your Woocommerce admin panel below the CedCommerce Menu, which is on the left navigation bar.
Click on the Shopee section of the panel.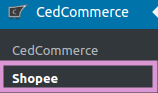 On clicking Shopee a page will appear; click on Profile.
The PROFILES page appears as shown in the following figure: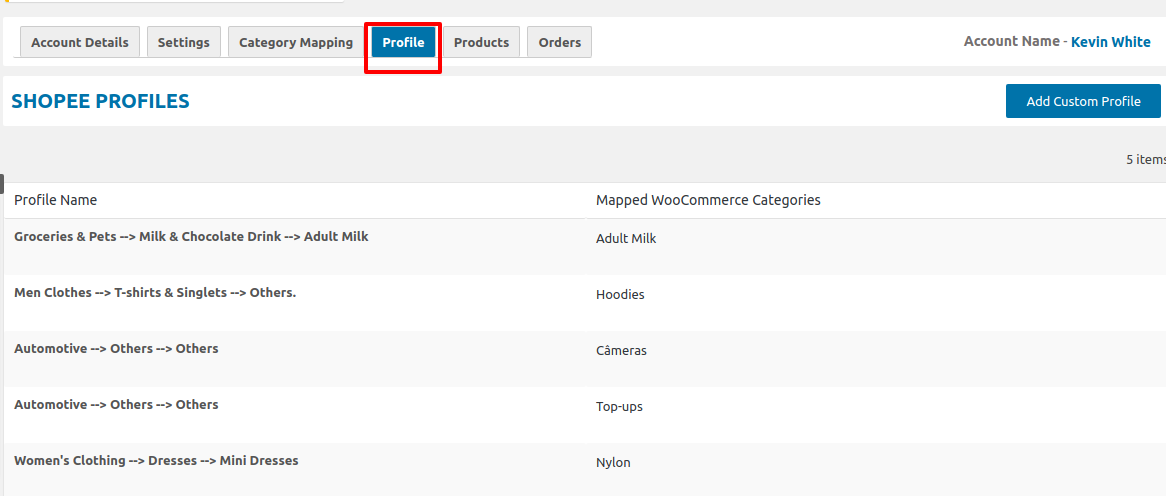 All the mapped categories are listed in the section. These categories are automatically assigned to their respective products in the product section.
Then click on the "Edit Profile" Button. It will redirect you to a new page where you have to fill in the details as shown in the image to add a new profile.

To map the product meta keys and attributes of products, click on META KEYS AND ATTRIBUTES in the editing profile tab as specified in the captured screen:>/li>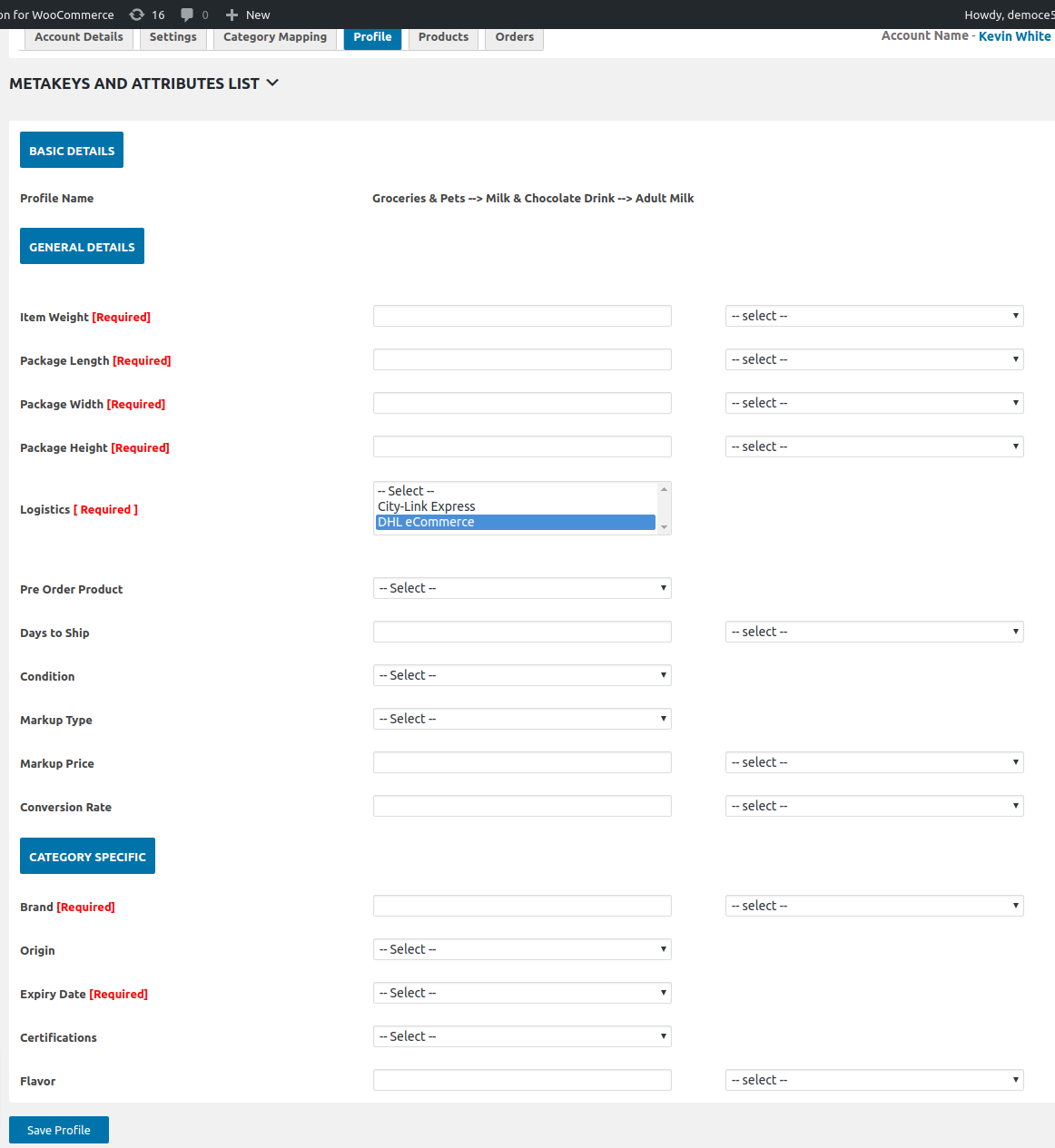 Once you hit the arrow, a page will appear where you will search the product by entering its title in the text box and it will render all the suggestions related to your product title as specified in the captured screen:


Once you have entered the product title and hit the enter key, it will reflect all the meta keys of that attributes, which you have to map for that product as specified in the captured screen: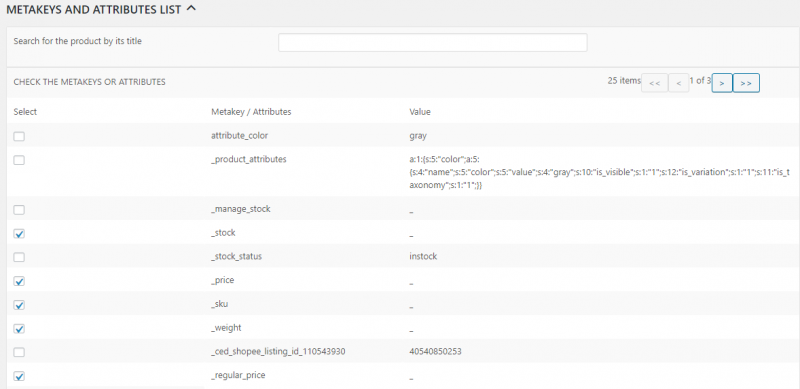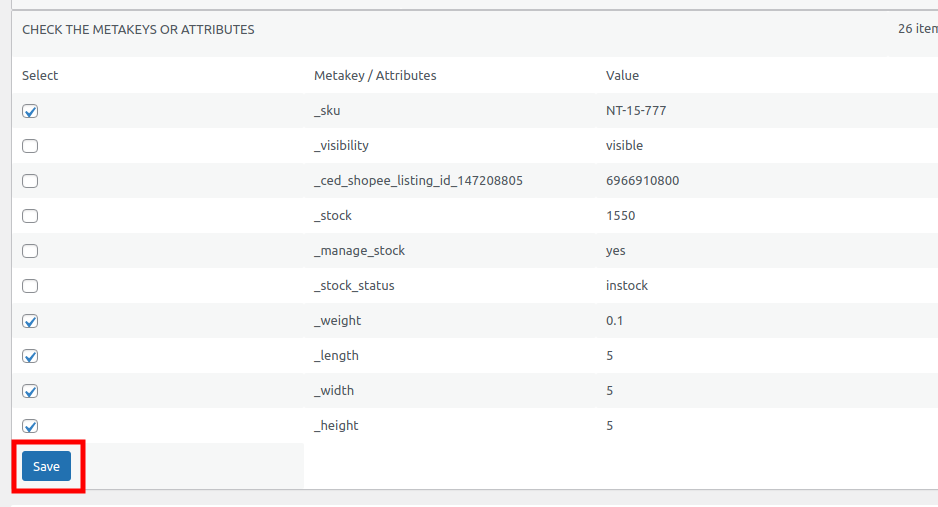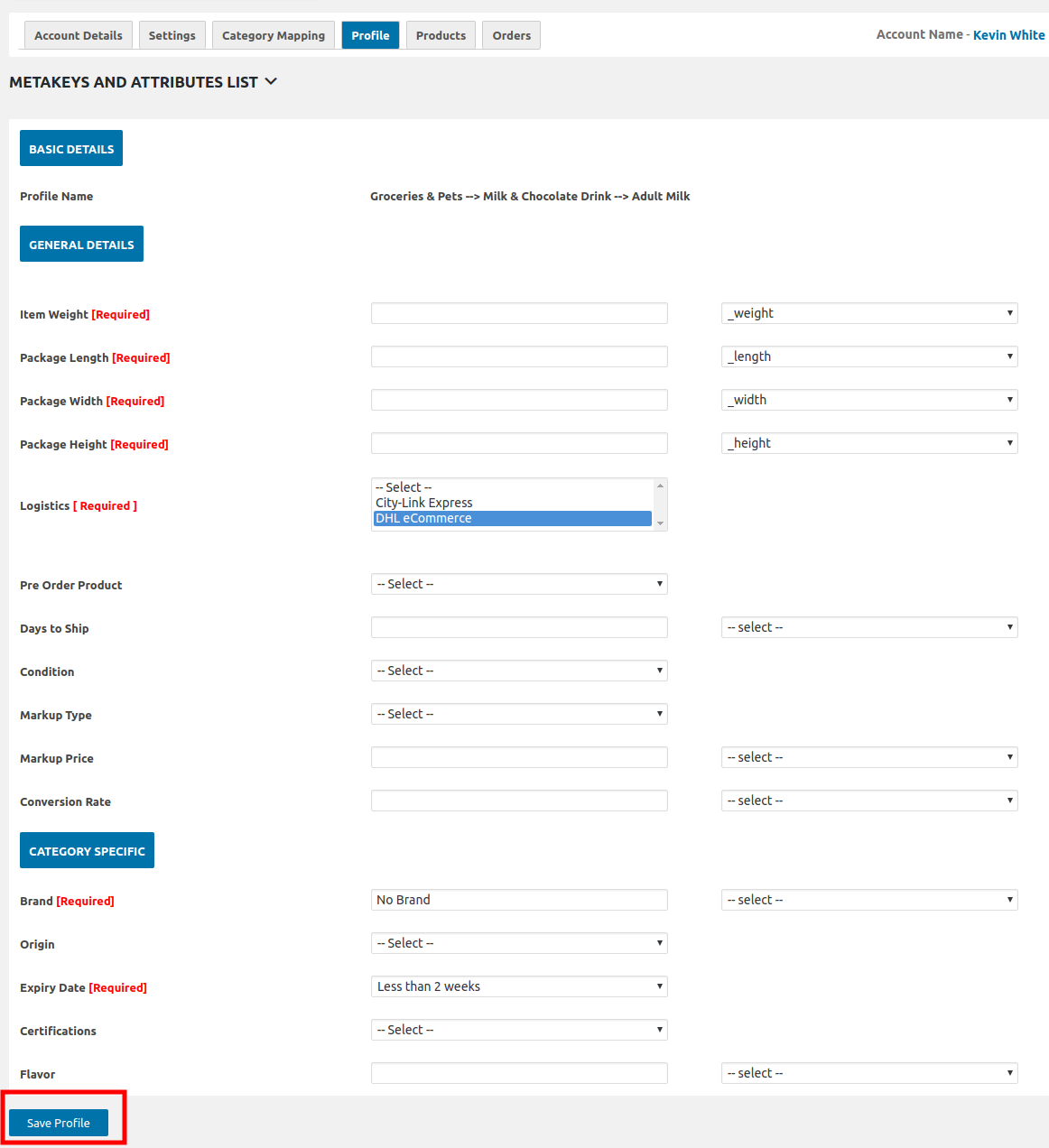 Once you provide all these details, click SAVE to save a profile as shown in the captured image above.
×