Account Details
Sellers can see their account details by clicking on the Account Details Option.
Go to your Woocommerce admin panel below the CedCommerce Menu, which is on the left navigation bar.
Click on the Shopee section of the panel.
The page will show the account name, shopee store ID, shopee location, and account status.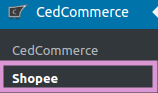 Look for the Account Details Option on the upper panel. Refer to the image below: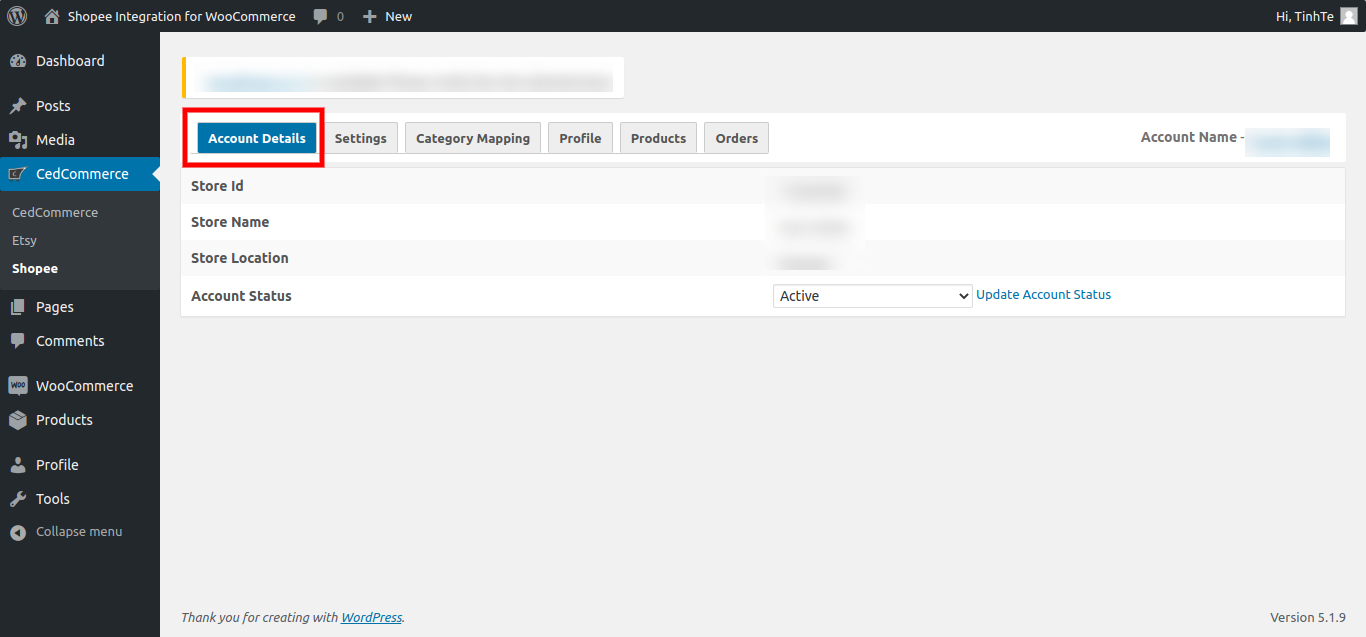 Store ID: Your store Id is mentioned under this section.
Store Name: Your store name is shown under the Store Name.
Store Location: The location of your store is mentioned under the Store Location Section.
Account Status: Select the account status as 'Active' under this option.
×