Product Management On Daraz
Under the Manage Product menu, you can view all the product details, such as the assigned Profile name, Product selling price, and Product inventory. Also, you can edit the product meta-keys, assign the profile to the products, and upload the selected products to the Daraz marketplace.
Filter product by:
The 'Filter Product By' option lets you filter products based on the following basis:

Daraz status:
With this option, you get to filter those products that are present 'On Daraz' and those which are 'Not on Daraz'.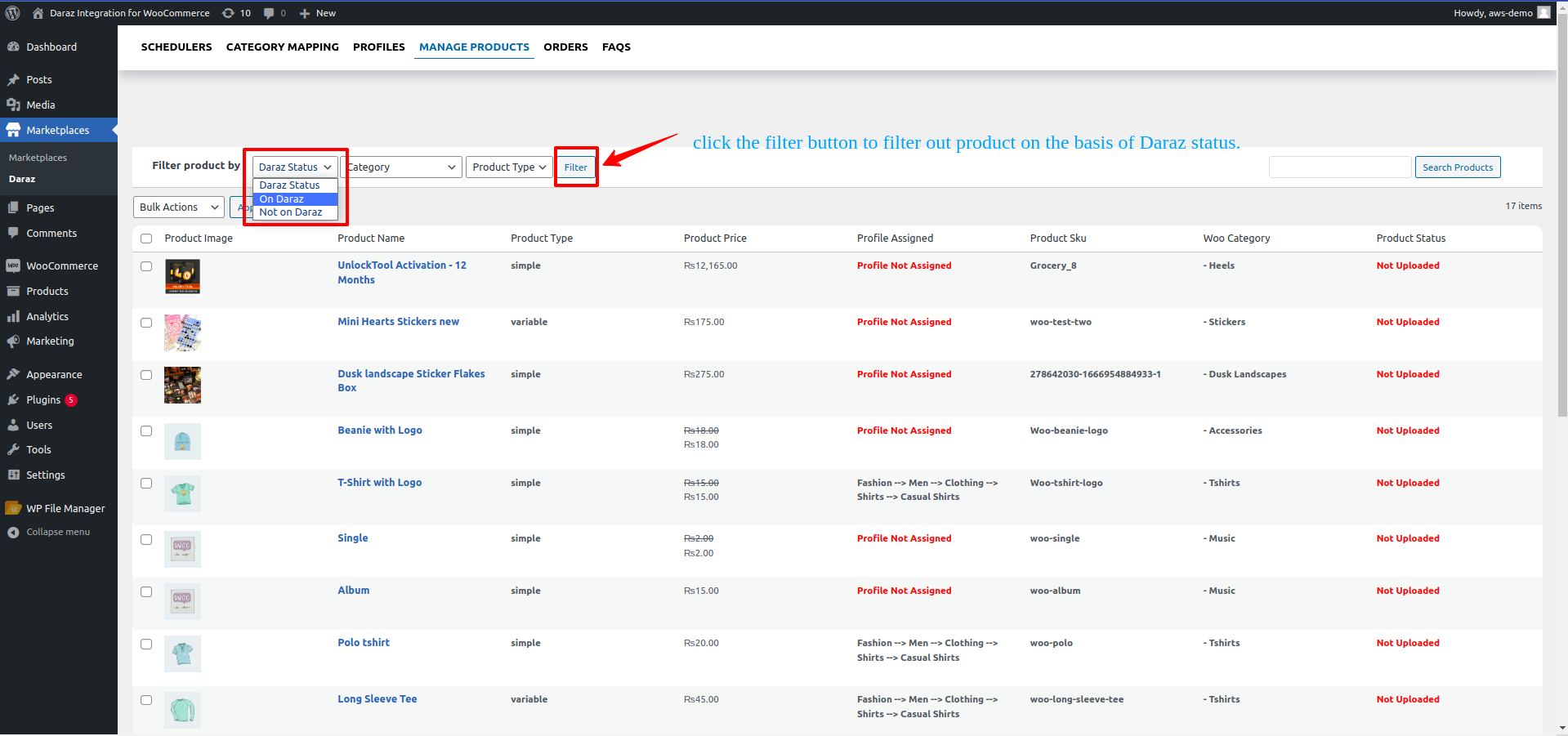 Categories:
The seller can filter out the products based on the following: 
A) Clothing.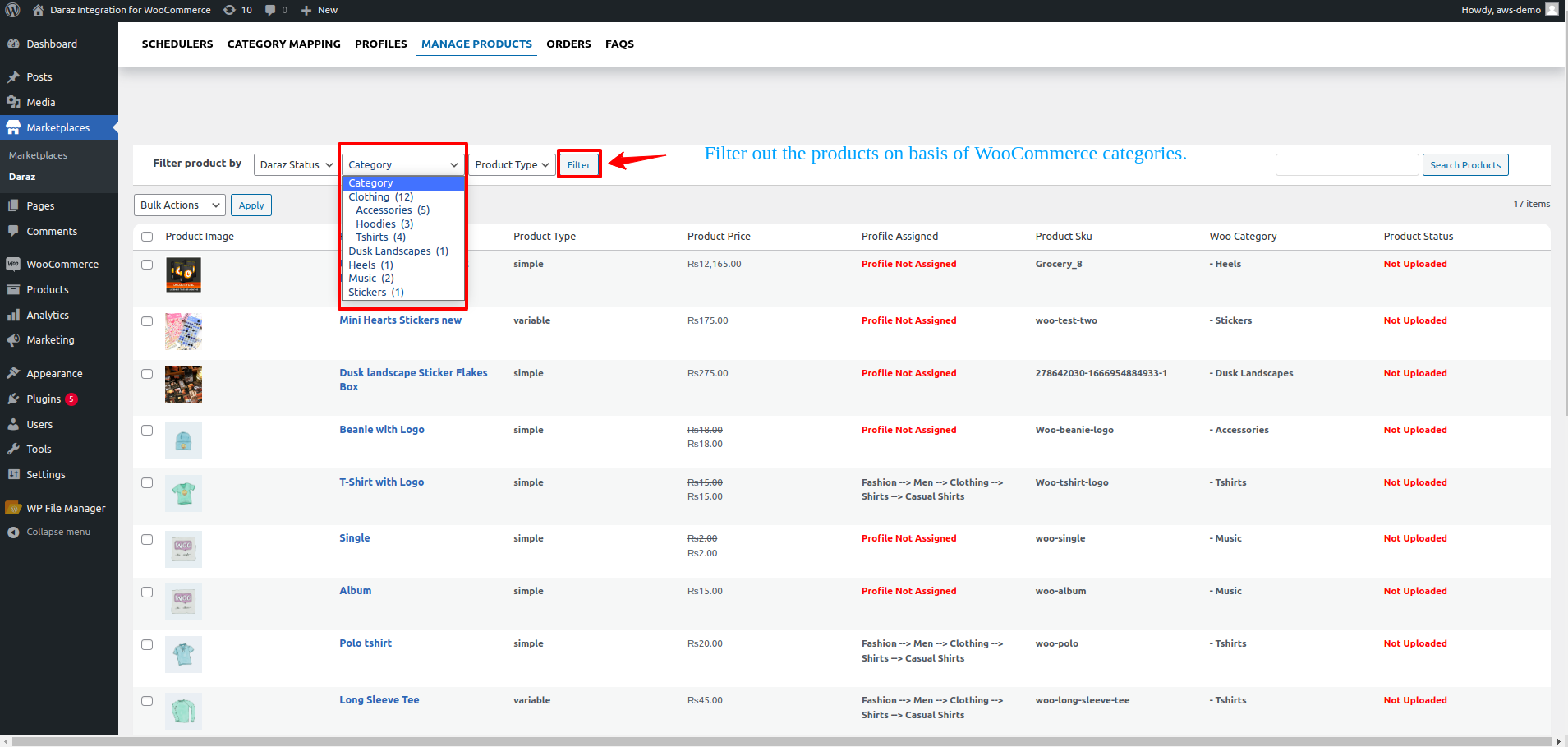 B) Product Type: 
Simple- Those products sell individually, such as a single book or smartphone model. These products don't have sizes, colors or any other variations. 

Variable: These products are available in multiple variations, such as a shirt in different sizes and colors.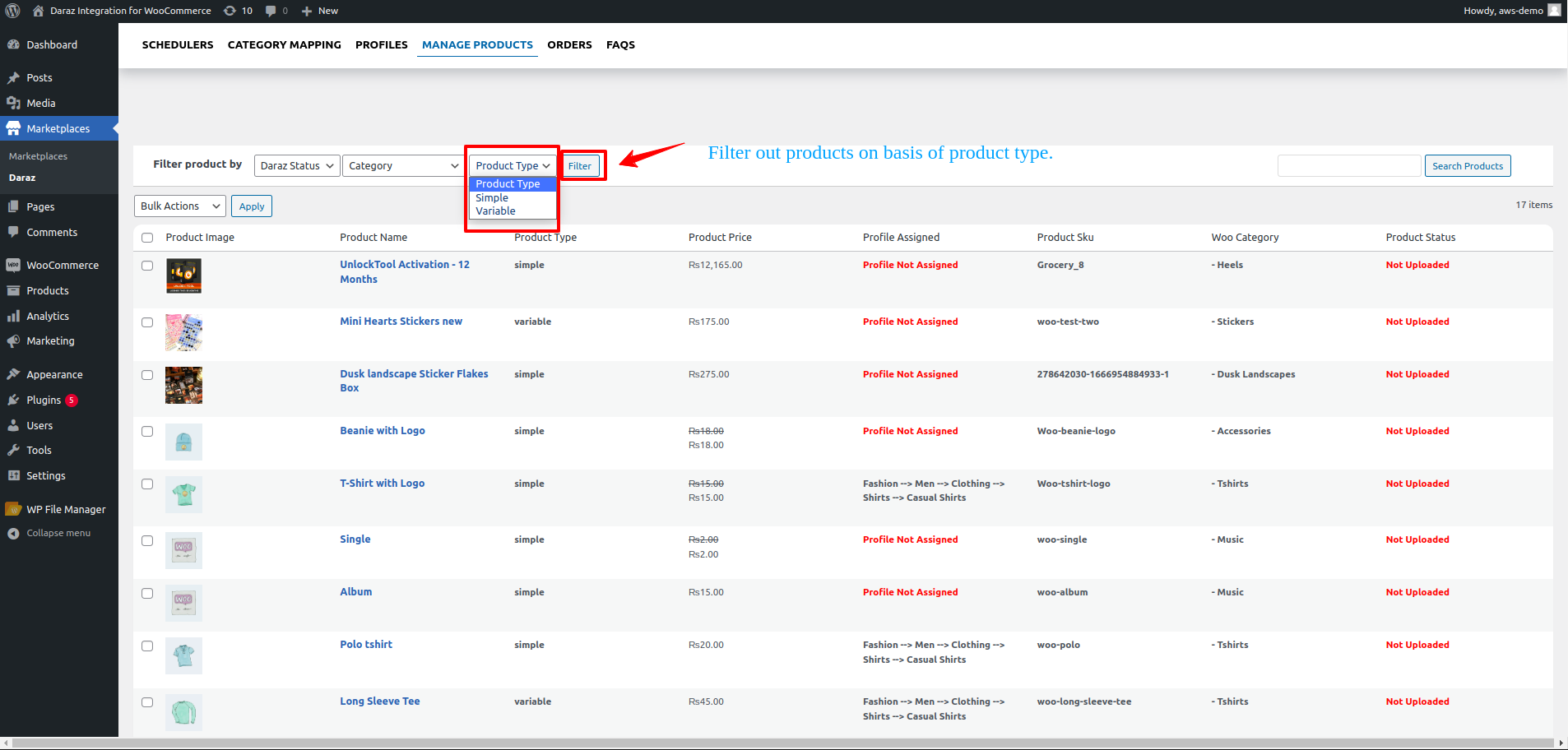 Bulk Action:
Under 'Bulk Action', you can perform a single task on multiple products without any manual effort. It allows the seller to apply the same operation, such as updating product attributes, changing prices, or managing inventory, to a large number of products at once instead of doing it individually for each product. With Daraz Integration for WooCommerce, you can carry the following operations in bulk:
Upload Products: It allows you to upload your WooCommerce store to Daraz Marketplace also you can change the status of not uploaded products to upload.
Update Products: You can update your WooCommerce store to Daraz Marketplace.
Update Inventory: It allows you to update your product inventory.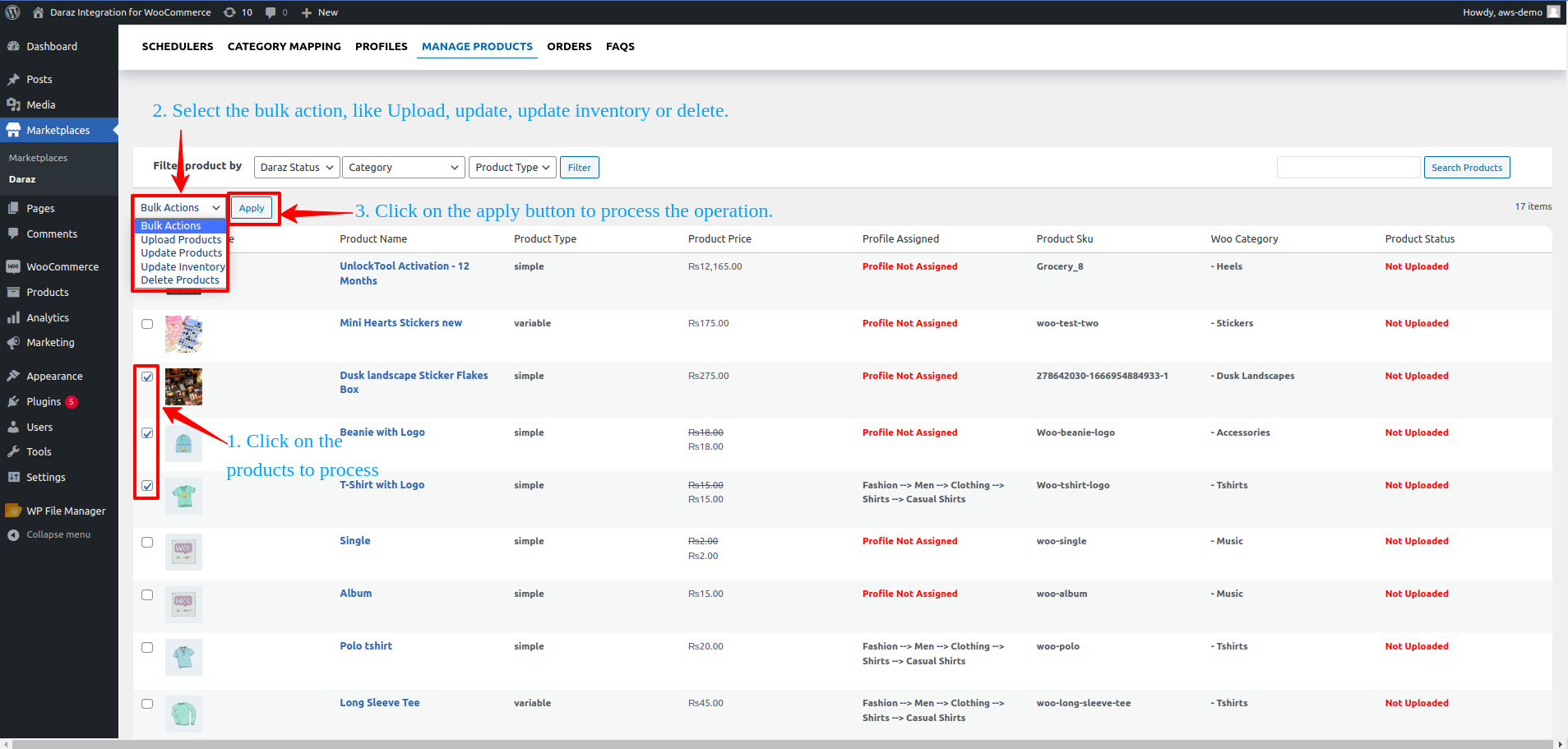 ×