How to view/ edit product details?
Once the product is imported from Shopify, you can edit and update product details before listing it on TikTok Shop.
Identify the product you want to edit. 

Click on the hamburger menu.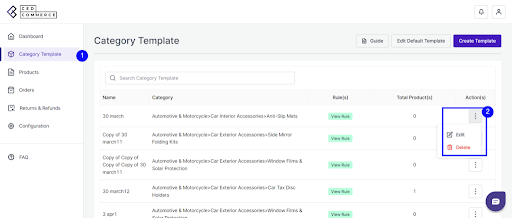 Here you can edit the product title, description, weight, variant details, product syncing, etc.
Title, description, and image:

You can change the title, description, and image of products from here. The title or product description can't be blank, or else the product won't be uploaded on TikTok Shop.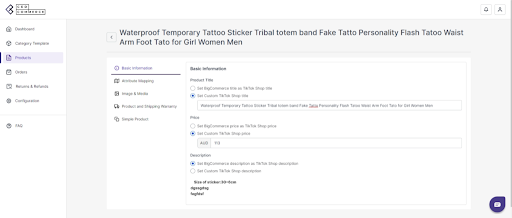 Product variant details:

Edit or add product variants here; you can modify product price and quantity.

GTIN:

If you have a product identifier code, you can enter the code here or choose "No" from the drop-down menu. Mention the reason, and you are good to go.

Shipping details:

You can modify product height, length, and width. Also, decide on the product warranty period.

Sync Setting:

Global setting is set to all products by default. To manually change any field on the product level, you need to disable the '

Use Global Settings'

and enable the fields that you wish to sync.
Now save the final changes, and you are done. 
×