How to upload products in bulk?
You can perform several bulk actions on the app such as 'bulk product upload' and more.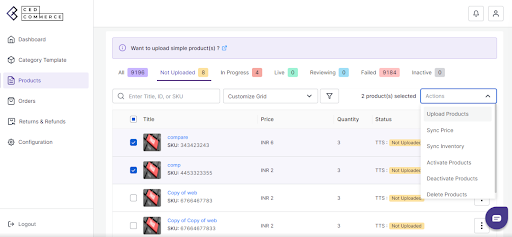 Upload Products: 
Select the desired product and click on 'Upload Products'

 A pop-up confirming the warehouse will appear. 

Click on 'Upload', and your product will be uploaded successfully on TikTok Shop.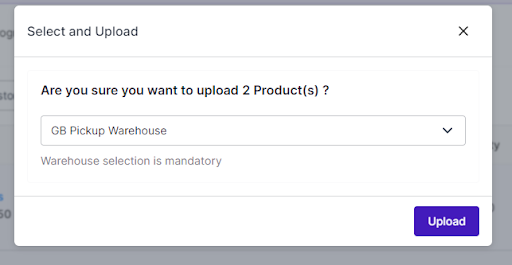 Sync Price:

You can sync the product prices across both platforms using this option.

Sync Inventory:

With the sync inventory feature, you can sync product stock levels across Shopify and TikTok Shop.

Activate Product:

Using this feature, you can activate the previously deactivated products on TikTok Shop. For instance, if you had deactivated a seasonal product listed on TikTok Shop, you can make it live again on the shop by clicking on 'Activate Product'.

Deactivate Product

: If a product is uploaded and listed on TikTok Shop, and you wish to delist it for some time, you can deactivate it from this option.


Delete Product:

You can use this feature to delete products from TikTok Shop. 
Note: Deleted products are not permanently removed from the shop; you can recover them whenever you want. 
Search/ Filter Product
If you are looking for a particular product(s), you can easily search by clicking on the Filter icon. You can also apply a filter based on SKU, profile, product type, etc.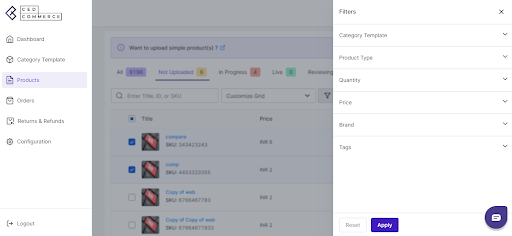 Set the filter here and apply. A list of products will appear immediately.
×