How to cancel an order from the app?
The order received on TikTok Shop is first fetched on the connector and shows "awaiting shipment" status. 
In case the ordered product is out of stock, has a pricing error, or has any other issue, the merchant can cancel it from the connector using the following steps: 
Go to the order section of the app.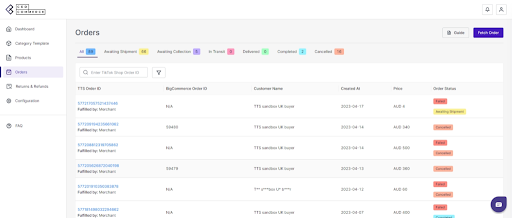 2. Click on the order that you want to cancel. You will be navigated to the order information page.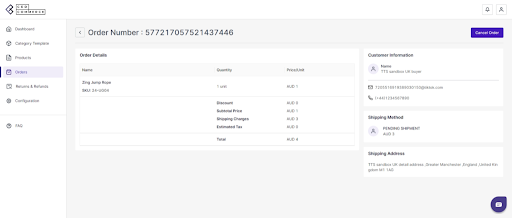 3. Click on "Cancel" at the top right corner of the page and choose a valid reason from the drop-down menu.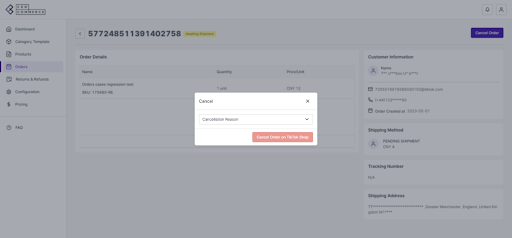 4. You will get a confirmation message, and the order gets canceled. The status of the same will be updated on the TikTok Shop.
×