To Edit Profile On Shopee
To edit Profile on Shopee:
Go to the Shopify admin panel, below the CedCommerce Menu which is on the left navigation bar.
Click on the Shopee section of the panel.

On clicking Shopee it will appear a page where you will Click on Profile.
The PROFILES page appears as shown in the following figure:

Click on EDIT as shown in the above image, it will redirect you to a page where you will have these 3 sections:
a) Basic Details-


b) General Details-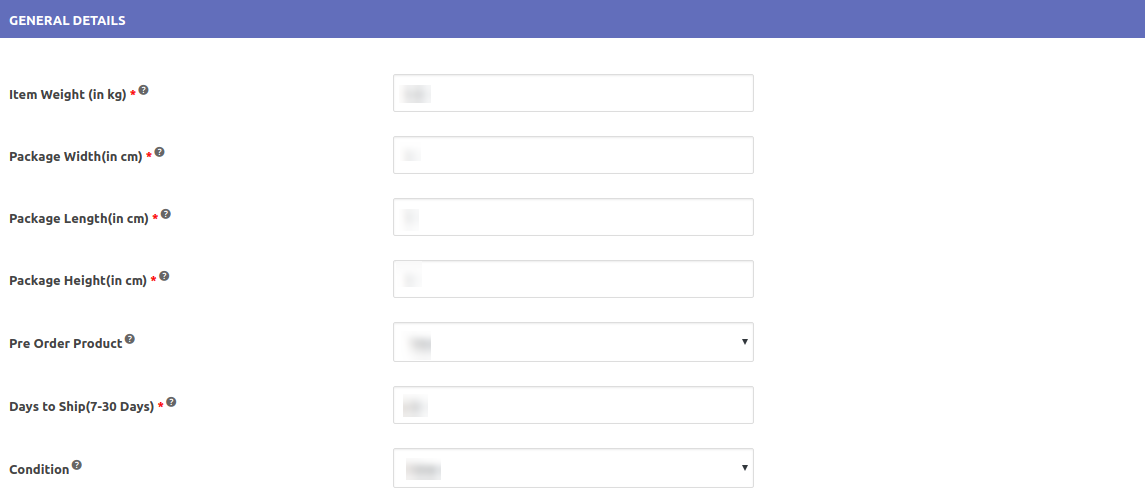 In the general detail section, these are the fields which are mandatory you need to fill them and those fields are:
a) Item Width.
b) Package Width.
c) Package Length.
d) Package Height.
e) Pre Order Product.
f) Day To Ship.
g) Condition.
c) Category Specific-


In the CATEGORY SPECIFIC section, here you will get the attributes required by Shopee for the chosen category.
a) 
b) 
c) Colour
d) Sleeves
e) Length
f) Hood
Once you have performed all the above steps click on SAVE PROFILE.
×