Settings
The settings are the section where you can find the following three options to perform various operations
API Configuration
Product Configuration
API Configuration
On reaching the API configuration by Clicking on Settings available on the lower left side on the app panel you can find Shop Details and the Currency Conversion Rates.
The Shop details can be accessed from this section for future references. It provides the user with NeweggBusiness related information that includes
Seller ID
API key
Secret Key
The Currency Conversion Rate lets you set your Country's currency compared to NeweggBusiness native currency, i.e. USD.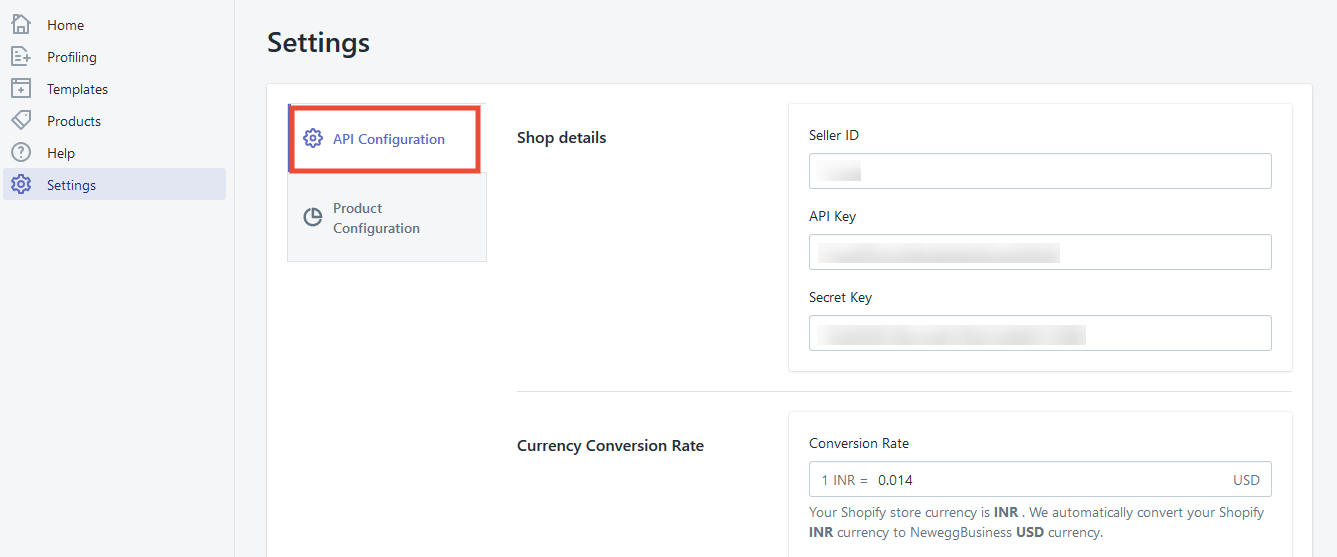 Product Configuration
The Product Configuration lies right below the API Configuration. Upon clicking the Product Configuration, you'll be presented with options that include:
Product Upload: Lets you upload each variant as a simple Product.
Auto Sync: On checking the Auto syncing checkbox, a list with more checkboxes appears. You can select the Product Details you wish to get auto sync with Shopify.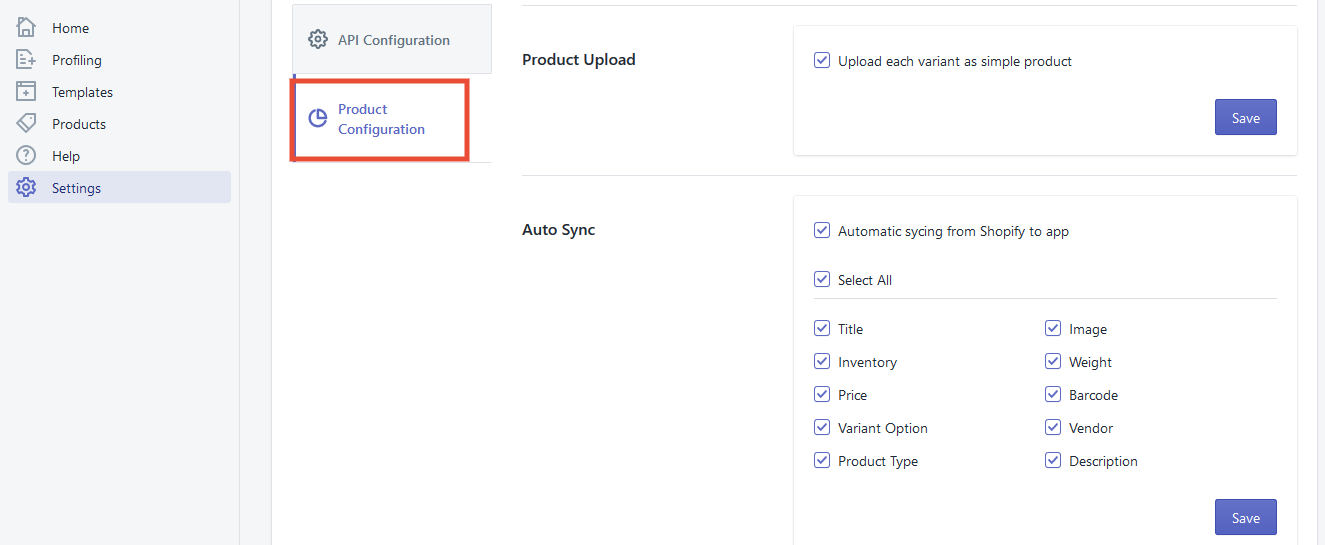 ×