Inventory Template
Inventory Template is where you provide the specific inventory details that you want to apply to your products such that they fall under one particular profile.
Threshold value
Set the minimum quantity limit at which the product will get out-of-stock on the NeweggBusiness.
Template Name
Provide a unique name to the template based on the Inventory rules that you want to set. Once done, click SAVE, available on the top right corner, to complete the Inventory Template creation.
When creating the Inventory Template, the page appears as shown below,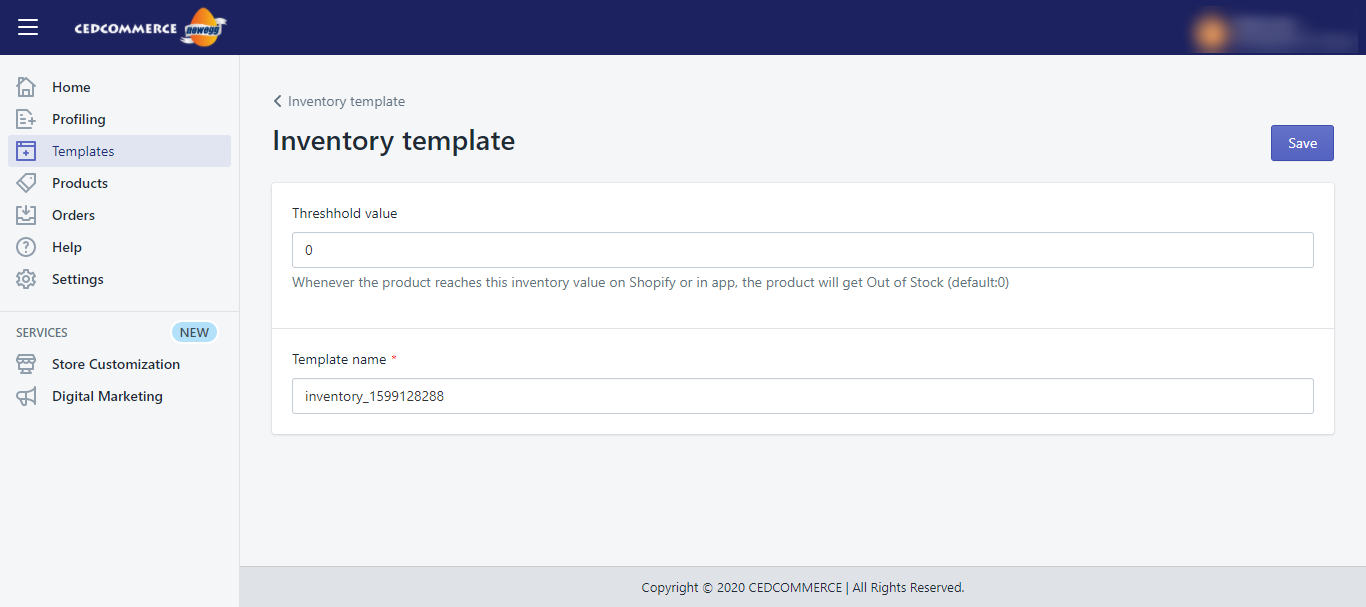 ×